Cultural exchange
The purpose of going on a safari was not limited to seeing animals. It was a journey of discovery; of new lands, new plants, new tribes, foods, languages and traditions. Machaba Safaris embraces this authentic experience by weaving in rich opportunities for cultural engagement with Africa's local people.
Testimonials
A village visit was a warming experience enhanced by the enthusiasm of the people and guide.
Most of the staff hail from the surrounding communities, as the lodge prides itself on being community owned and supports local conservation efforts and special projects. Tebby took us to visit one of the nearby villages, Mabele, and his former school, which was another highlight.
Tebby was an amazing guide. He was knowledgeable, funny and safe. He was from the local village and took us on a great tour that included his grammar school. The children were delightful.
The spirit of Africa
As a Machaba Safaris' traveller, you have an open invitation to meet the local
Machaba Safaris are actively involved in meaningful initiatives that offer support to villagers living in the remote areas in which we operate. And while we are the ones doing the helping, we end up receiving so much more than we could ever have imagined.
Learn about local culture, heritage and knowledge of the land.
Be mesmerised by traditional tribal dance performances.
Discover life in an African village.
Visit some of Machaba Safari's social responsibility sites.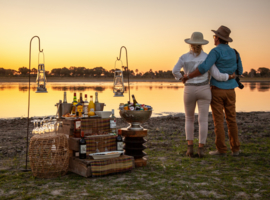 From Management
Our range of cultural visits and activities will leave you feeling fulfilled and connected to the local community and environmental initiatives
Learn more about Cultural Exchange Visits
Village visits
As with any city, the villages in Africa have their ways and traditions. At Verney's in Zimbabwe, we offer a day trip to the local village and primary school at Hwange Main, which forms part of our Social Responsibility programme. In Botswana, you can join us on an excursion to Dithsipi and visit Gonnye Sethlare primary school.
A trip to the local classroom
Machaba Safaris works alongside local communities to build schools, provide educational supplies and provide teacher's wages. Depending on the region you're visiting, you have an open invitation to visit these schools, have tea with the teachers, meet the pupils and even give the class a lesson.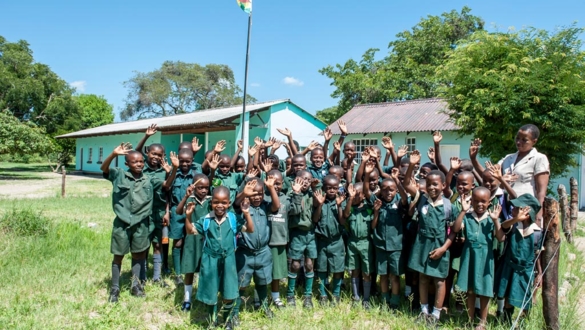 Break the ice with a smile
The people of sub-Saharan Africa are friendly and always up for a laugh. They may seem demure at first. This is a sign of respect and it is up to you to break the ice, share a smile and establish a common bond. This moment of connection can be overwhelming and is a reminder we are fundamentally the same.
Lend your support
The people of Africa don't need pity, but they do need access to basic health services and education. Simply by travelling with us – and indirectly contributing to our social responsibility initiatives – you've already shown your support. But why not join us on a visit to one of our projects. Giving of yourself is the greatest gift you can give to yourself.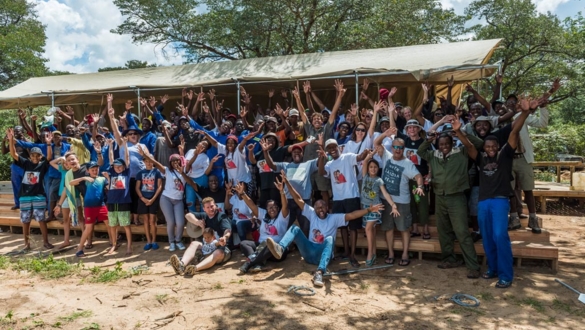 Our Popular Activities
From bird watching to taking an untamed walking safari under the care of a highly trained guide, there is always something to see and do.