Chobe National Park
Botswana
Chobe is the country's most diverse park in biological terms. It's divided into the Serondela, the Savuti Marsh, the Linyanti Marsh and hinterland regions, each with something different to explore.
Different worlds within one park
Chobe is classic big game country where great herds of buffalo and elephants roam. Chobe is the first National Park in Botswana and offers four distinct ecosystems. It is also famous for wandering leopards and large elephant herds.
One of the greatest concentrations of elephants in Africa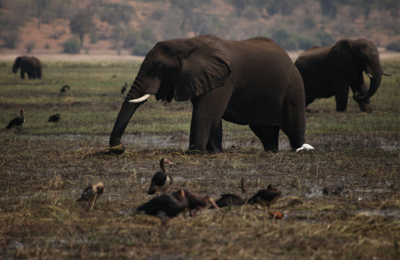 Famed for its wandering leopards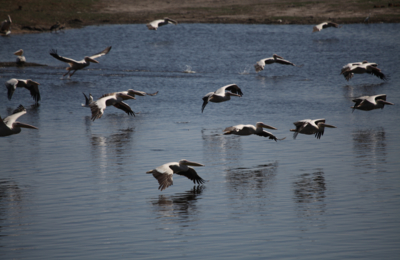 No fences allow animals to transverse a large area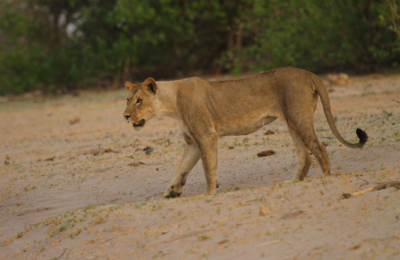 One park. Four distinctly different areas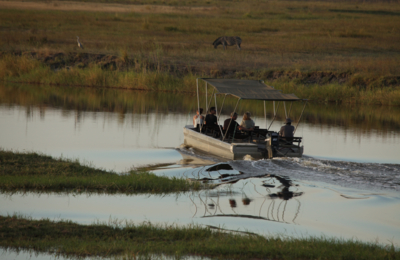 Rock art believed to be 4000 years old
Where to find Chobe National Park
Chobe lies in the northeast region of Botswana where the Chobe River forms the border with Zimbabwe, Namibia and Zambia. Victoria Falls is an hour and a half's drive away.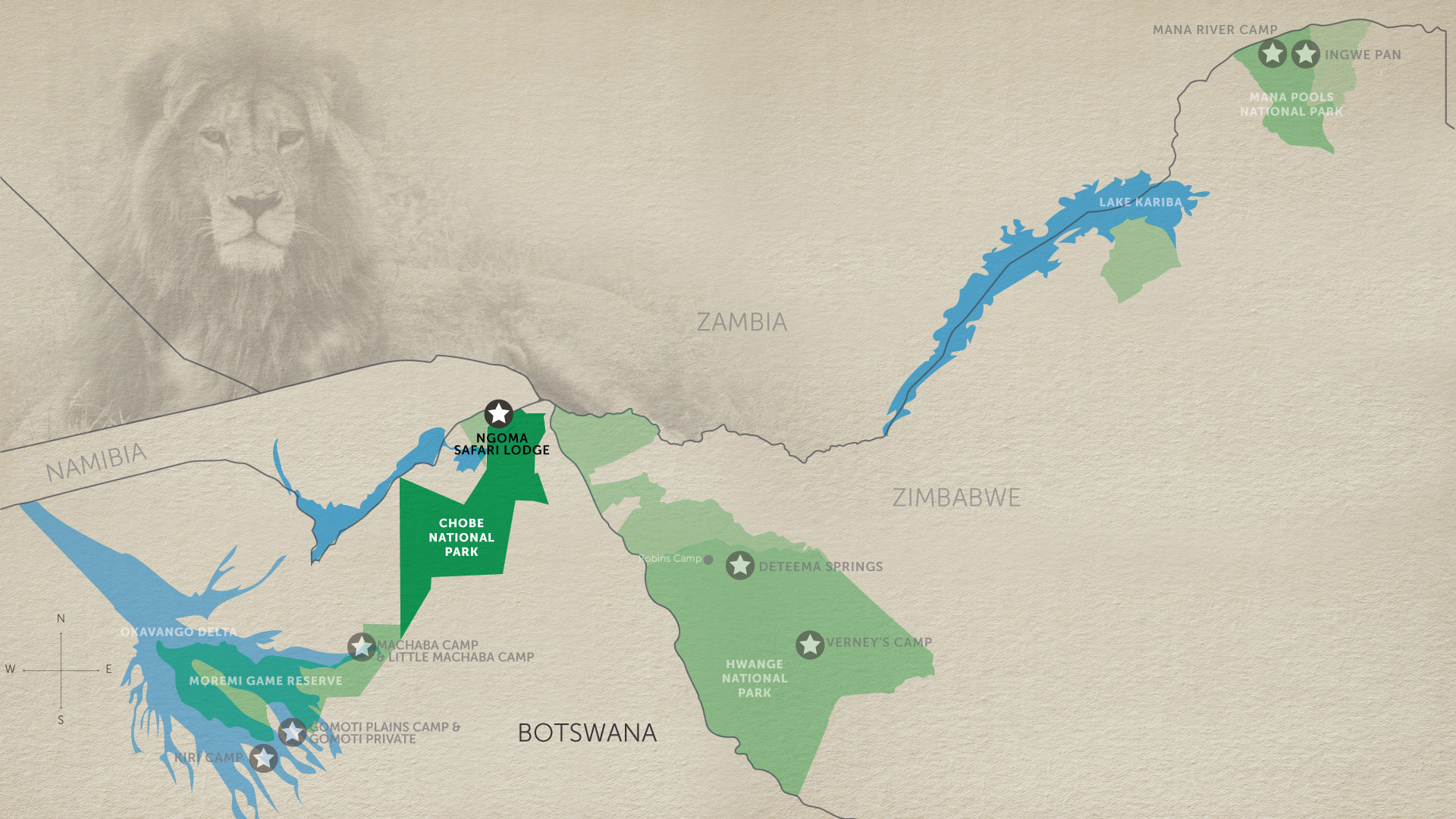 Best time to visit Chobe National Park
Visit us at any time of the year
Botswana enjoys markedly different seasons that attract different types of wildlife, meaning that any season is an excellent season to visit us.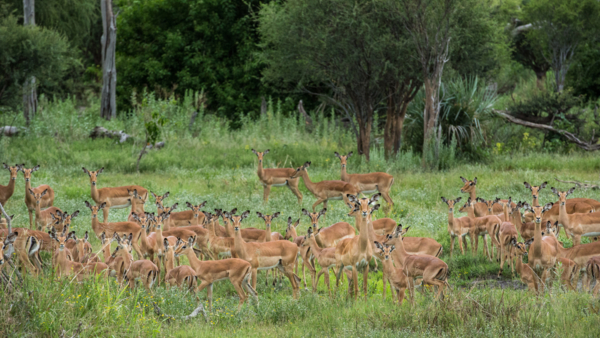 January - March
The Celsius ranges from 18-31 degrees and daily afternoon thundershowers mean the landscape is rich in greens and blues. The wildlife is spread out in good numbers and all migrant bird species are present.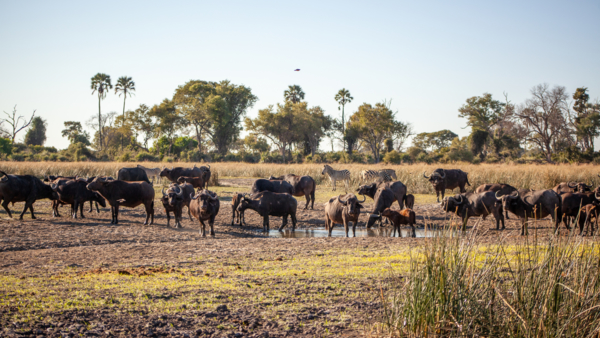 April - June
The air is drier and the temperatures dip ever so slightly. The wildlife is starting to concentrate on water systems. There is very good all-round viewing however most of the migrant bird species have now gone north.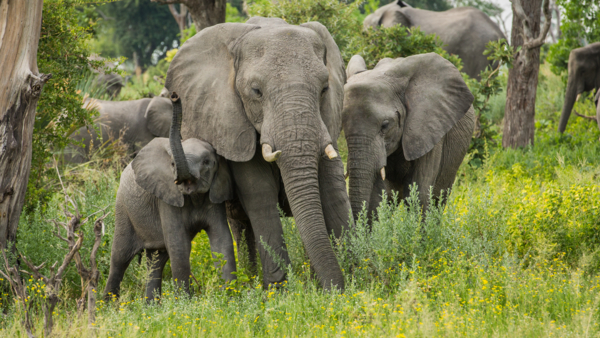 July - September
The temperatures drop to zero degrees at night but are a warm 25 during the day. There are large wildlife concentrations around water sources and the vegetation is thinning, which makes for excellent visibility.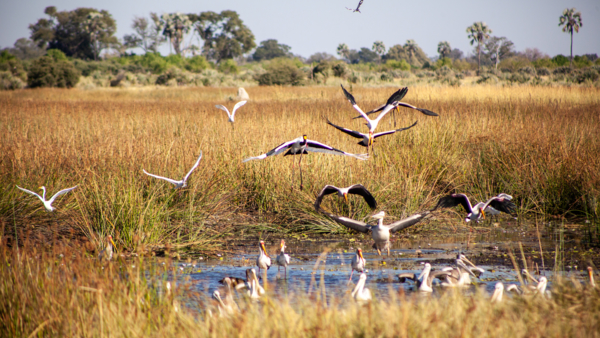 October - December
The hot parched land lies in anticipation of spring's first rains. Animals are drawn closer to permanent remaining water sources and the first migrant birds return. The first rains make for good wildlife viewing.
Our camps & lodges
Our eco-luxury camps and lodges are inspired by the classic safari style.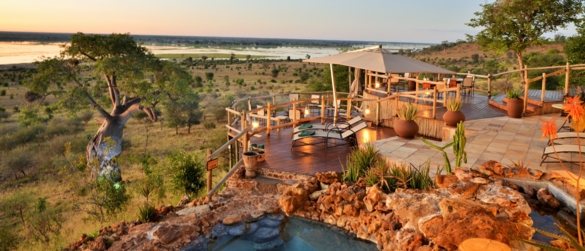 Chobe National Park
Ngoma Lodge
This luxury safari lodge is perfectly positioned to capture breath-taking sunsets and views of the Chobe flood plain, which attracts big animals and large migratory herds. A river cruise and night safari can't be missed.
View Camp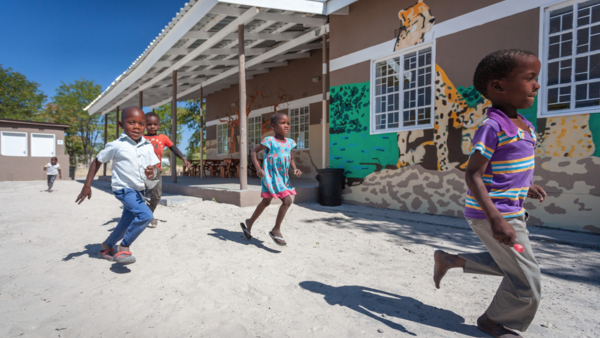 How we give back to the community
Machaba Safaris actively support programmes that enable people living in the country we love. These initiatives span educational, housing, youth development and water security pillars. We also heavily invest in anti-poaching efforts.
So much more to see
Machaba Safaris has camps and lodges in many other un-spoilt destinations imaginable, each with something different to see and experience.