Ngoma Safari Lodge
Chobe Forest Reserve, Botswana
Located in the Chobe Forest Reserve in Western Botswana, the private Ngoma Safari Lodge is located on the edge of a plateau, offering endless views over the seasonal Chobe flood plain. It also bears witness to magnificent sunsets – the ultimate way to celebrate the end of another perfect African day.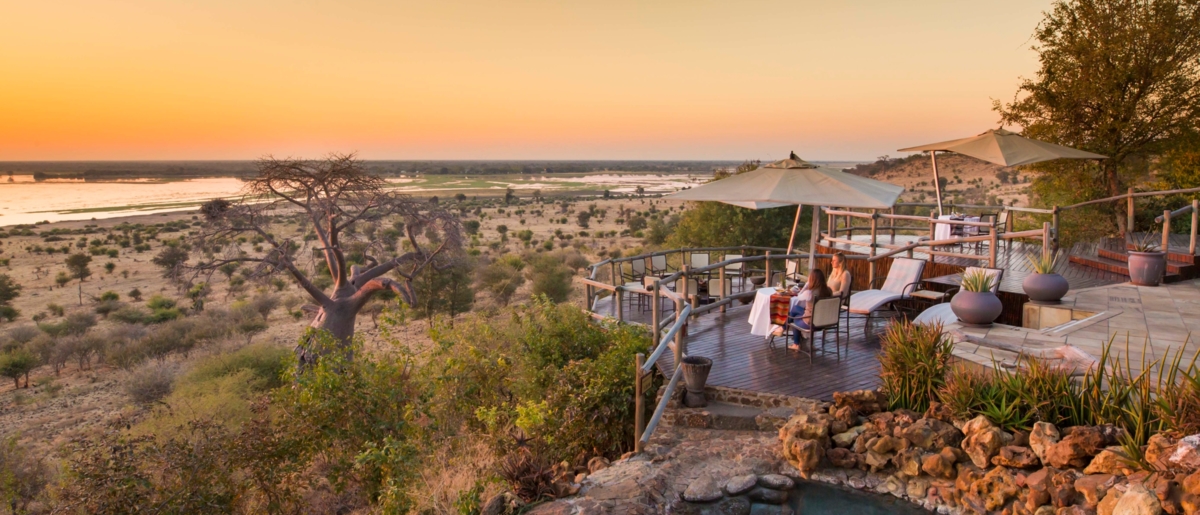 Easily accessible, yet completely private
Ngoma Safari Lodge is tucked away in the Chobe Forest Reserve on the western side of the transit route that runs between Kasane and the Ngoma border post with Namibia. We are far removed from the busy Kasane town where many large hotels and lodges are found, giving us an authentic feeling of intimacy and privacy.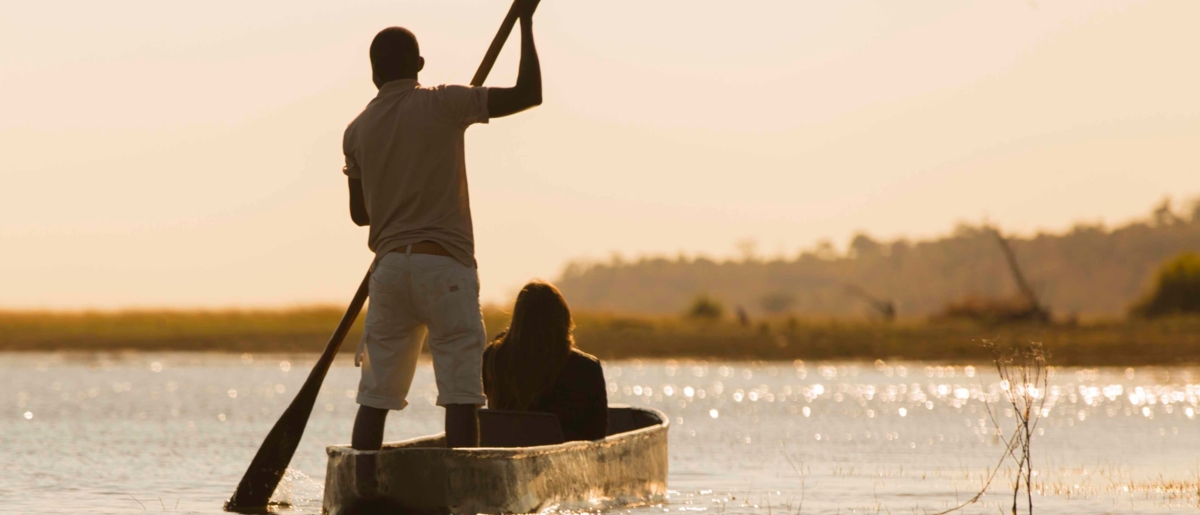 Take to the waters on a river cruise
The expansive Chobe River can be explored in the comfort of a river cruise boat. This full-day safari is a wonderful way in which to absorb and appreciate the scale and splendour of this all-important water system and the many magnificent life forms it supports.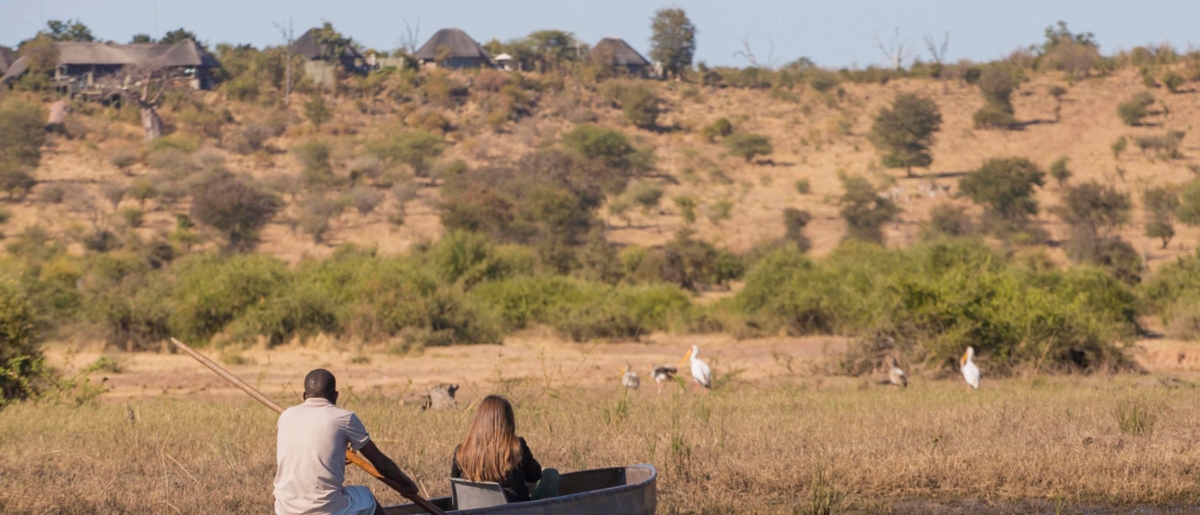 Big game and big herds
Lion, leopard, buffalo and elephant are very often seen, while hippo, crocodile, giraffe, sable and roan antelope also call the Chobe Forest Reserve home. The flood plain also attracts large migratory herds of zebra that follow a 300-mile round trip between the Angola basin and Chobe, making it the longest terrestrial migration route in Africa.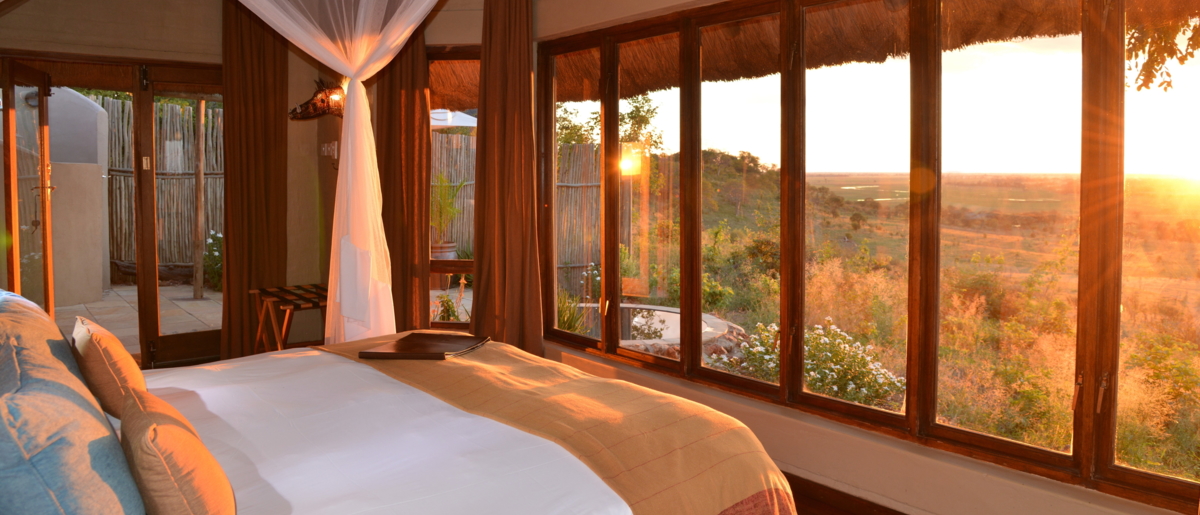 Unassuming and contemporary in design
Ngoma Safari Lodge is sensitively designed to celebrate its pristine location and views while blending into its natural surroundings. The thatch-roofed lodge is finished in volcanic rock that naturally occurs in the Chobe Forest Reserve and its suites nestle in bushwillow thickets and Zambezi Teak trees.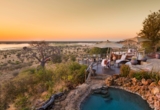 Easily accessible, yet completely private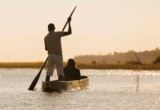 Take to the waters on a river cruise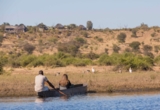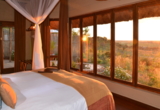 Unassuming and contemporary in design
Explore Our Lodge
Eco-luxury at its finest
Lodge Information
6 x Double Luxury Suites 2 x Triple Luxury Suites
Learn more about our purpose built lodge
The nature of luxury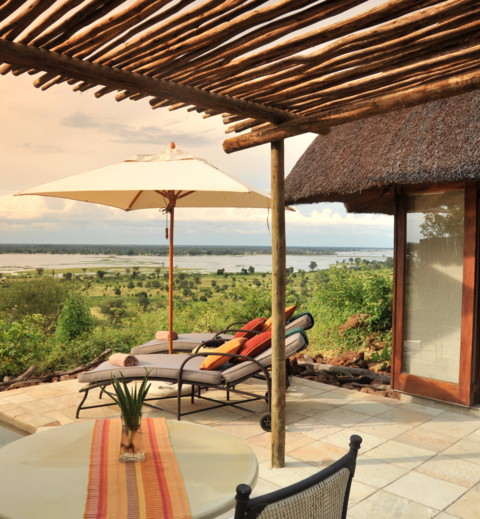 Machaba Safaris achieves a rare blend of privacy, location, activities and hospitality.
Ngoma Safari Lodge
Made from local materials and designed to blend into the natural surroundings, Ngoma Safari Lodge is an intimate bolthole located in a private oasis. Perched on the edge of a plateau overlooking the Chobe flood plain, the Lodge's central guest area is flanked by a collection of suites that offer guests privacy, luxury and panoramic views.
Private location in a popular tourist region.
Generously spaced-out suites screened by natural thickets of bush.
Large bay windows in every suite provide 180-degree views of the floodplain.
Full-day boat cruises on the Chobe River.
Thrilling night safaris
Our Popular Activities
From bird watching to taking an untamed walking safari under the care of a highly trained guide, there is always something to see and do.
Testimonials
From the plane ride in to the plane ride out every bit of this trip was magical. You are greeted by staff upon arriving back to the camp, and Elka, Vera, and Rachel were ALWAYS smiling and helpful. The food was delicious, plentiful, with a wide range of variety.
The tents are very luxurious and very well appointed. All the furniture in the lodge and tents are well chosen. The bed was large but extremely comfortable. The staff were all very friendly and effective.
Like coming home, the hospitality is excellent the food is delicious and the staff is very capable and ever so friendly. The wildlife is amazing especially the diversity and numbers.
Lodge Facilities and Amenities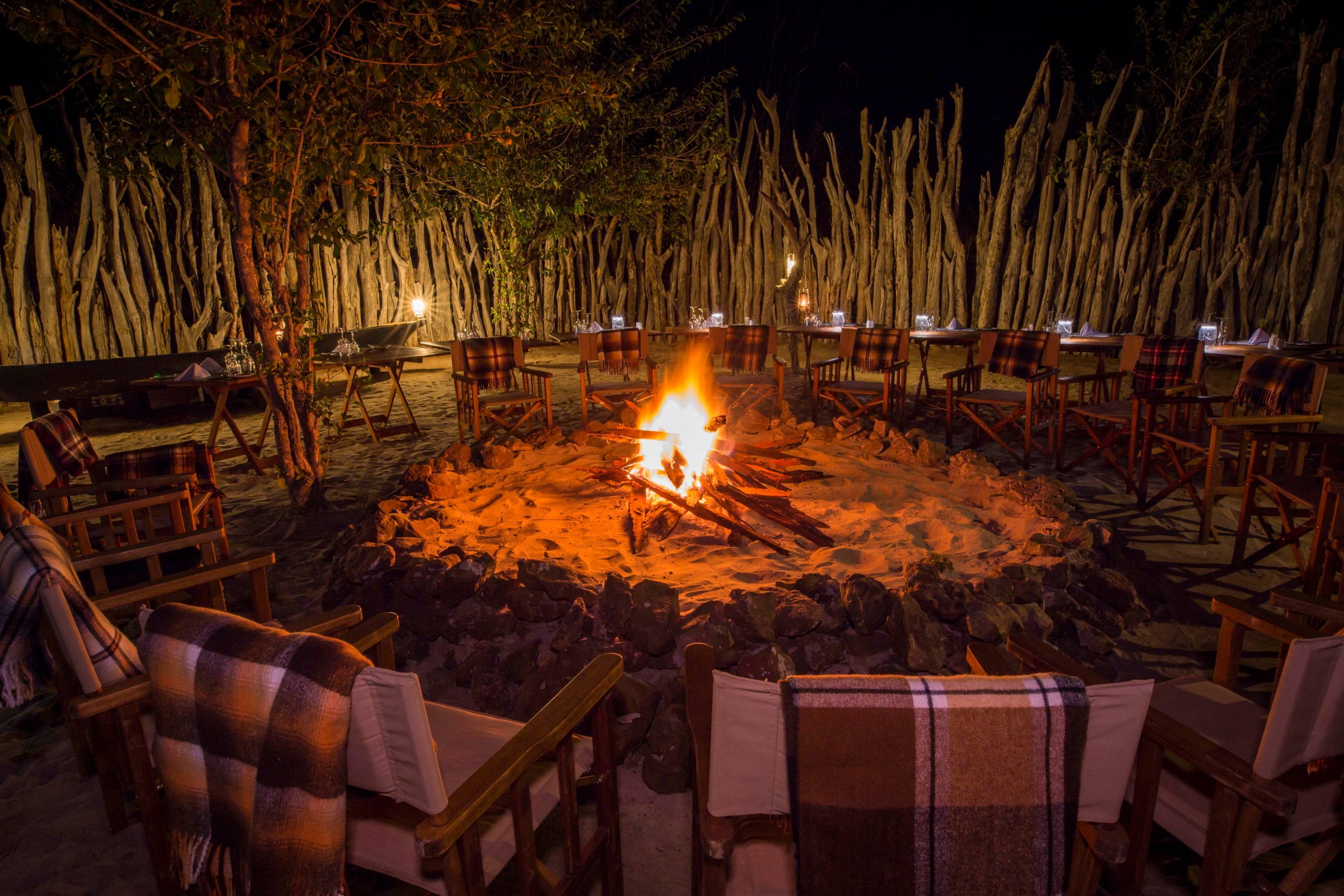 Relax or mingle
The central guest area forms the heart of the lodge. It has a reception, dining and bar area including a large volcanic rock-finished swimming pool, sundeck and viewing platform. The needs of a modern traveller further catered for with free WiFi and other communication facilities.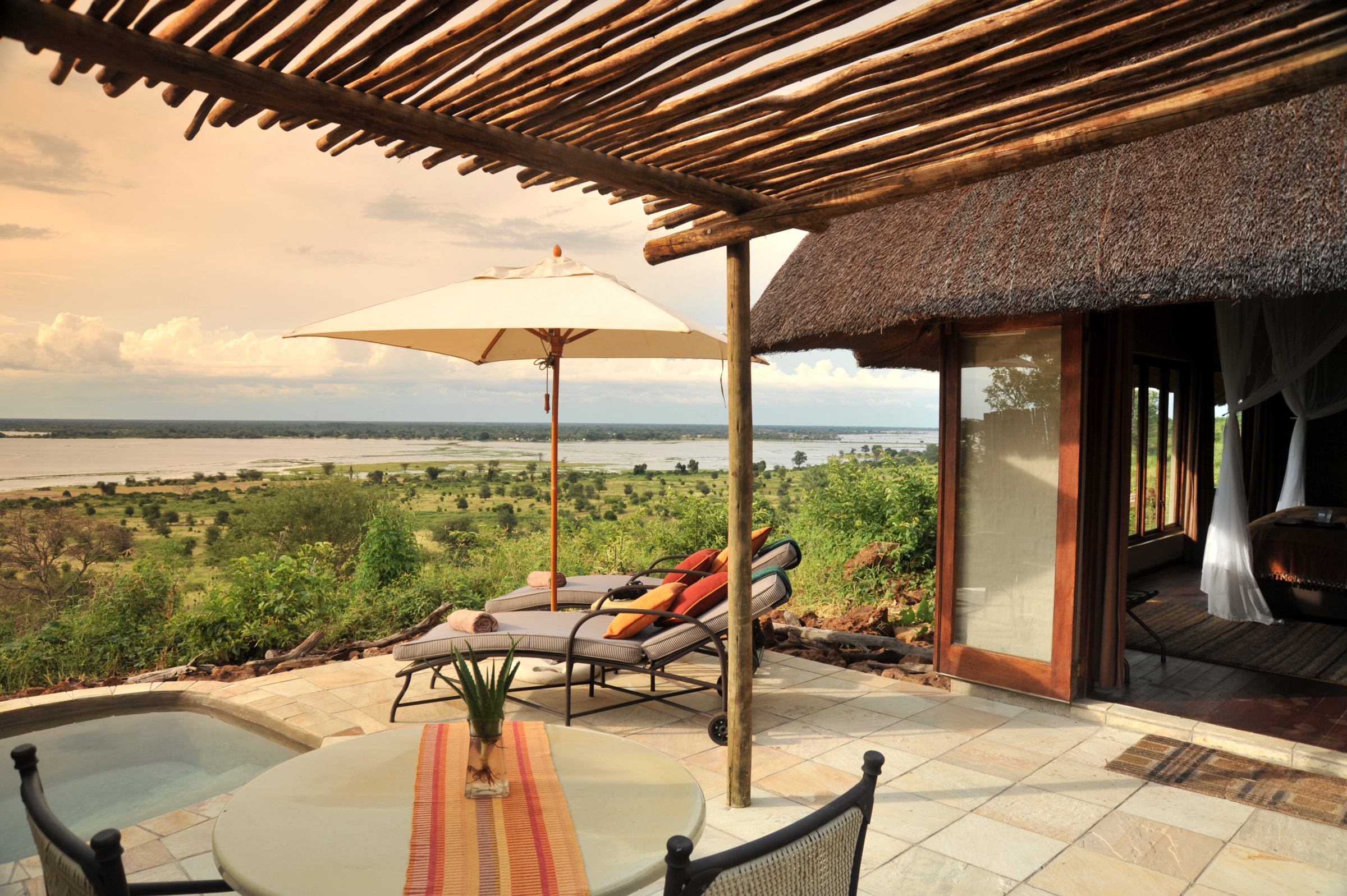 Private plunge pools
In addition to a central lodge pool, each of the 8 suites at Ngoma Safari Lodge has a private veranda and a refreshing and relaxing plunge pool set against the breathtaking backdrop of the Chobe flood plain.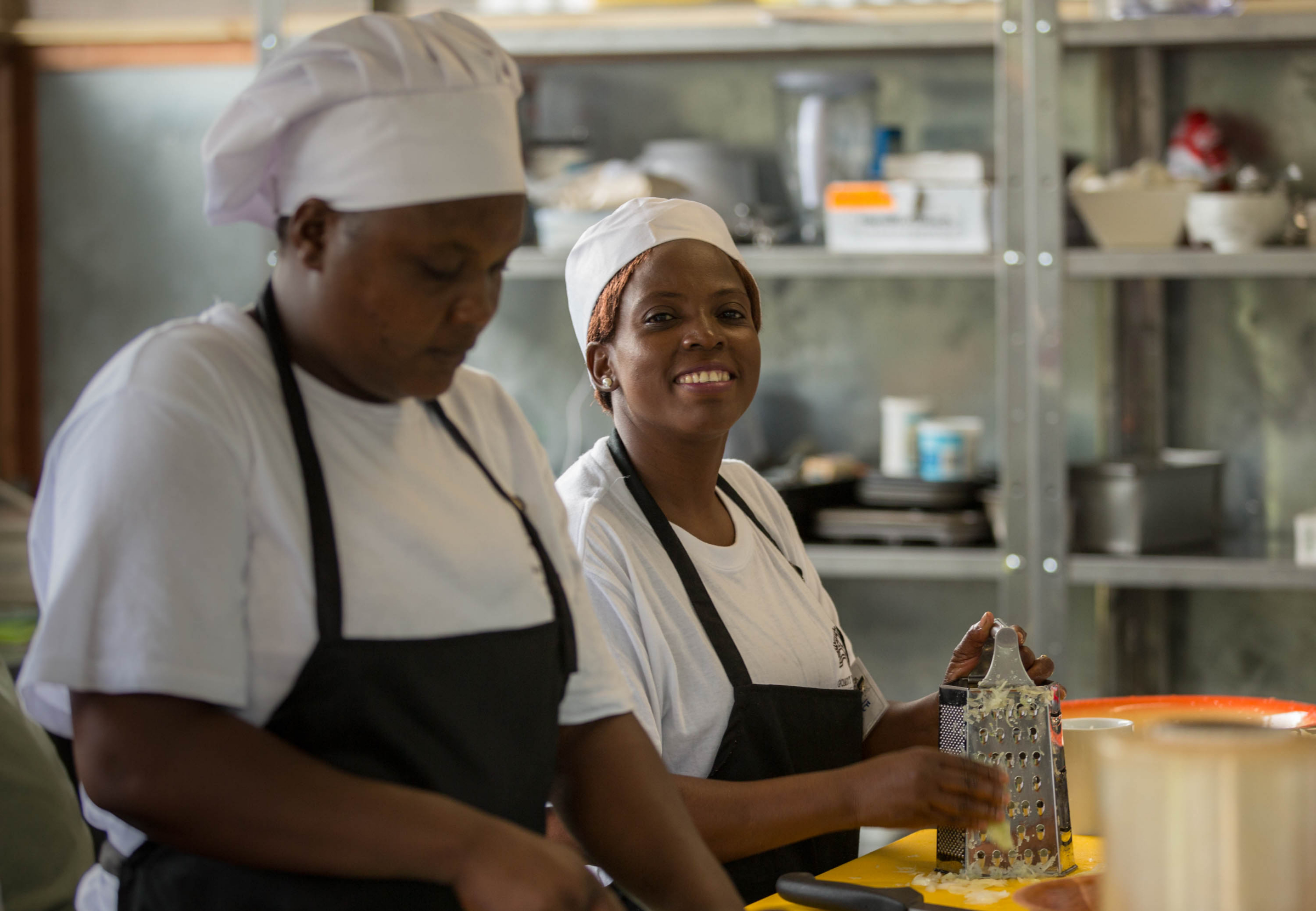 Eco-friendly kitchen and food storage
To keep our eco-footprint light, we use energy-efficient fridges in our kitchens, which we turn off at night. We also use coal cold rooms and cellars to store heat-sensitive items.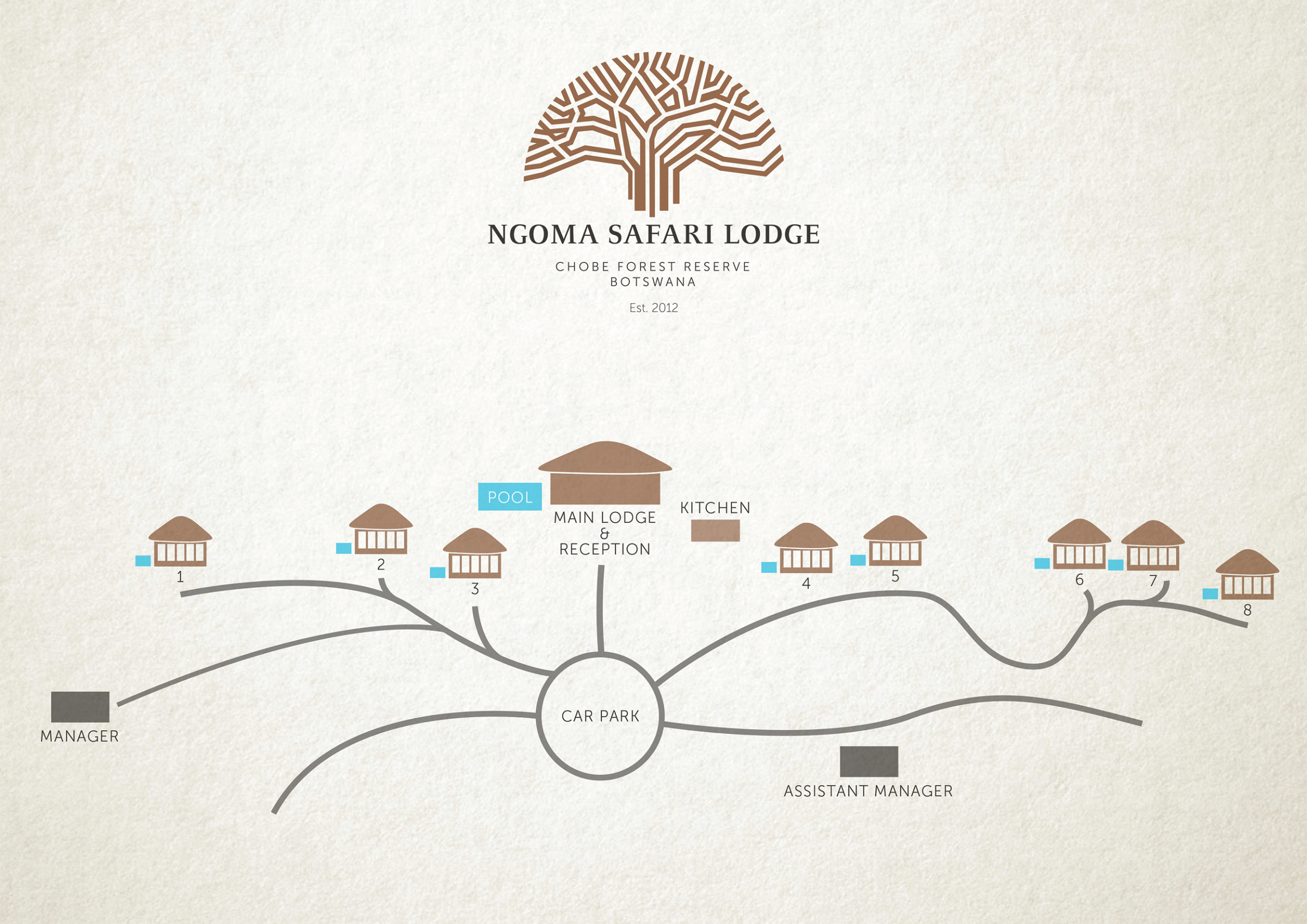 Tailored Safari Packages
Inspired by our knowledge and first-hand experience of Botswana and Zimbabwe, we have crafted a series of packages to provide textured and authentic African safaris.