Classic Hwange Package
Take a safari in largest National Park in Zimbabwe. Hwange is a blend of semi-desert, forest and open savannah and is home to great herds of elephant, big cats and a myriad of plains game.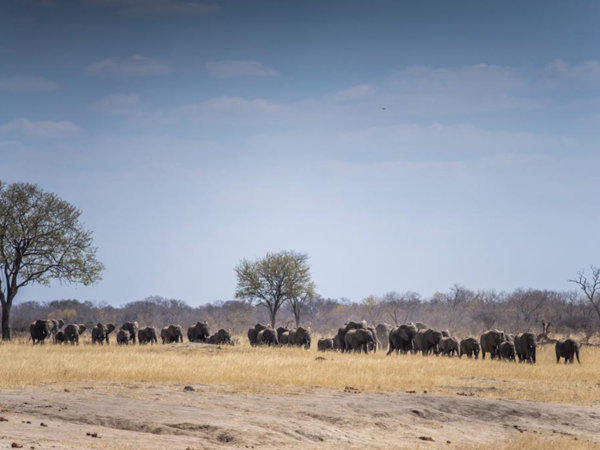 Visit Hwange National Park
An hour's drive from Victoria Falls, this package takes in the largest Park in Zimbabwe. At 14,600km2 in size, Hwange National Park is home to the "Presidential Herd" of elephants and the iconic giraffe is a common sighting. The vast space the ideal way in which to immerse yourself in the authentic spirit of a safari.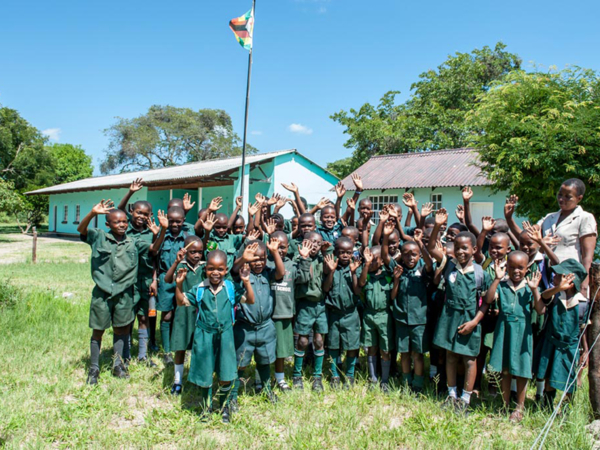 Meet the local people
A traditional safari is not limited to spotting animals. It is about embracing new cultures too. Which is why this package includes an outing to one of the many schools and communities that we have formed relationships with where you can experience the warm hospitality that the people of Africa are known for.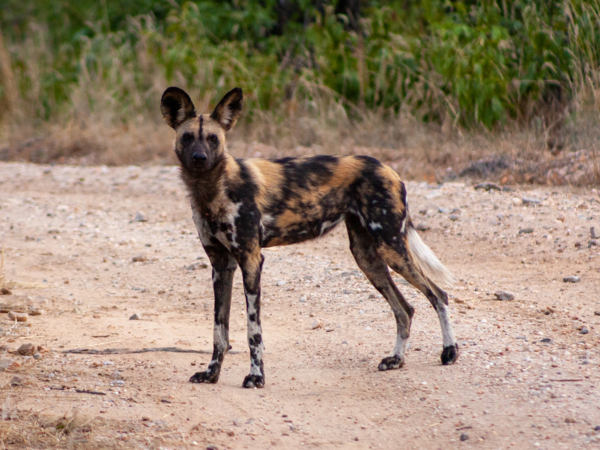 See the endangered African wild dogs
The African wild dog – also known as the "painted dog" for its attractive colouring – is one of the most endangered animals in the continent. This package includes an outing to Zimbabwe's Painted Dog Conservation Centre to meet with the volunteers who are working hard to save these fascinating social creatures from extinction.
Our packages are inclusive of meals, selected drinks, activities and internal flights
At a glance
Iconic destinations
Discover what makes each camp so interesting and what you can do while there. It could be a flood plain, water pan, woodlands forest, rocky outcrop or vast open lands – each Machaba Safaris destination has features that make it extra, extra special.
Deteema Springs
Hwange National Park
Deteema Springs sits on a basalt outcrop overlooking seeps. From the comfort of your tent, you can watch the animals follow the centuries-old elephant trails that lead to the crystal clear water of the springs.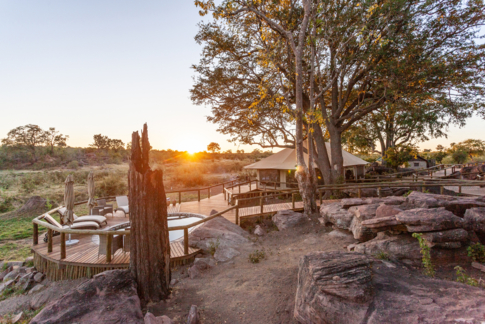 Verney's Camp
Hwange National Park
Inspired by safaris of the past, Verney's Camp is situated in a teak forest that is synonymous with Hwange. With views over a waterhole, the animals put on a daily parade as they come down for their evening drink.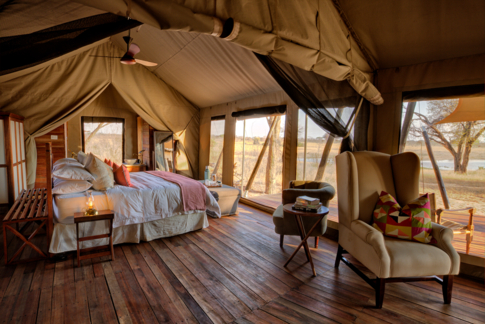 Testimonials
From the plane ride in to the plane ride out every bit of this trip was magical. You are greeted by staff upon arriving back to the camp, and Elka, Vera, and Rachel were ALWAYS smiling and helpful. The food was delicious, plentiful, with a wide range of variety.
The tents are very luxurious and very well appointed. All the furniture in the lodge and tents are well chosen. The bed was large but extremely comfortable. The staff were all very friendly and effective.
Like coming home, the hospitality is excellent the food is delicious and the staff is very capable and ever so friendly. The wildlife is amazing especially the diversity and numbers.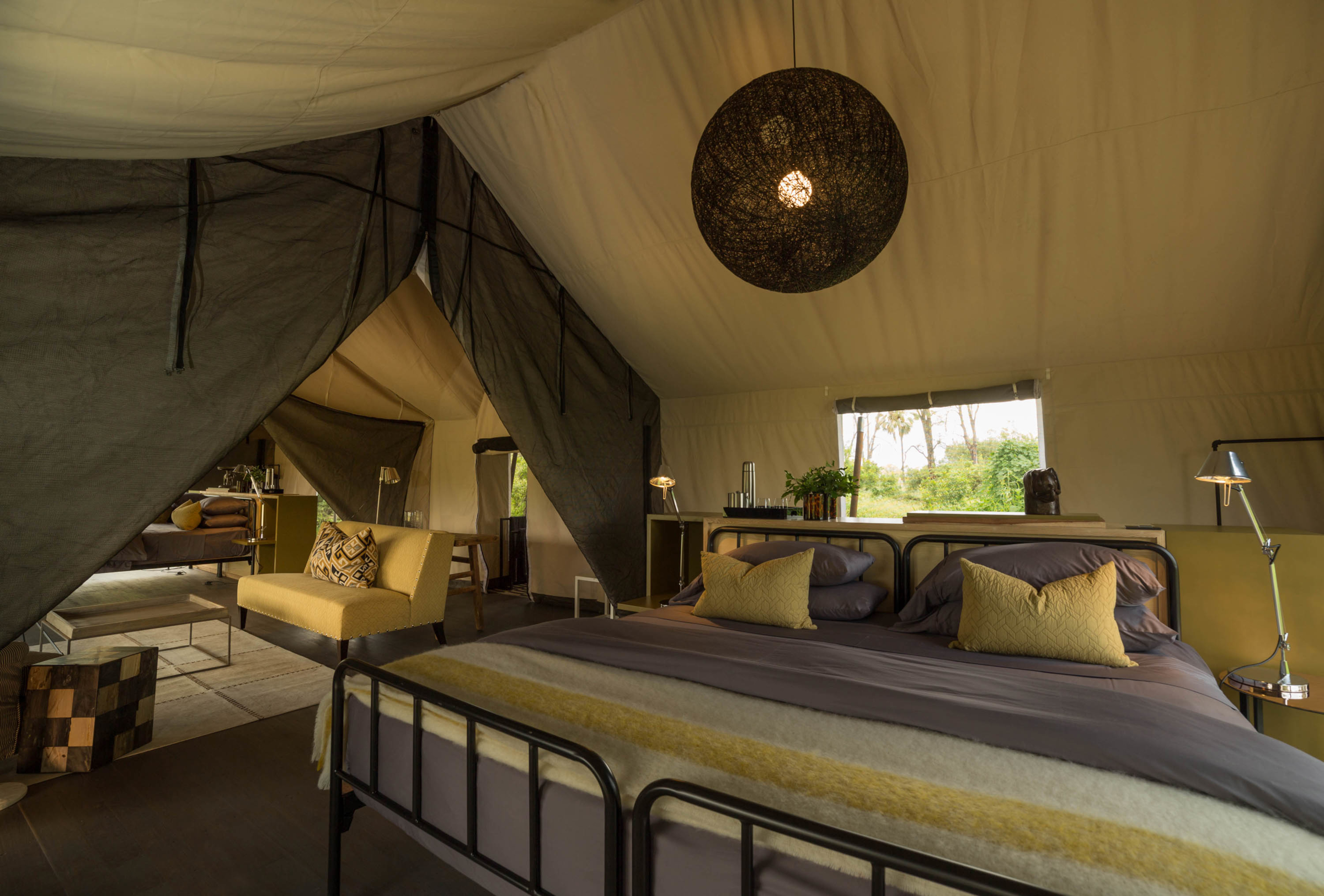 Luxury accommodation
Rest comfortably in eco-luxury tented camps with the option of Family Luxury tents (4-sleeper) or Twin tent. Tents include premium quality mattresses, linen and a private en suite bathroom with hot and cold running water, indoor shower, double vanity basin and western-style flush toilets.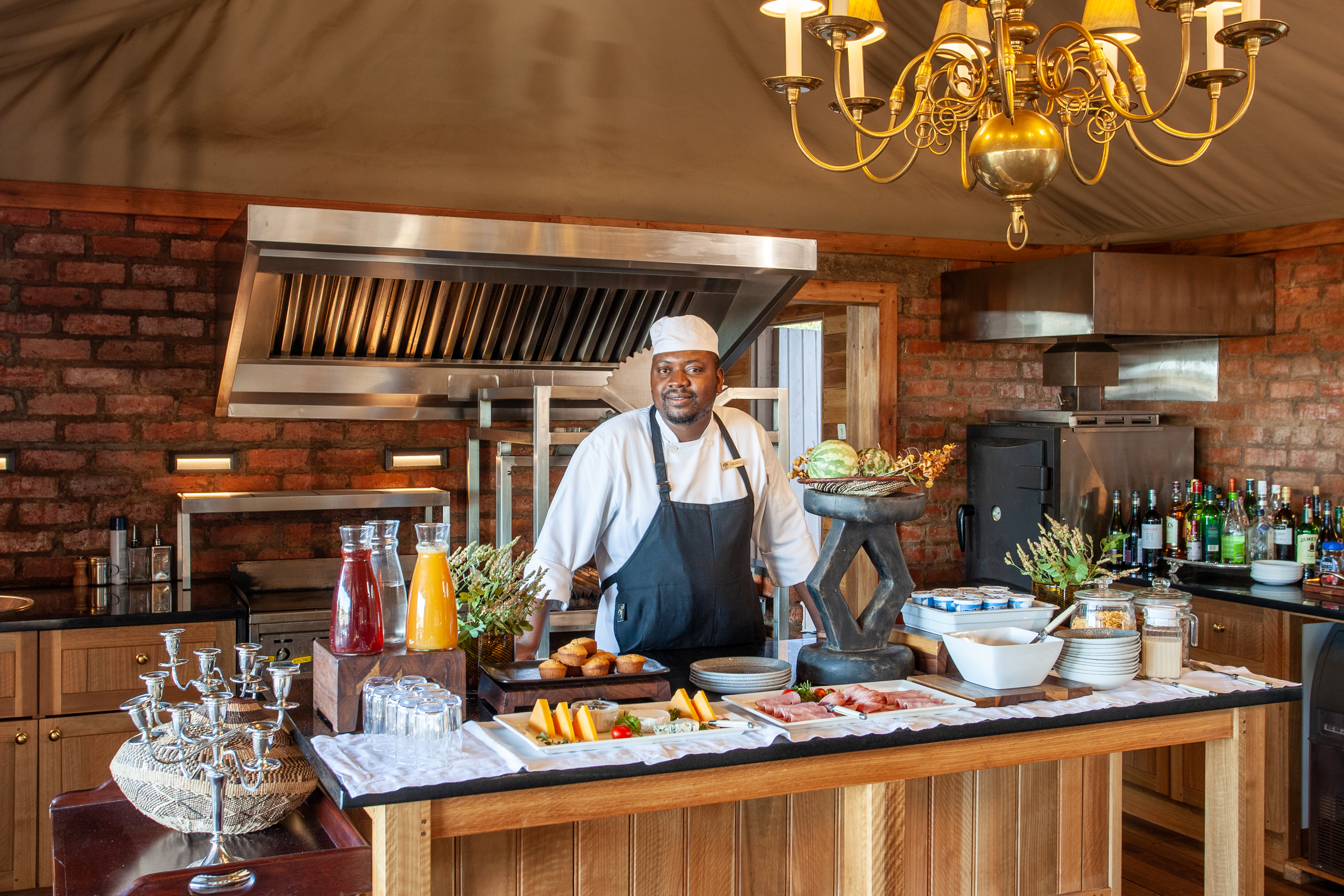 Meals and drinks
We make sure you never go hungry with freshly prepared breakfast, lunch and dinner. We also provide in-between-meal snacks and nibbles plus warm beverages, cool drinks and alcoholic drinks.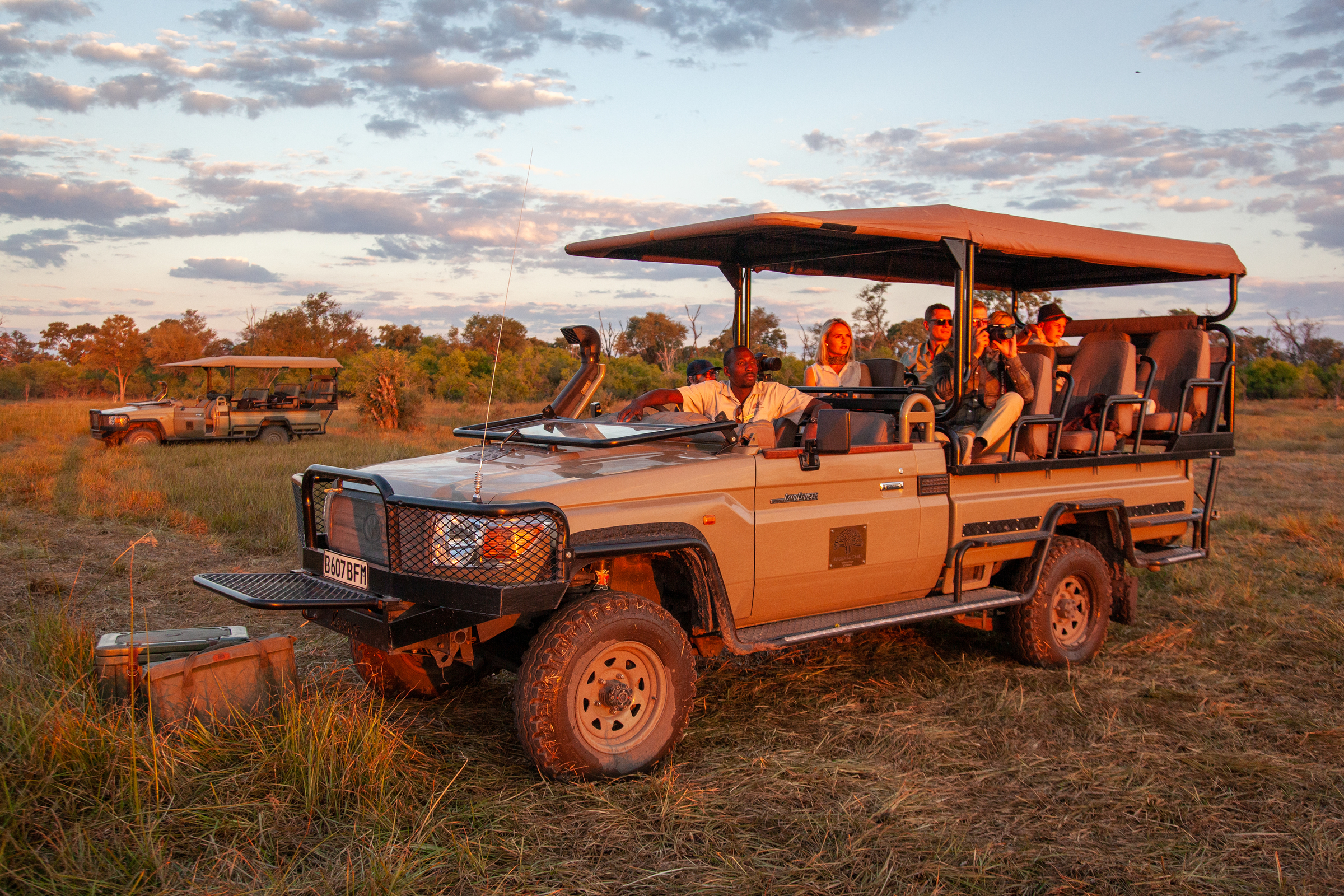 Activities and excursions
Our rates include camp/lodge-based activities and planned excursions such as game drives, water safaris, Mokoro (canoe) experiences, walking safaris, cultural outings, and stargazing, among others.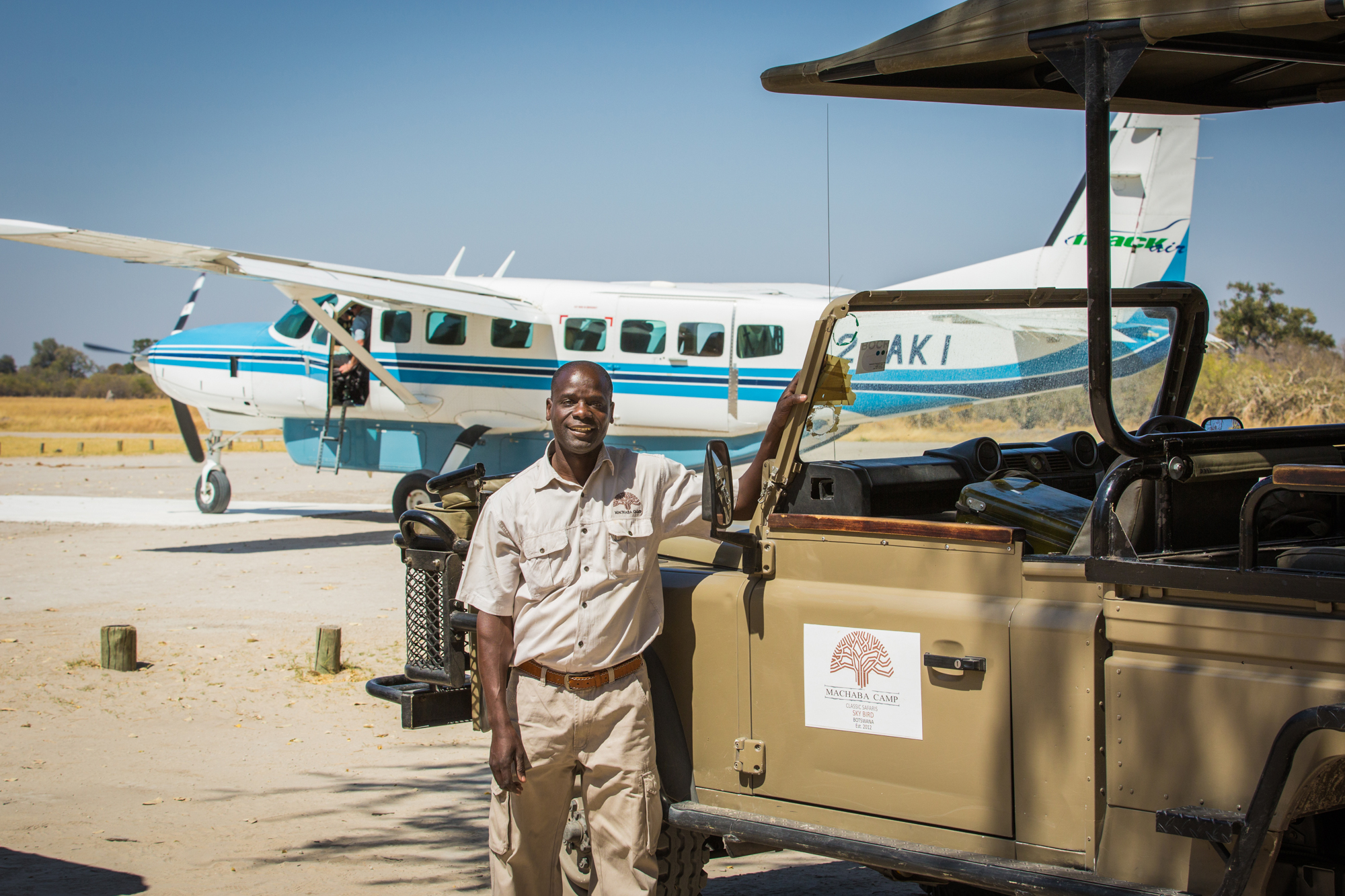 Airstrip transfers
We will meet you at the local airstrip and transfer you via game vehicle to and from our camp or lodge, freeing you to enjoy game viewing and be mesmerised by the sights and sounds of nature on the way.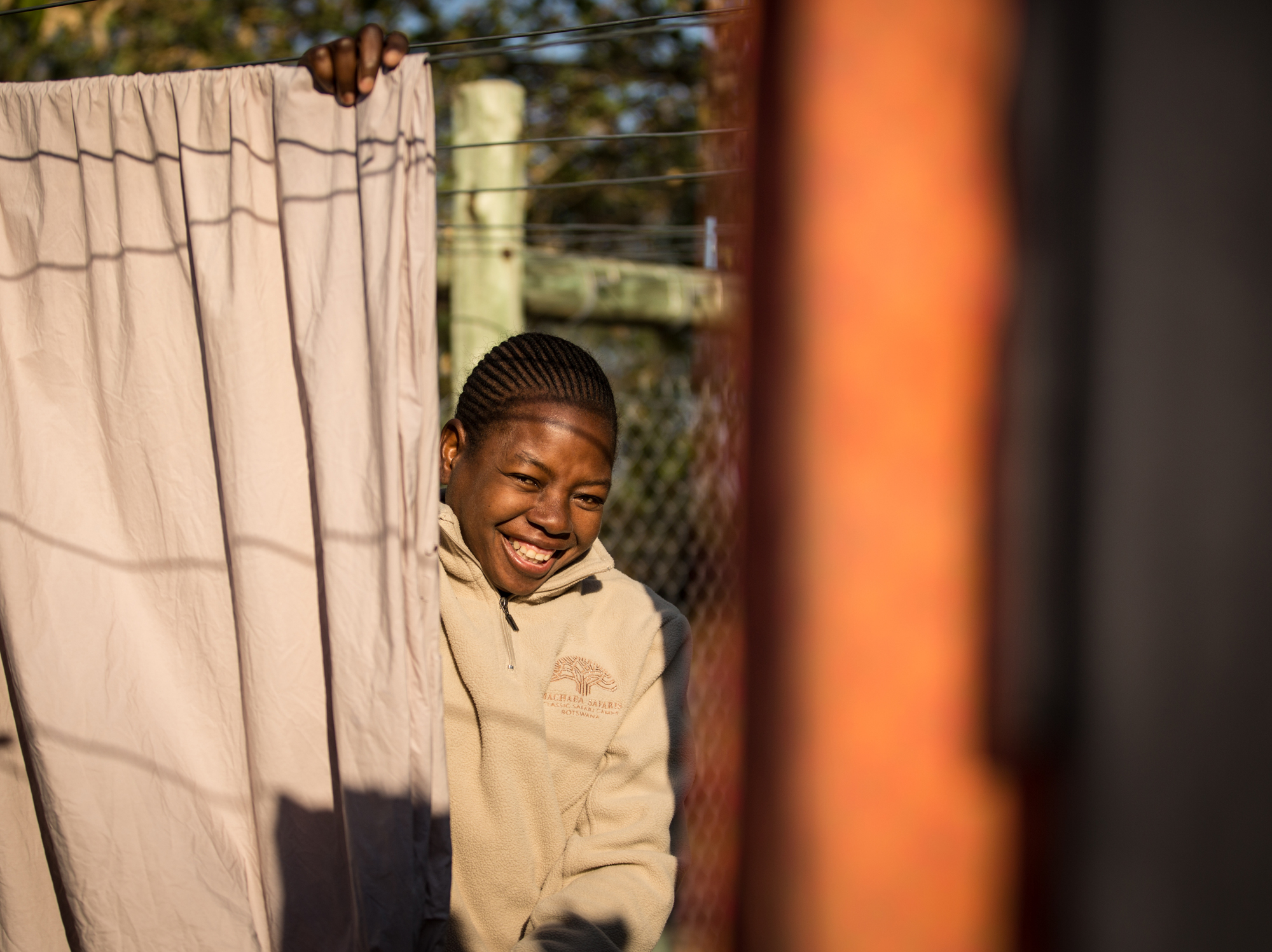 Laundry services
Little beats the feeling of freshly laundered clothing in the heart of the African bush. All our camps and lodges offer complimentary laundry services at our eco-friendly laundry stations.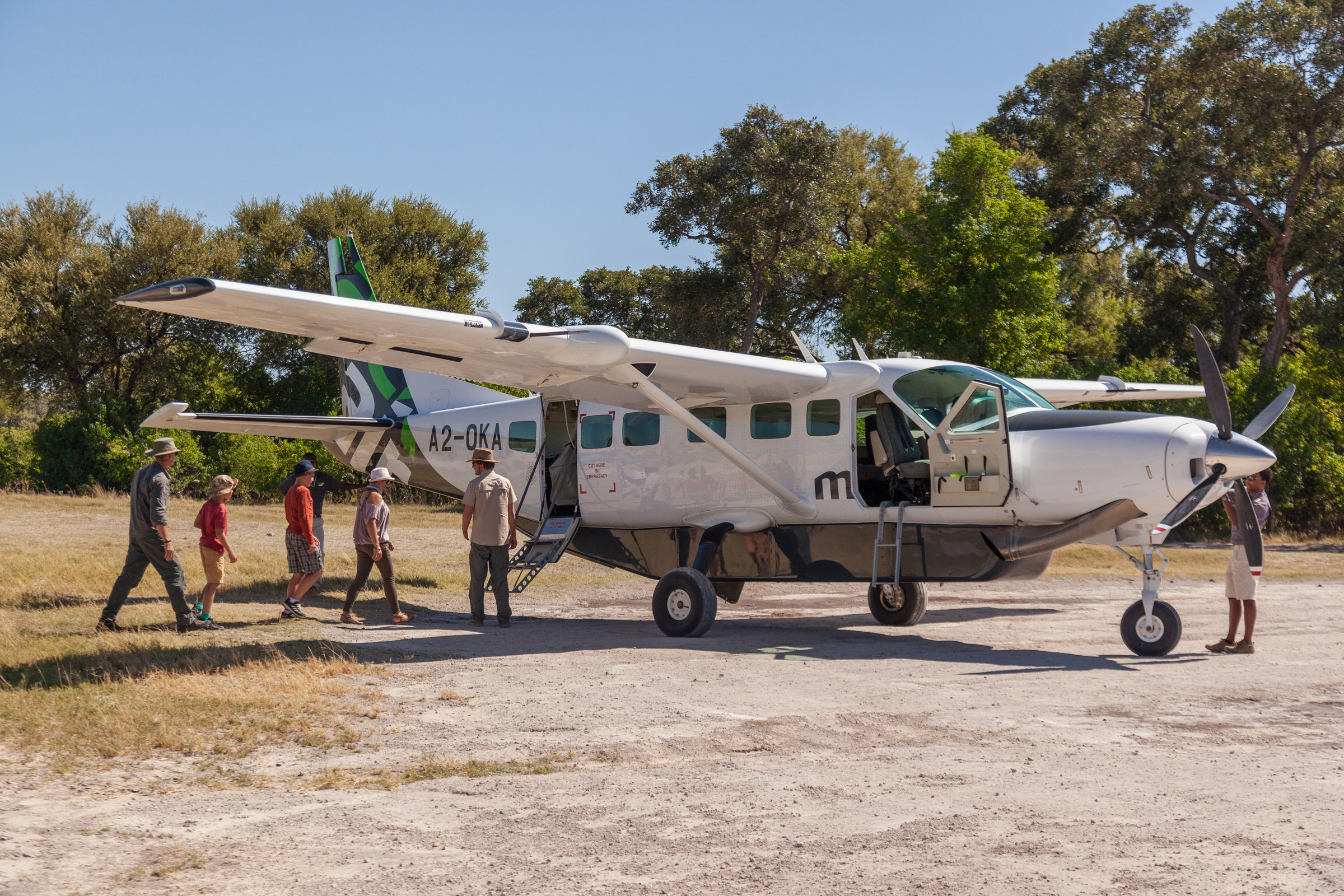 Internal logistics
This package price includes all internal logistics including, camp-to-camp, airport and road transfers.
Package Excludes
Conservation levy, premium imported drinks, international flights, travel insurance, VISA's, discretionary tips, PCR tests
Tailored Safari Packages
Inspired by our knowledge and first-hand experience of Botswana and Zimbabwe, we have crafted a series of packages to provide textured and authentic African safaris.