Okavango Delta
Botswana
A tapestry of seasonal waterways, the Okavango Delta is home to more than 2 000 plant, 530 bird, 65 fish species, and a large variety of mammal species. Explore this pristine wilderness area in an open-air game vehicle, a mokoro canoe or by foot on a walking safari.
A maze of sparkling lagoons, meandering channels and overgrown islands teeming with wildlife
A rare inland delta in the heart of a desert, the Okavango organically shrinks and grows as the water floods in from the Angolan Highlands. But wet or dry season, there is always something to see in this untamed perfect land.
A UNESCO World Heritage Site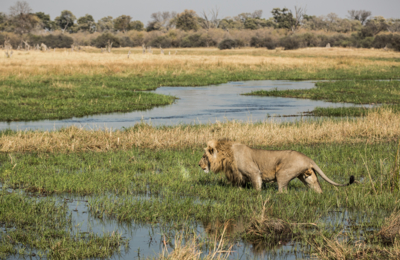 The delta triples in size between March and August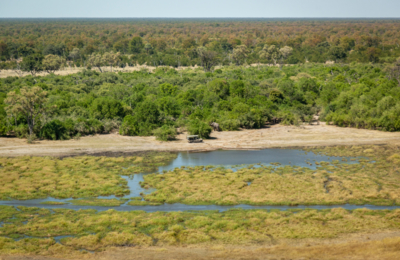 More than 150 000 islands teeming with wildlife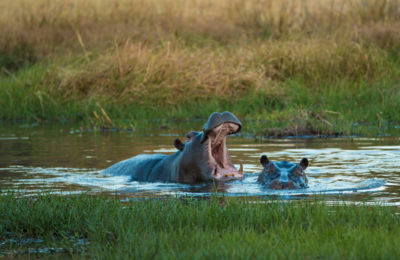 Over 530 bird species call the delta home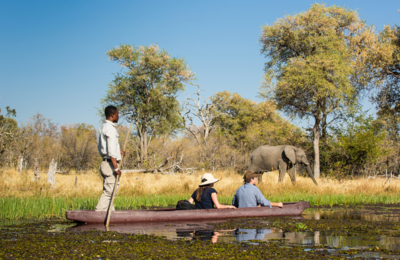 Voted as one of the Seven Natural Wonders of Africa
Where to find the Okavango Delta
The glittering Okavango Delta lies in the great Kalahari Desert in the northwestern corner of Botswana.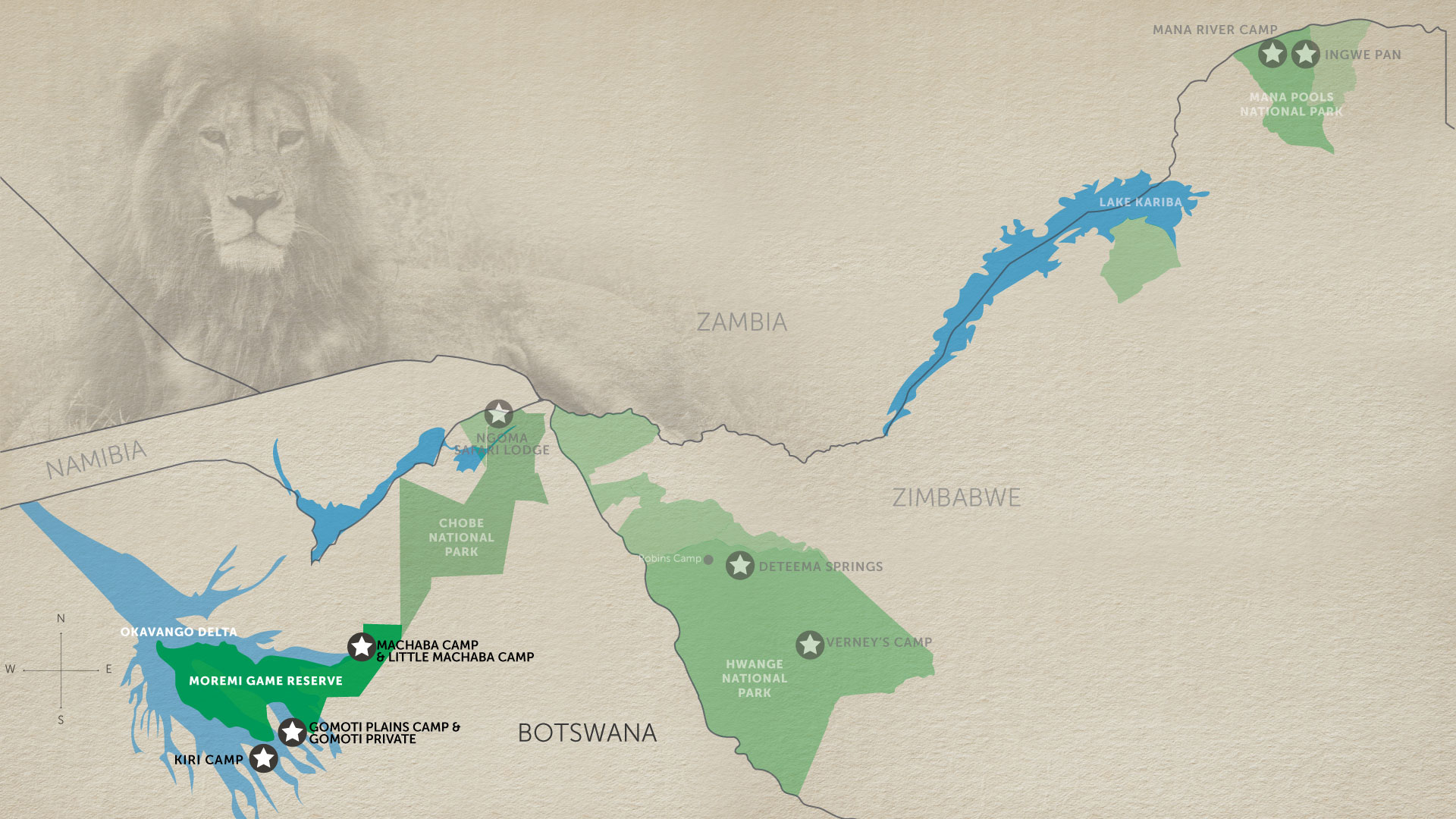 Best time to visit Okavango Delta
Visit us at any time of the year
Botswana enjoys markedly different seasons that attract different types of wildlife, meaning that any season is an excellent season to visit us.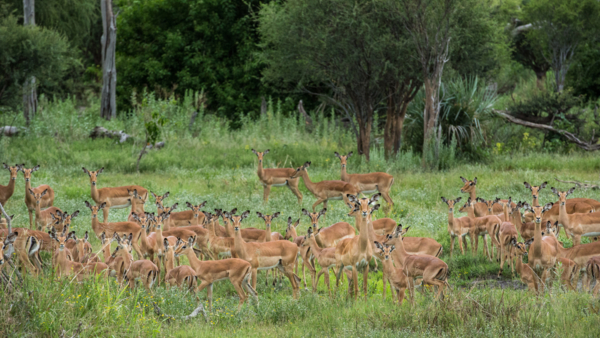 January - March
The Celsius ranges from 18-31 degrees and daily afternoon thundershowers mean the landscape is rich in greens and blues. The wildlife is spread out in good numbers and all migrant bird species are present.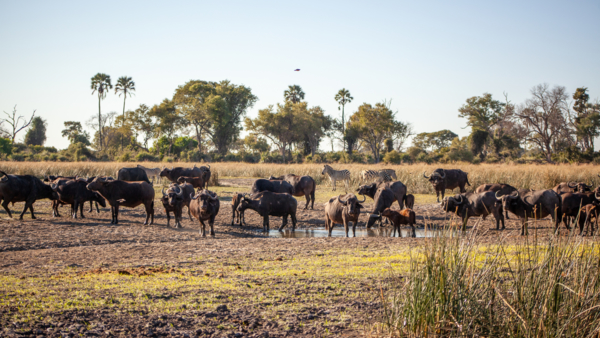 April - June
The air is drier and the temperatures dip ever so slightly. The wildlife is starting to concentrate on water systems. There is very good all-round viewing however most of the migrant bird species have now gone north.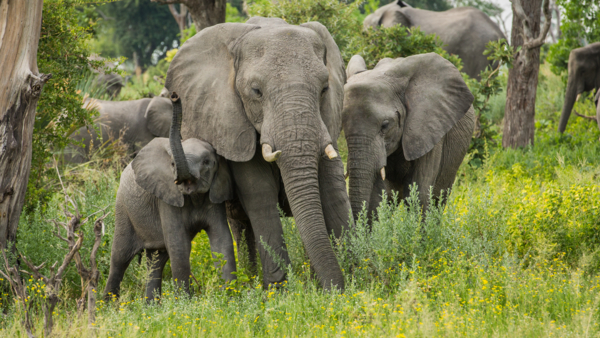 July - September
The temperatures drop to zero degrees at night but are a warm 25 during the day. There are large wildlife concentrations around water sources and the vegetation is thinning, which makes for excellent visibility.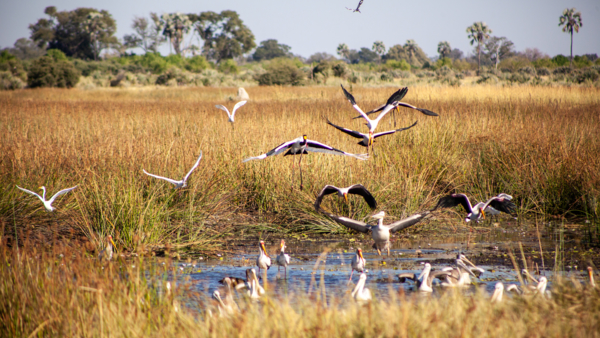 October - December
The hot parched land lies in anticipation of spring's first rains. Animals are drawn closer to permanent remaining water sources and the first migrant birds return. The first rains make for good wildlife viewing.
Our camps & lodges
Our eco-luxury camps and lodges are inspired by the classic safari style.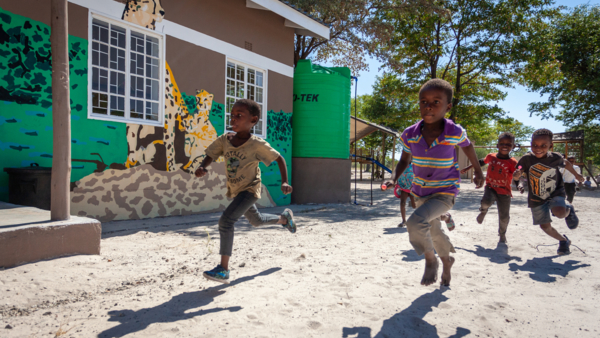 How we give back in the Okavango Delta
We completed construction of our first Gonnye Sethlare pre-school in Ditshipi in the Okavango Delta in May 2019. The school is the only educational centre in the village and it caters for 36 children. We have plans to build further Gonnye Sethlare pre-schools across the regions we operate in.
So much more to see
Machaba Safaris has camps and lodges in many other un-spoilt destinations imaginable, each with something different to see and experience.