Little Machaba
Okavango Delta, Botswana
Little Machaba is a traditional safari-style camp in the game-rich Khwai concession in the northeastern region the Okavango Delta. While Little Machaba shares the same island as Machaba Camp, it is a much smaller, more intimate camp that is also built on raised decks.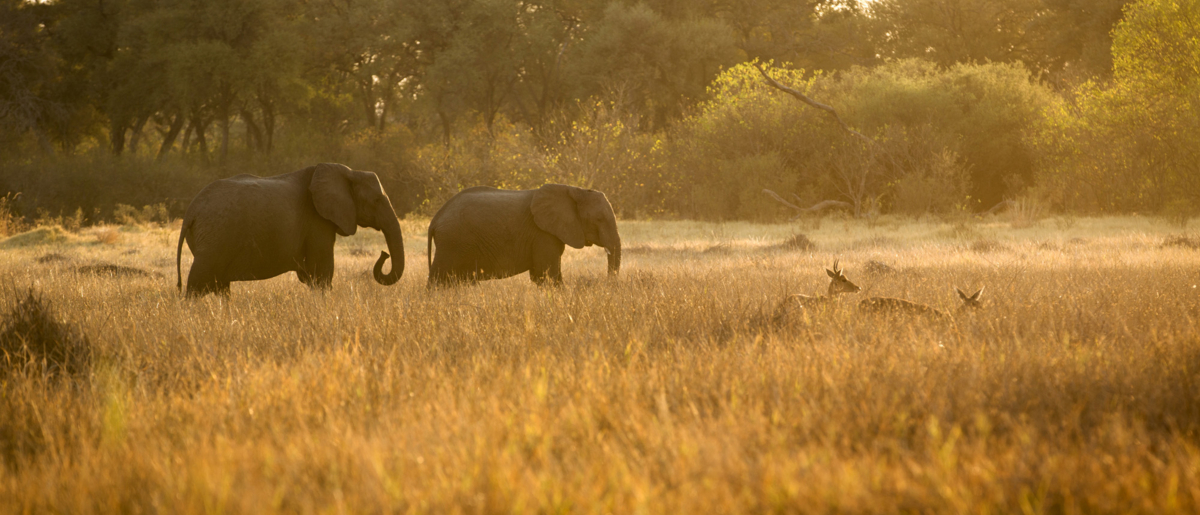 Wide variety of wild animals
The size of the herds and the variety of animal species is spectacular. Highlights include the buffalo and elephant herds, and the predatory leopards, lions and packs of African wild dogs (also known as painted dogs).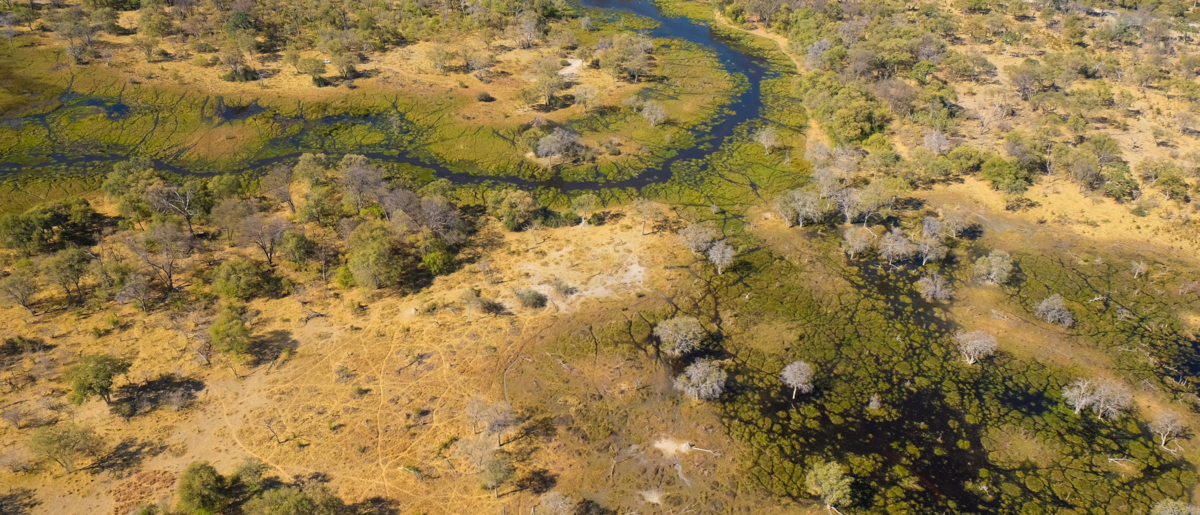 Situated in the Okavango Delta
The Okavango Delta is a rare inland water system. Named a UNESCO World Heritage site and known as "the river that never meets the sea", this seasonal network of waterways, channels and island shrinks and grows each year, providing a rich habitat to a plethora of birds, insects and animal species.
Safari-style canvas tents
Machaba Safaris is inspired by the authentic spirit of a safari. Our eco-luxury canvas tents provide the romantic ambience of a true explorer and the comforts of a modern-day citizen of the world.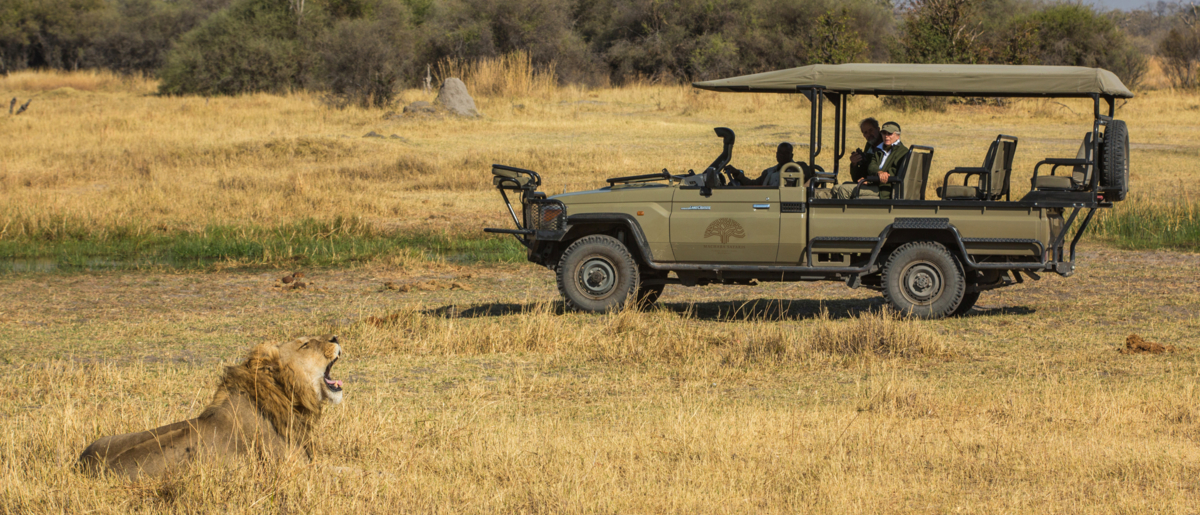 Game drives
Enjoy the diversity of the Delta's wildlife from the comfort of an open-air 4 x 4 vehicle. Our experienced Machaba Safaris guides draw on their experience and local knowledge to make sure that you get to spot a variety of bird and animal life, including the mighty water wallowing elephants.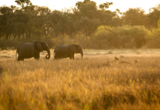 Wide variety of wild animals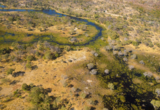 Situated in the Okavango Delta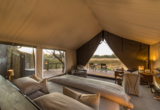 Safari-style canvas tents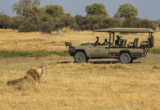 Explore Our Camp
Eco-luxury at its finest
Camp Information
2 x Luxury tents 2 x Luxury Family tents (max 8 people)
No children under 12 unless entire camp is booked
Learn more about our purpose built camps
All the comfort without the frills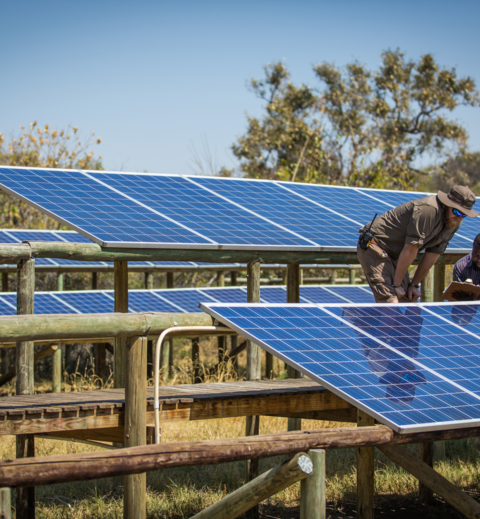 Machaba Safaris achieves a balance of maximum guest comfort and minimal impact on the environment.
What does this mean?
Machaba Safaris combines the authenticity of the past, the comforts of today and a future-thinking eco-awareness. Our camps feature iconic canvas tents, cooling plunge pools and communal bars and dining areas and reading nooks. We consciously forgo certain conveniences like hairdryers and air-con, and rely on alternative energy to lighten our load on the planet.
How we lighten the load
Camp electricity is a hybrid of solar energy and a back-up generator.
Low energy consuming appliances and light bulbs.
No permanent fixtures means that our campsites can be rehabilitated in 1.5 years.
Separate Bio Plants manage kitchen, laundry and staff village solids.
Our Popular Activities
From bird watching to taking an untamed walking safari under the care of a highly trained guide, there is always something to see and do.
Testimonials
The location, set up, and staff at Little Machaba is intimate and second to none. The very genuine and caring staff made us feel like we were family staying in their home.
The highlight of our stay was chasing a pack of 16 wild dogs at sunset. An unforgettable memory and a dream that has come true. We can recommend without hesitation this camp to anyone who is looking for an exclusive experience of the Okavango Delta.
We did an evening game drive which was a new experience for us.
Camp Facilities and Amenities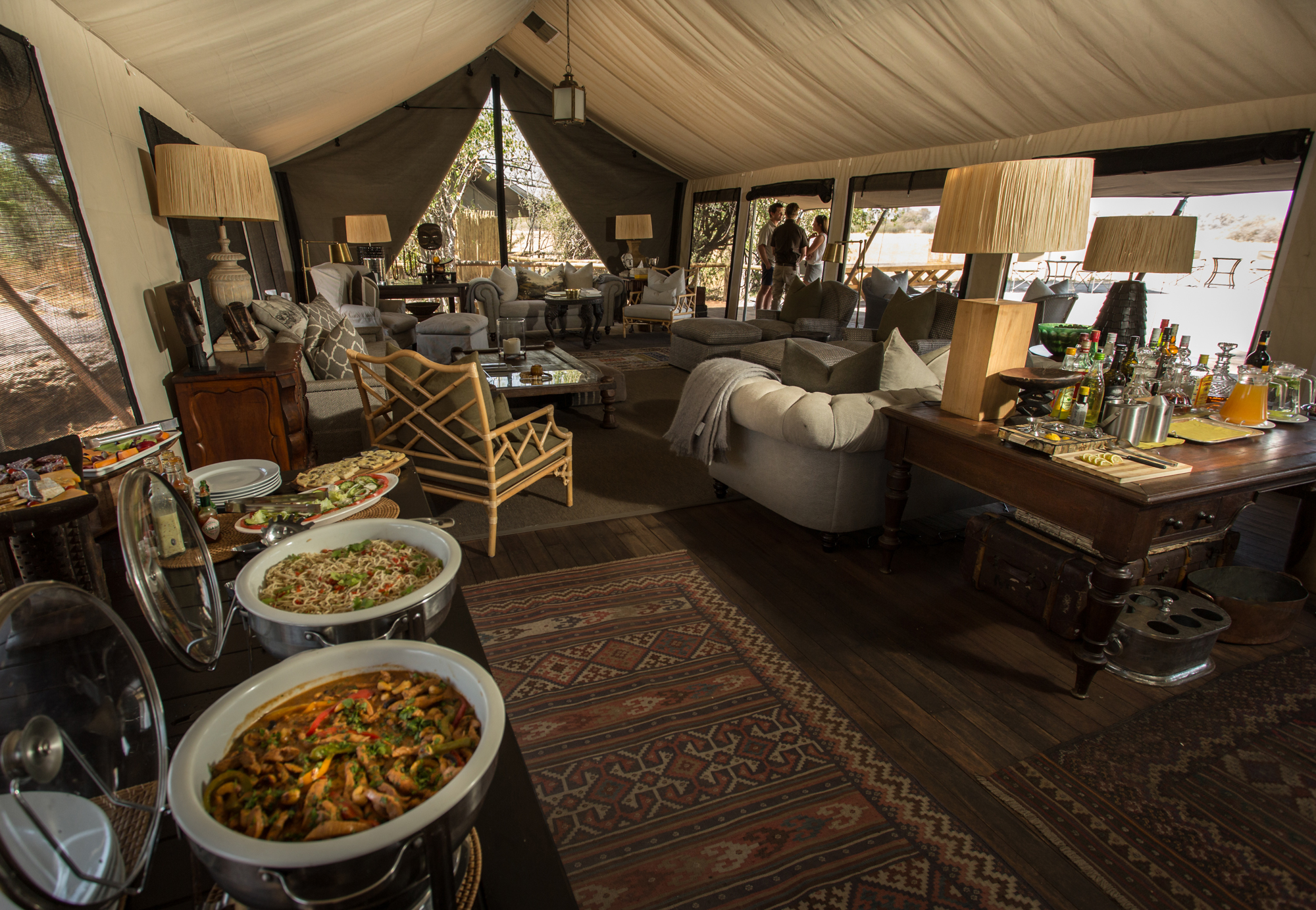 Tented dining and social area
The oversized tented deck area forms the social hub of our camps. You can meet other safari goers at the bar, relax in the lounges or gather around the large fire pits to swap stories, fuelling the feeling of being on an authentic African safari in the bush.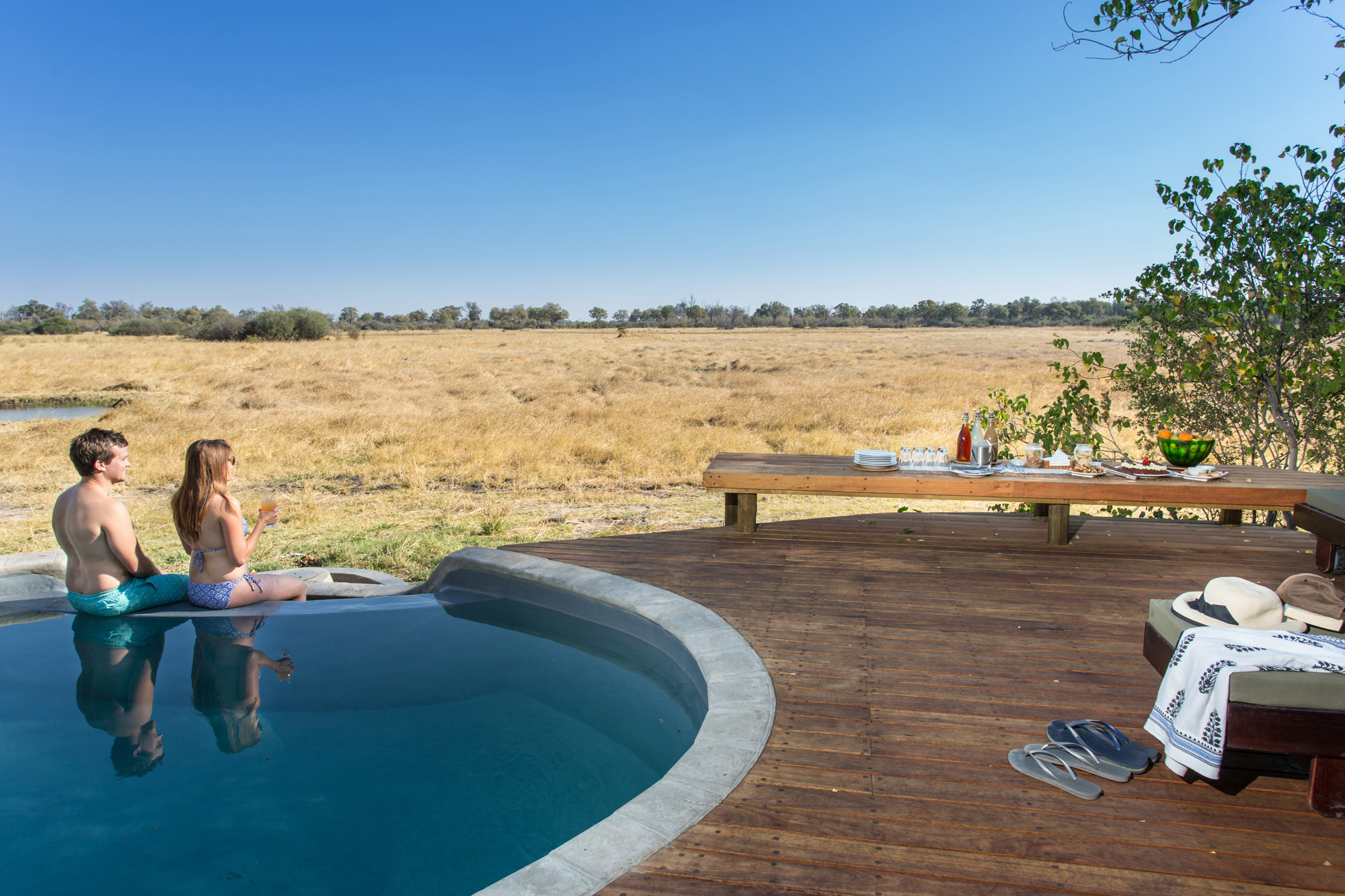 Plunge pool
Africa is a sun-drenched country where summer temperatures often reach the high thirties and low forty-degrees Celsius. After a morning safari, counting the passing clouds while floating in a pool or resting on a sun bed is nothing short of sublime.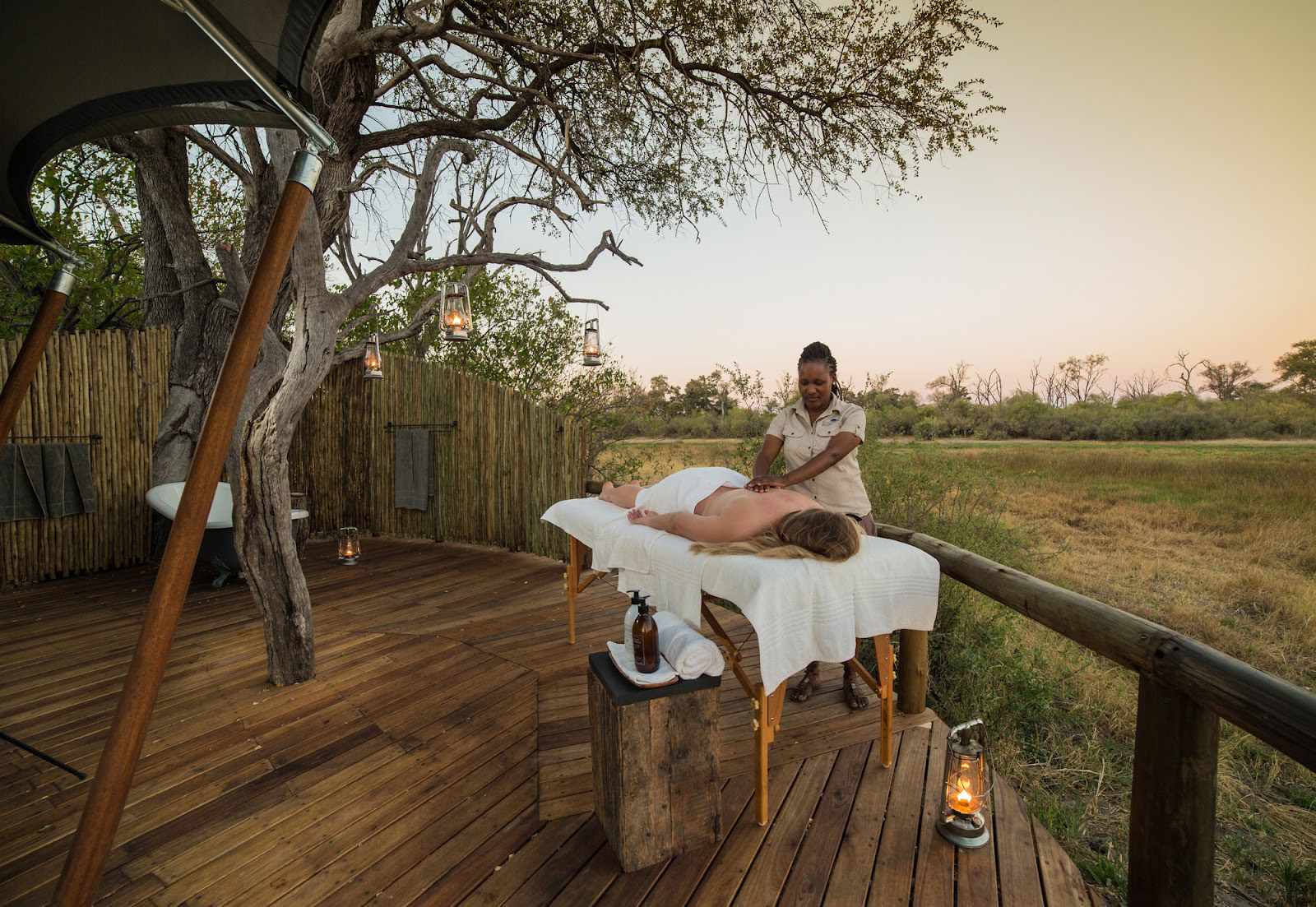 Spa therapist
Melt into the sounds and heat of the bush as a qualified therapist conducts a relaxing facial or a massage in the comfort of your guest room.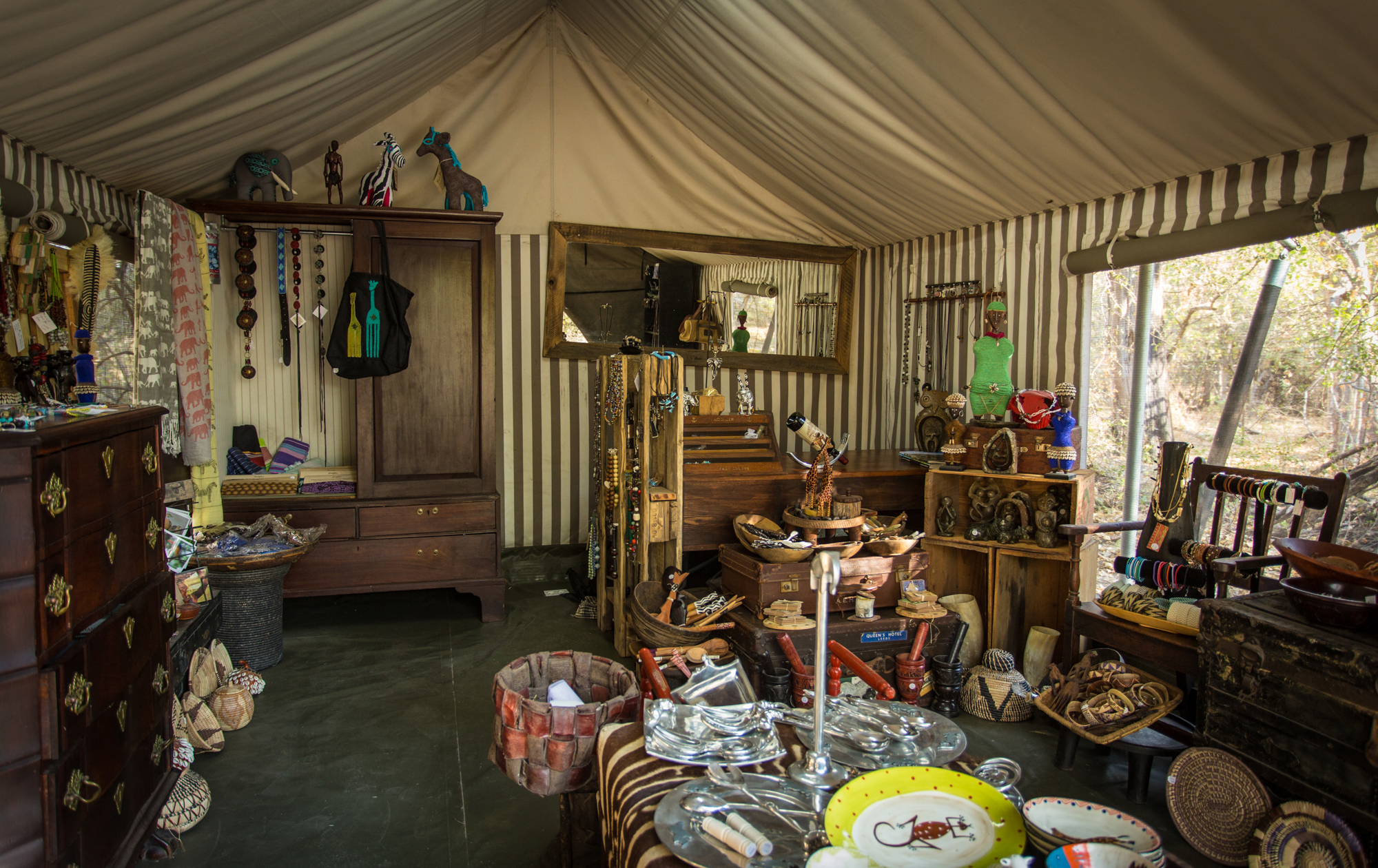 Curio shop
Take a piece of Africa home to your friends, colleagues and others close to your heart. We have a collection of handcrafted mementoes that pay tribute to this one of a kind place.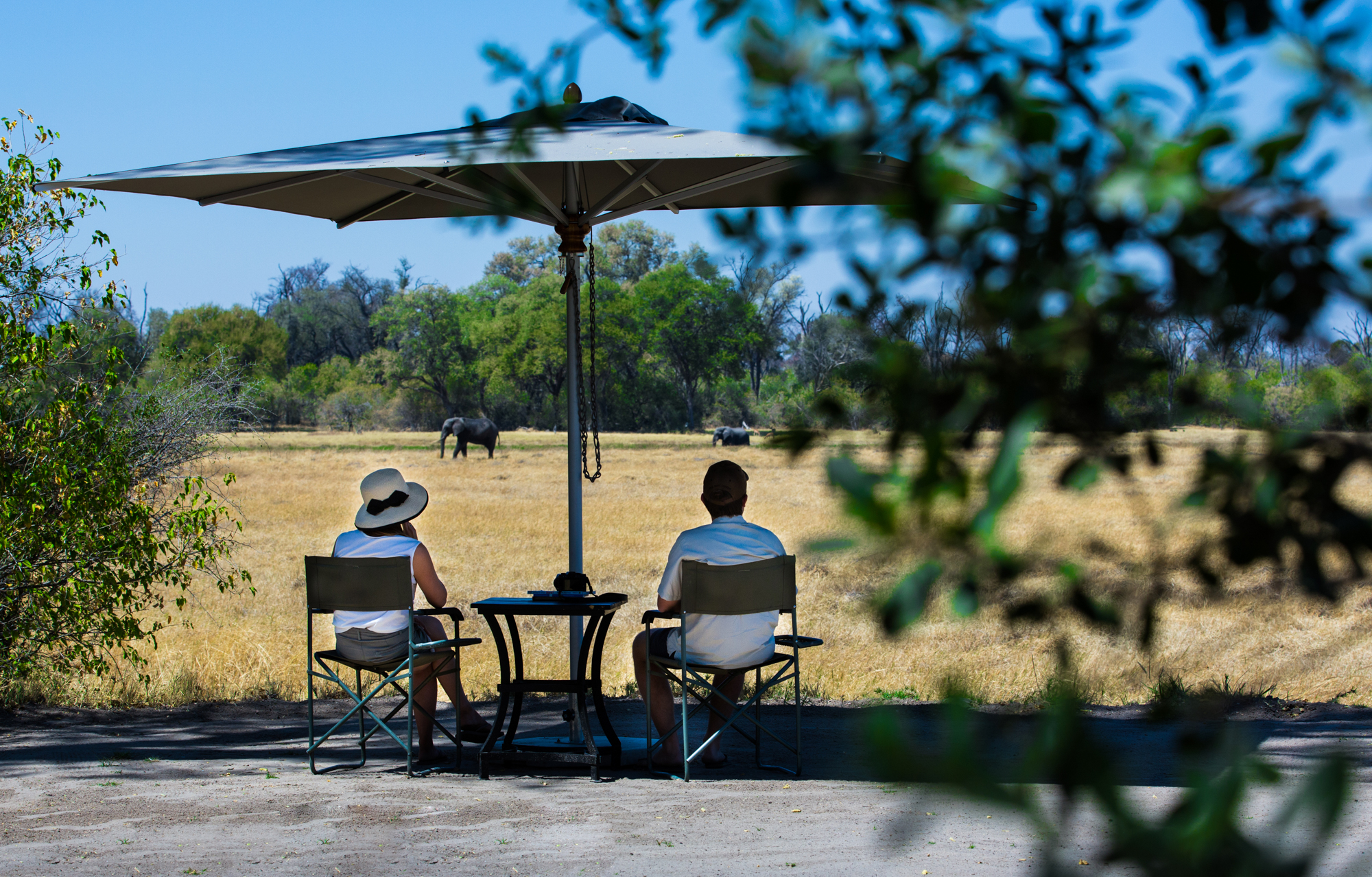 Dedicated Wi-Fi zone
A holiday in Africa is the perfect place in which to disconnect from the 'net and connect with friends and nature. We deliberately don't have Wi-Fi access throughout the camp, but we do have designated Wi-Fi areas if you do need access to the web.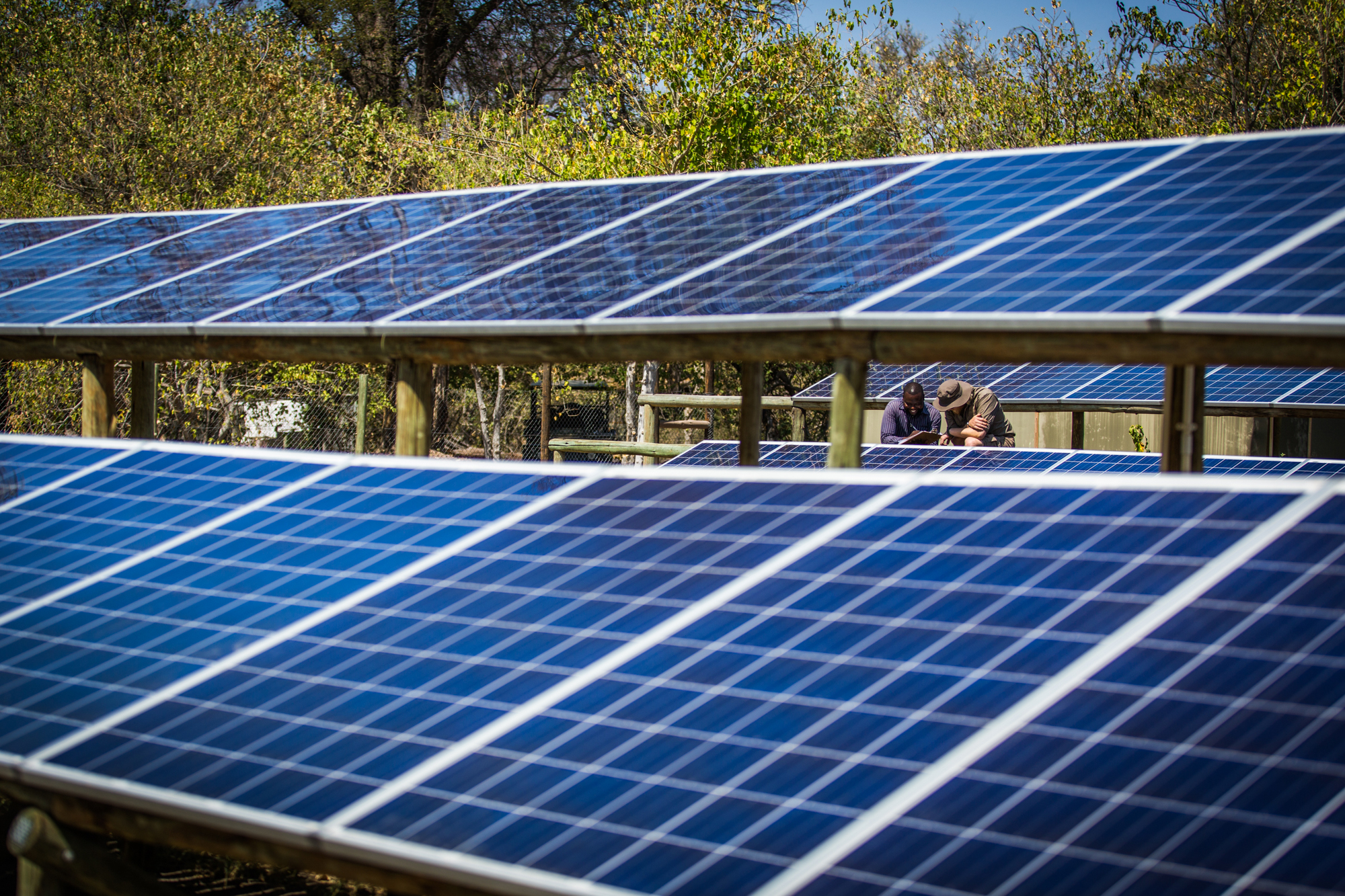 Solar energy
We harvest the sun's energy via solar panels, that store electricity in a battery bank. Our hot water supply is generated by a state of the art Thermodynamic Solar Energy system, which ensures that the camps have hot water, no matter the weather.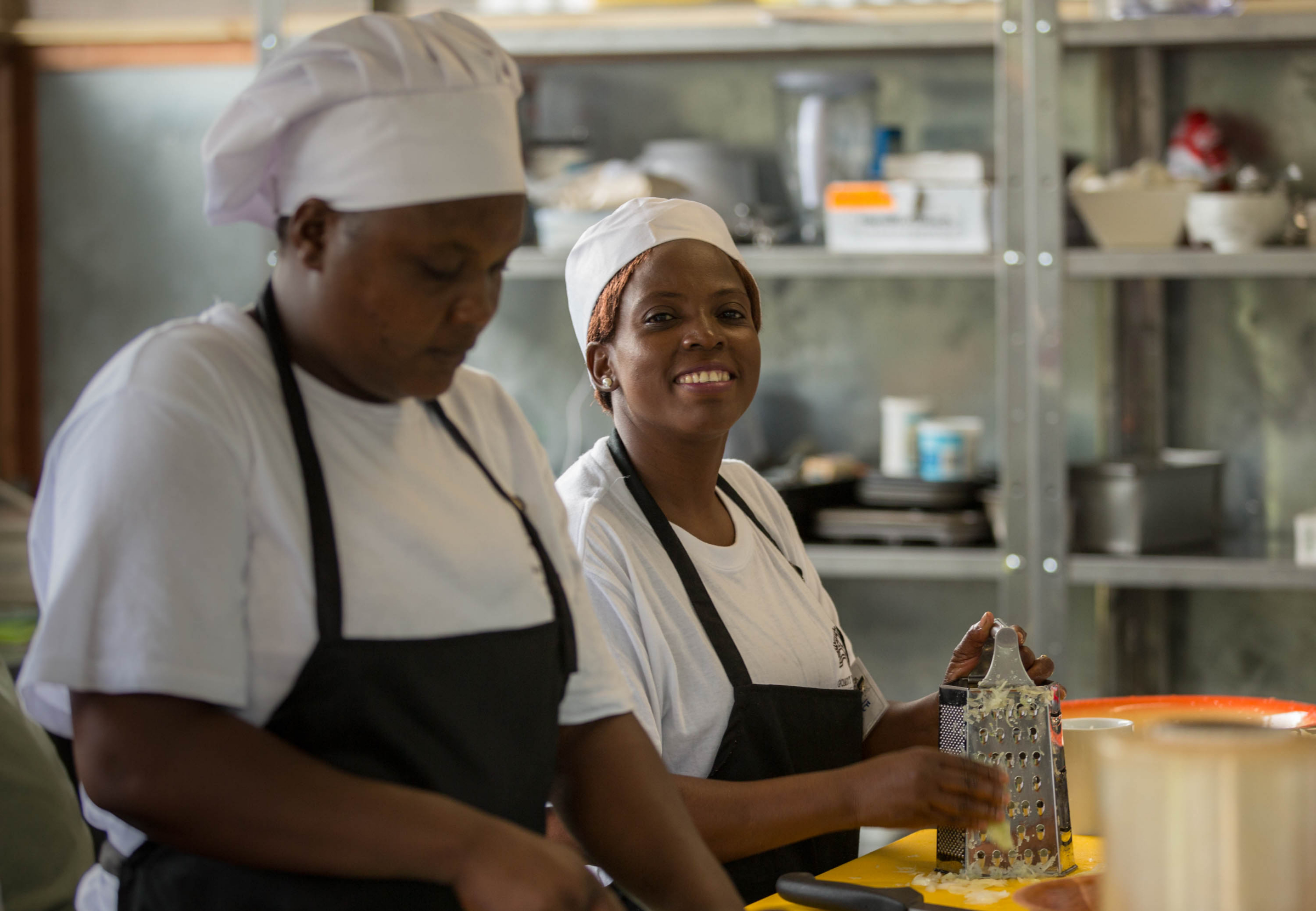 Eco-friendly kitchen and food storage
To keep our eco-footprint light, we use energy-efficient fridges in our kitchens, which we turn off at night. We also use coal cold rooms and cellars to store heat-sensitive items.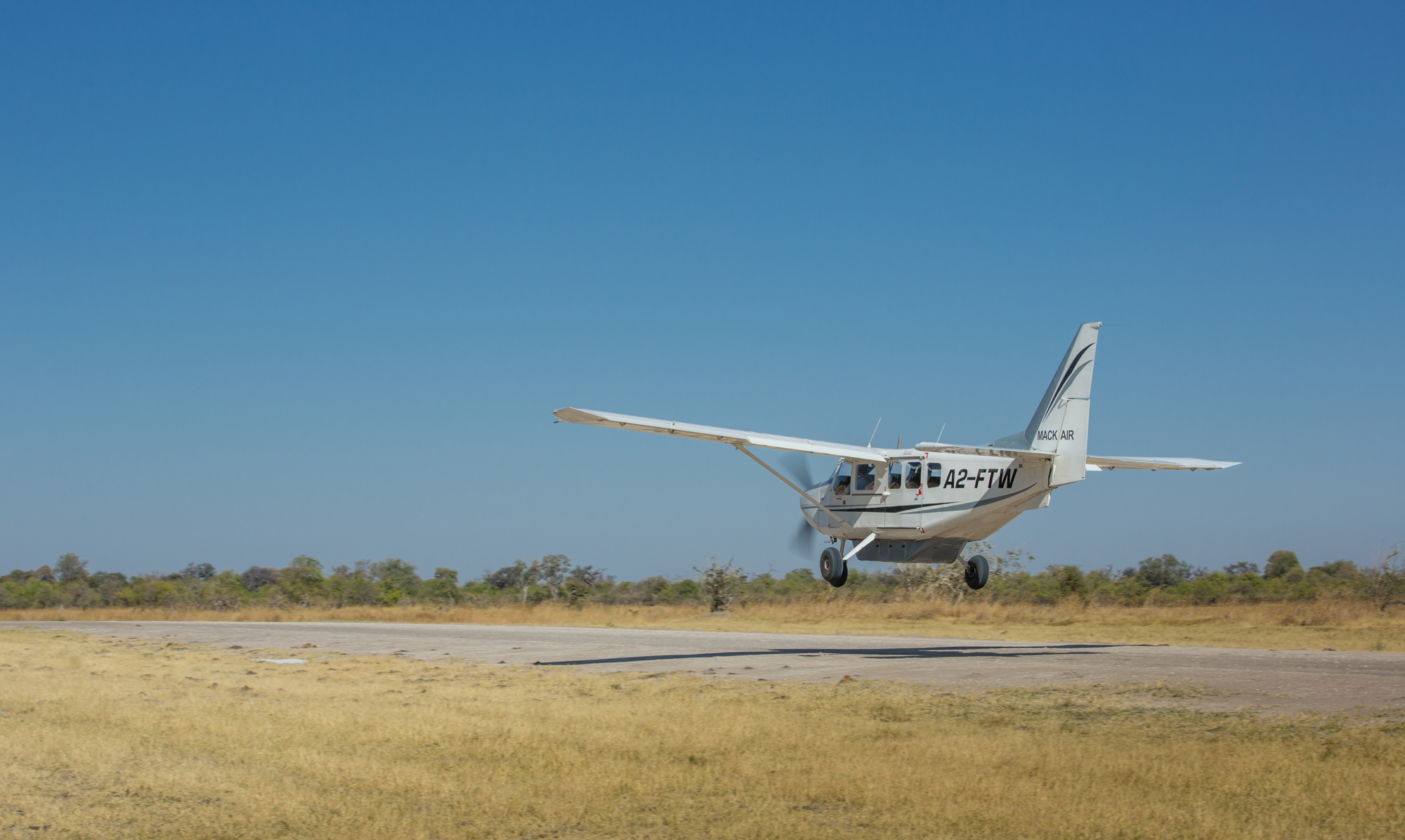 Airstrip access
The camp is only a short game drive away from the nearest airstrip, providing game viewing opportunities en route to and from the camp.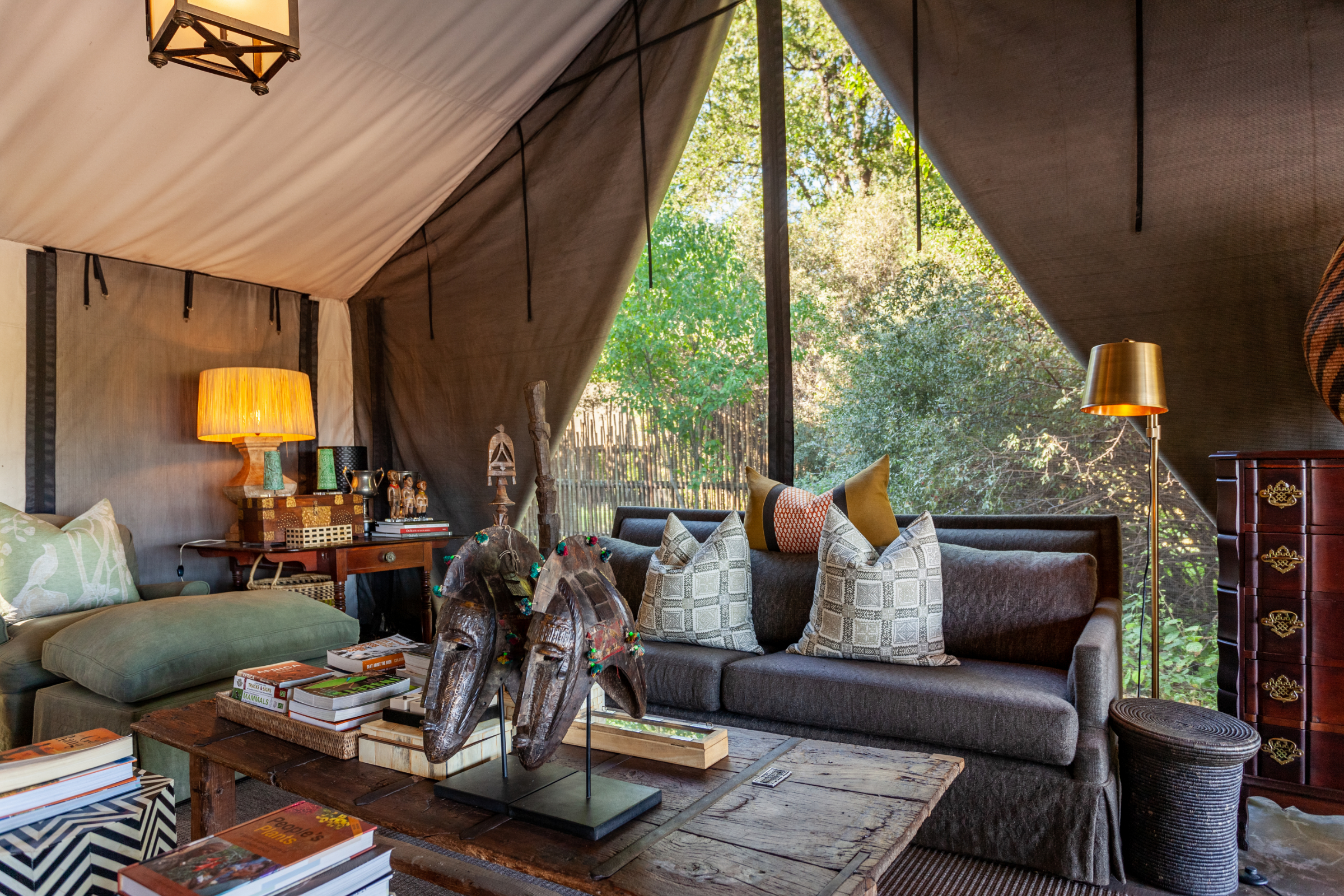 The library
The regions in which we operate are alive with history and local knowledge. In our library, you will find books about popular myths, legends and facts about the local land, the people, plants, animals, insects and more (plus the odd holiday read).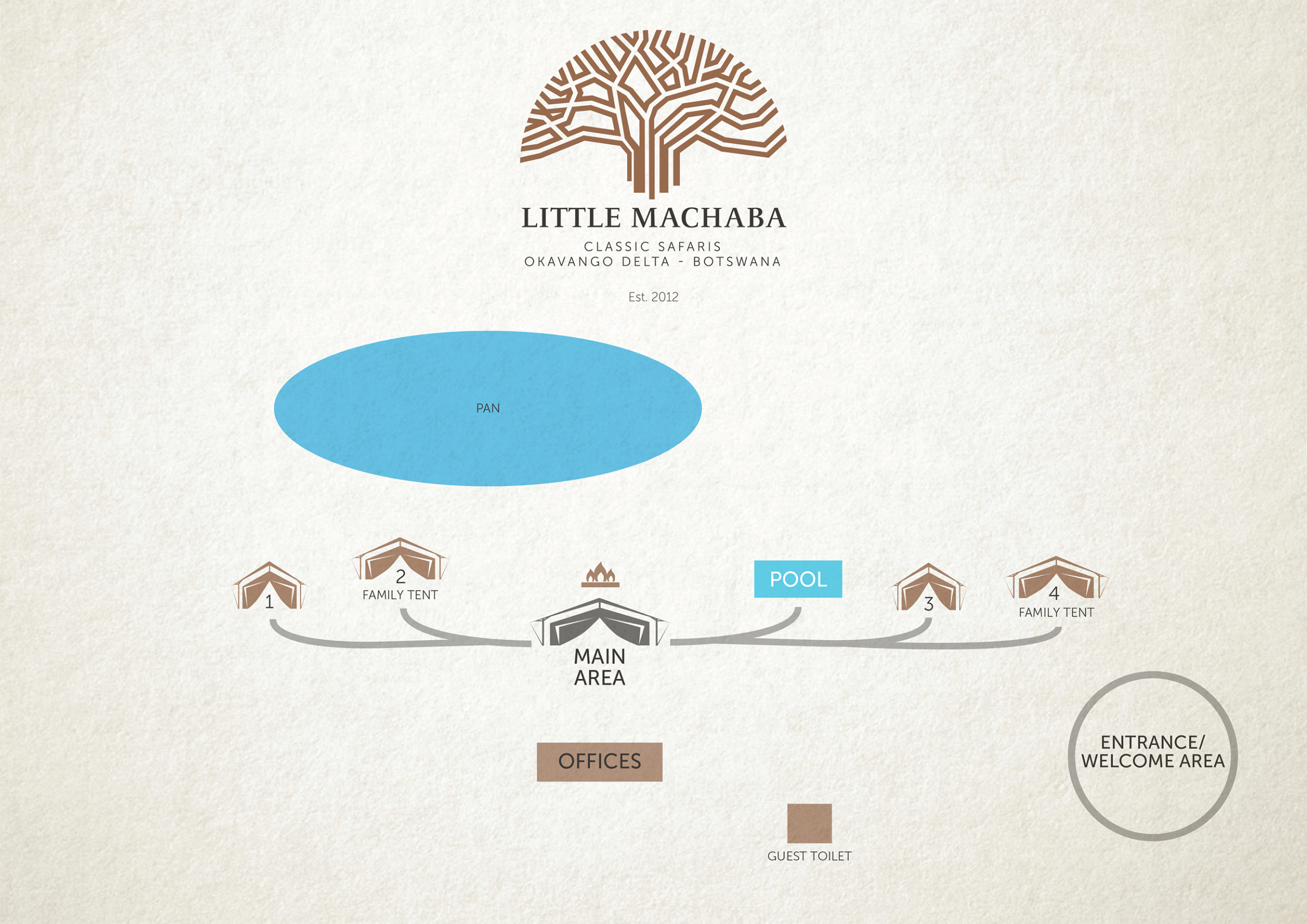 Tailored Safari Packages
Inspired by our knowledge and first-hand experience of Botswana and Zimbabwe, we have crafted a series of packages to provide textured and authentic African safaris.