Community and Conservation
Africa is a continent rich in beauty and human potential. As an organisation that benefits from Botswana and Zimbabwe's hospitality and natural splendour, we give back to local communities as a way of showing our deep gratitude and thanks.
Together with you, we can provide meaningful support to the communities and areas in which we operate.
We are privileged to be able to share the pristine beauty and warmth of Africa with visitors from all over the world. As such, we channel a percentage of the monies we earn from our safaris to conservation and community projects in the areas we operate in.
Our Approach
The pillars of our engagement
We develop our conservation and community engagements around three core pillars.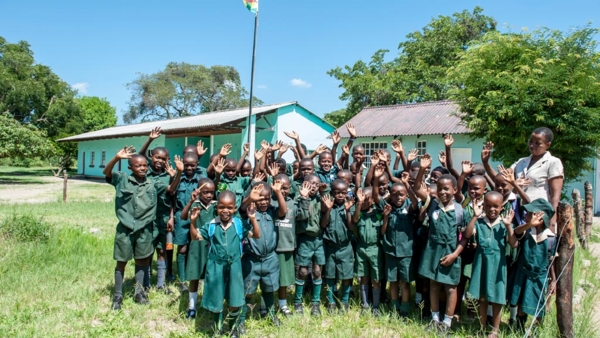 Education and empowerment
We are committed to uplifting local communities utilising education and empowerment as evident in our involvement with various education programmes and schools like Gonneye Sethlare Pre-School, Hwange Main Camp Primary School and Mabale Primary, among others.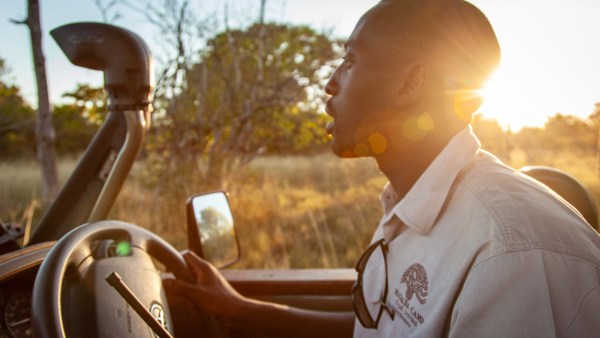 Protect and conserve
We work together with local stakeholders and communities to protect and conserve the fragile and highly precious ecosystems in southern Africa. This includes fostering a culture of human-wildlife coexistence through educational programmes and talks. In addition to providing support to anti-poaching patrols in the NG32 zone.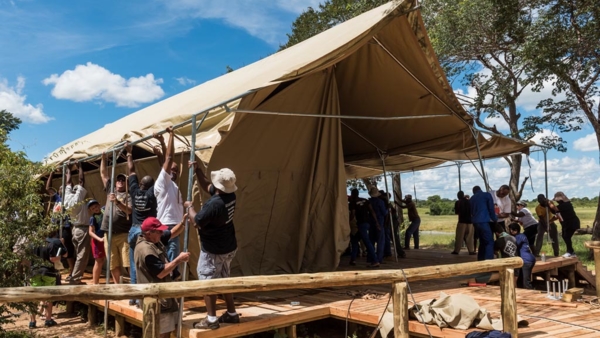 Community and infrastructure
We identify the community and infrastructure needs in the countries in which we operate and create ways in which to fulfil them, this ranges from providing water to vulnerable communities to establishing sustainable vegetable gardens to the erection of animal-proof fencing.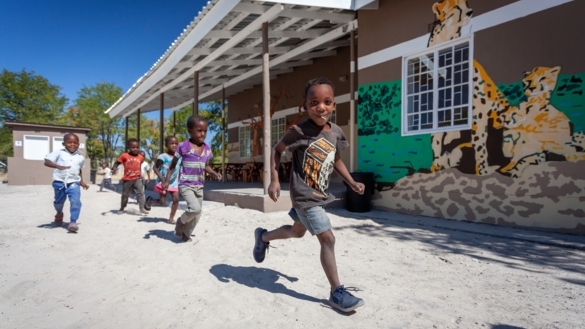 Gonnye Sethlare pre-schools
We completed construction of our first Gonnye Sethlare pre-school in Ditshipi in the Okavango Delta in May 2019. The school is the only educational centre in the village and it caters for 36 children. We have plans to build further Gonnye Sethlare pre-schools across the regions we operate in.
Botswana Youth Development
We provide invaluable work experience to promising young local men and women. It is our policy to employ 2 university business graduate students to equip them with the necessary experience to become lodge managers. We also fill 2 intern positions each year and ensure that 10% of our permanent staff members are women under the age of 25.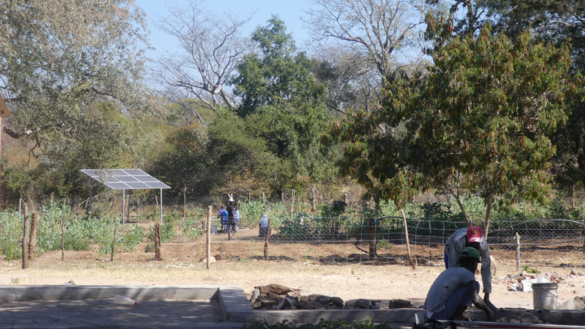 Destitute Housing
Shelter is essential, particularly when living in the hot conditions of Botswana. Machaba Safaris has completed the construction of two houses for destitute families in the Chobe and Maun regions. It is our intention to continue building houses for destitute families in the areas we operate in.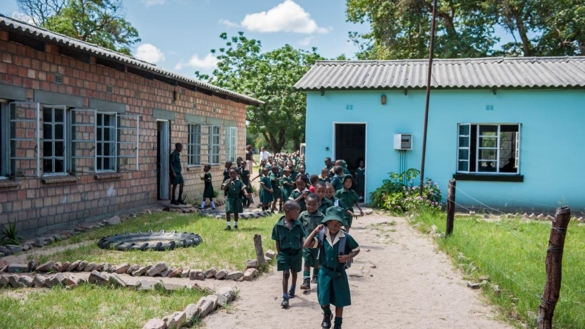 Zimbabwe Education
We give ongoing support to the Main Camp Primary school, which lies in a remote village bordering Hwange National Park. We help the school by providing teacher support to educators who are not on the government payroll in addition to providing facilities, textbooks and more. We also secured a solar-powered computer lab and have plans to grow an income-generating empowerment garden.
How you can help
It is easier than you may think
What many of us take for granted is often a luxury for the communities in which we work. All support is appreciated: you can volunteer your time, you can sponsor a teacher salary or a student's fees or you can make a cash donation while visiting one of the sites while on safari.
Just by going on safari you are contributing to these remarkable causes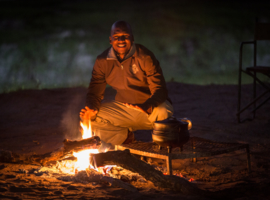 Giving back to the environment and people in our destinations has always been a core focus for us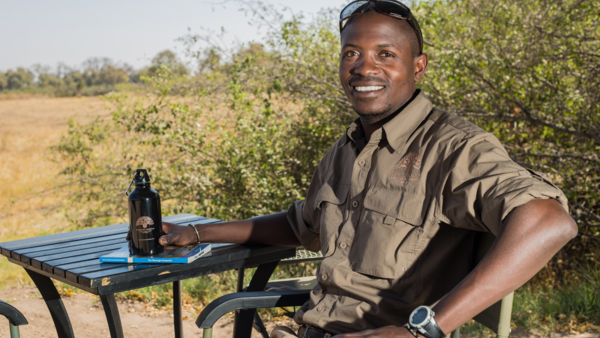 Looking forward
Our commitment to conservation and community efforts is not short-lived. As long as Machaba Safaris is operational we will continue to roll up our sleeves and provide meaningful support to the communities and areas we operate in.
As we expand our safari footprint into new areas we are excited to build new relationships with communities and lend our help to protecting what is precious to us all.