Our authentic safari destinations
Operating in Botswana and Zimbabwe, we have concessions in some of the most iconic safari destinations in Africa.
Explore our Unique Destinations
Our Offering at a Glance
Machaba Safaris operates in Botswana and Zimbabwe with locations in prime safari destinations including the Okavango Delta, Chobe National Park, Mana Pools National Park and Hwange National Park.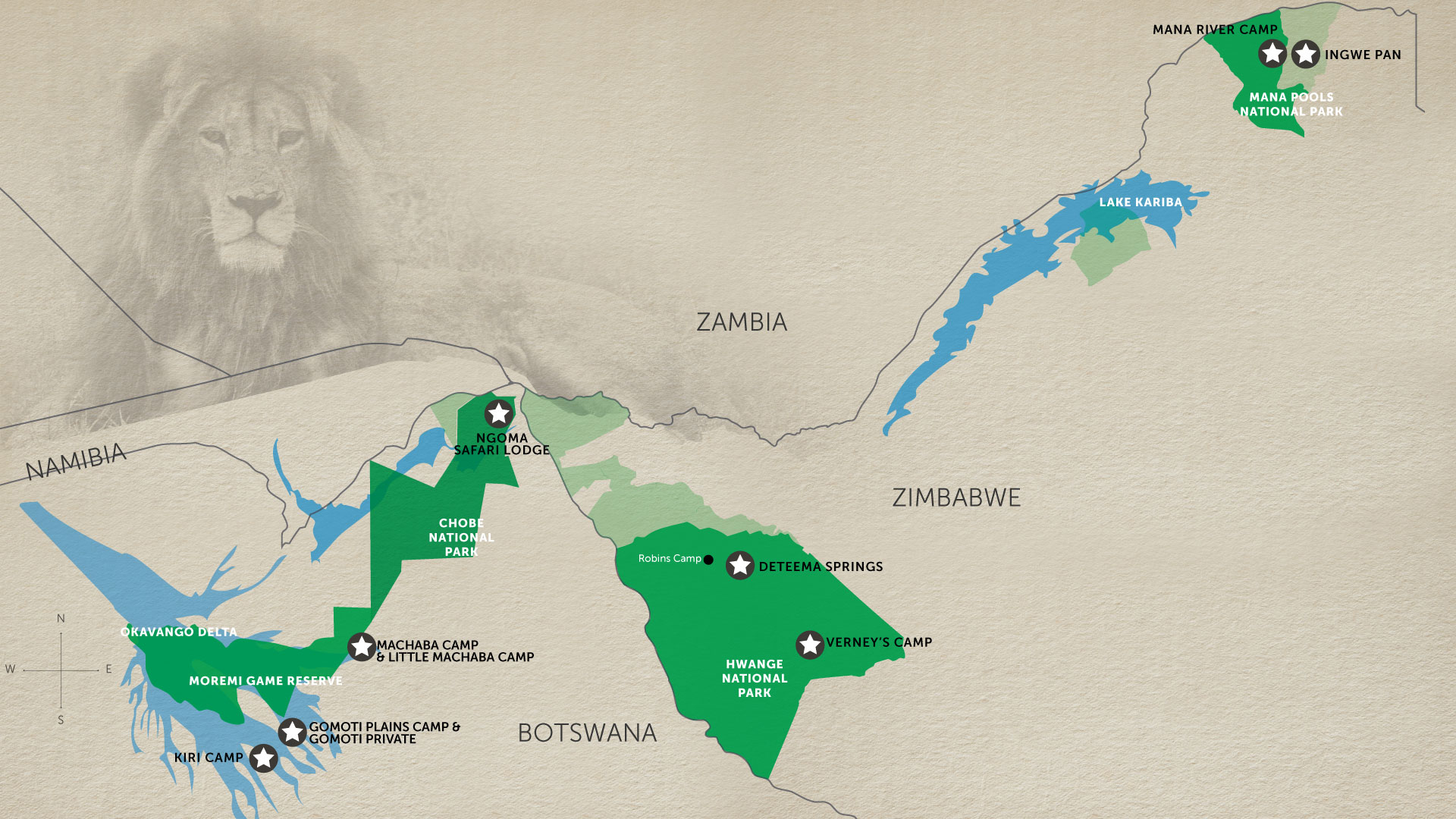 Botswana
A land that will enrich you and steal your heart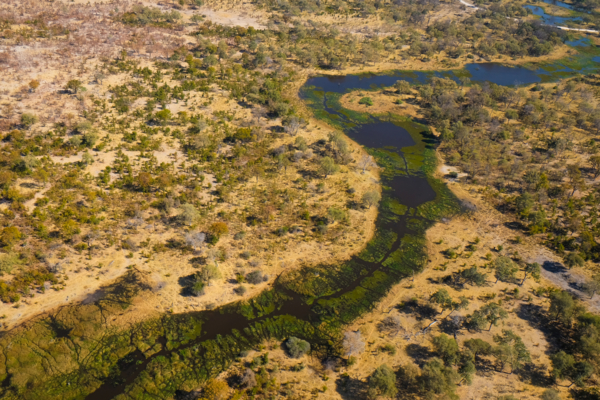 Okavango Delta
A tapestry of seasonal waterways, the Okavango Delta is home to more than 2 000 plant, 450 bird, 65 fish and over 200 000 large mammal species. Explore this pristine wilderness area in an open-air game vehicle, a mokoro canoe or by foot on a walking safari.
It is a UNESCO World Heritage Site.
There are over 150 000 islands in the Delta.
The Delta shrinks and grows up to three times in size.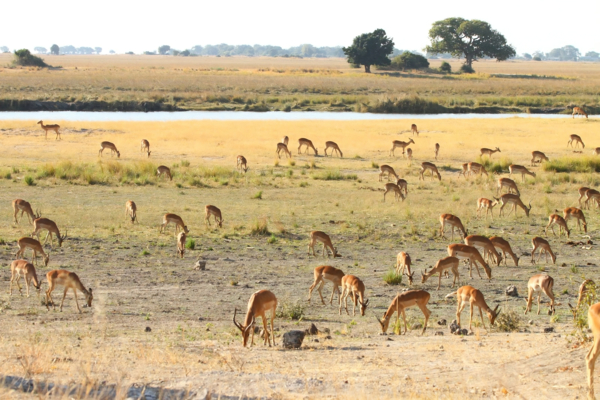 Chobe National Park
Chobe lies in the northeast region of Botswana where the Chobe River forms the border with Zimbabwe, Namibia and Zambia. Chobe is classic big game country where great herds of buffalo and elephants roam.
Famed for its wandering leopards
One park. Four distinctly different biomes
One of the greatest concentrations of elephants in Africa
Zimbabwe
The birthplace of the southern African safari trade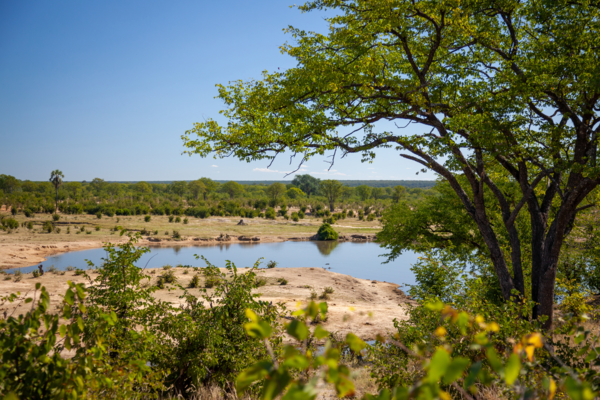 Hwange National Park
Home to over 40 000 elephants, all the big cats and more than 400 species of birds, Hwange National Park offers one of Africa's top safari experiences.
Has all five of Africa's Big Five species.
Is home to elephant "super herds".
One of the largest national parks in Africa.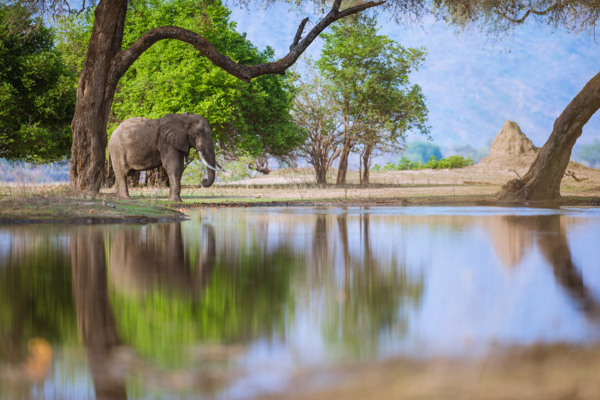 Mana Pools National Park
Mana Pools is blessed with a rare combination of topography, rainfall and vegetation that gives rise to some of the best game viewing imaginable. It's known for its big herds of elephant, buffalo, endangered wild dogs, lions and the more shy leopards, cheetahs and spotted hyenas.
Awarded UNESCO Biosphere Reserve status
One of the highest concentrations of wild dogs in Africa
Exceptional walking and canoeing safari opportunities