The Machaba Way
Untouched locations, experienced guides and authentic safari camp style.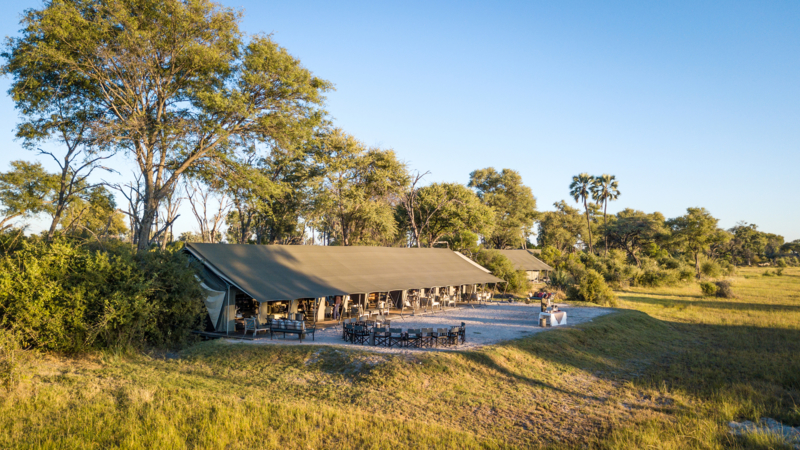 Remote camps, iconic regions.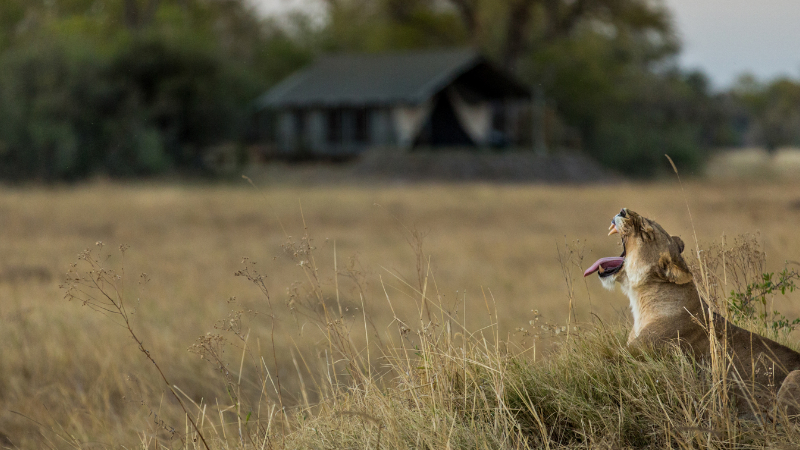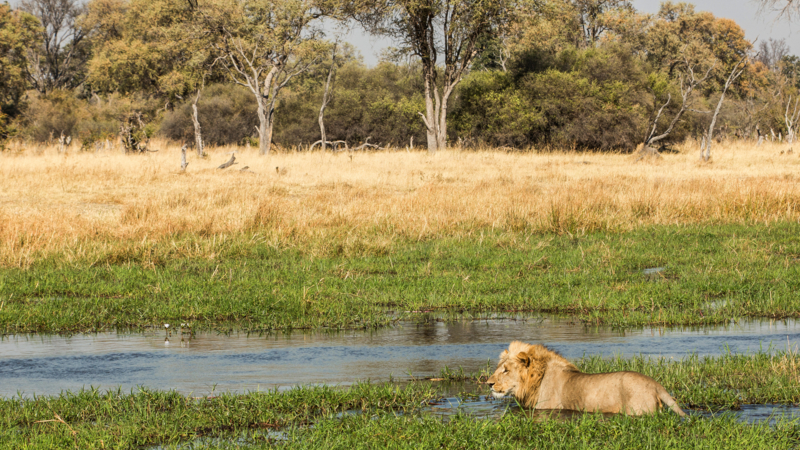 Something to experience at any time of the year.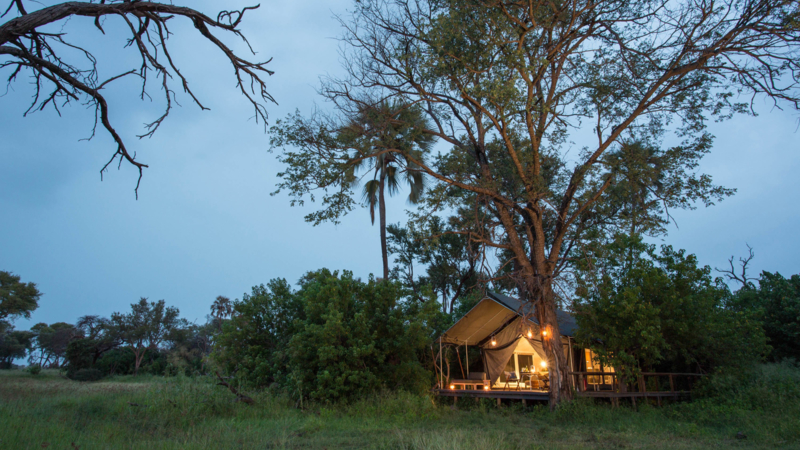 A private experience, more intimate with nature.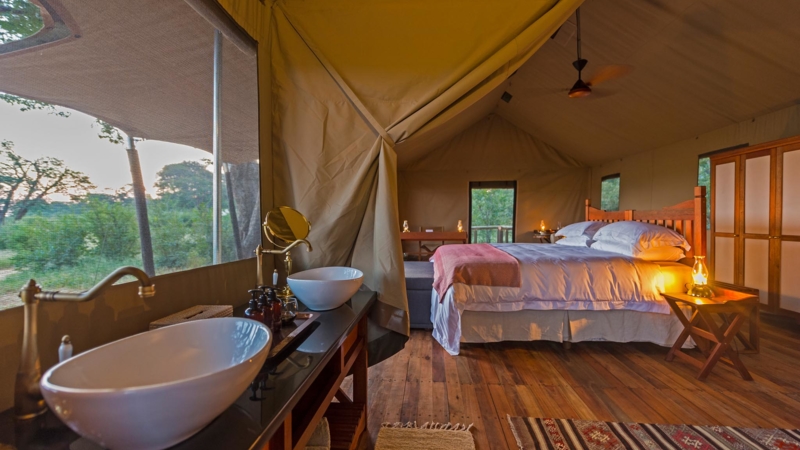 Complete comfort in the heart of the wild.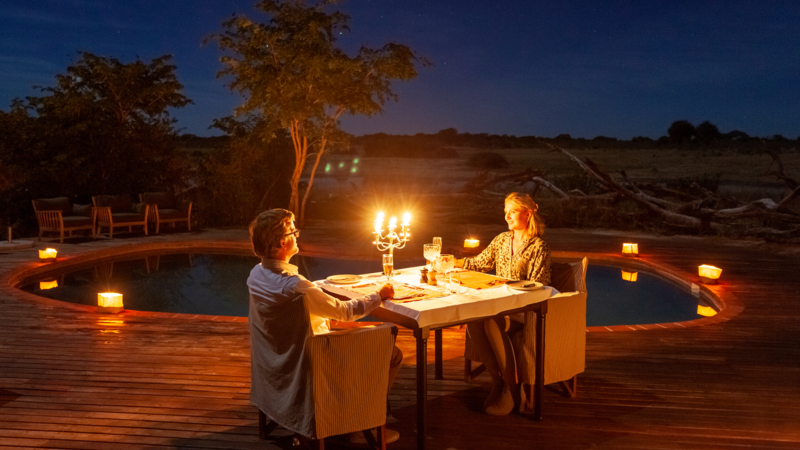 Gourmet-inspired bush dining.
A team who love what they do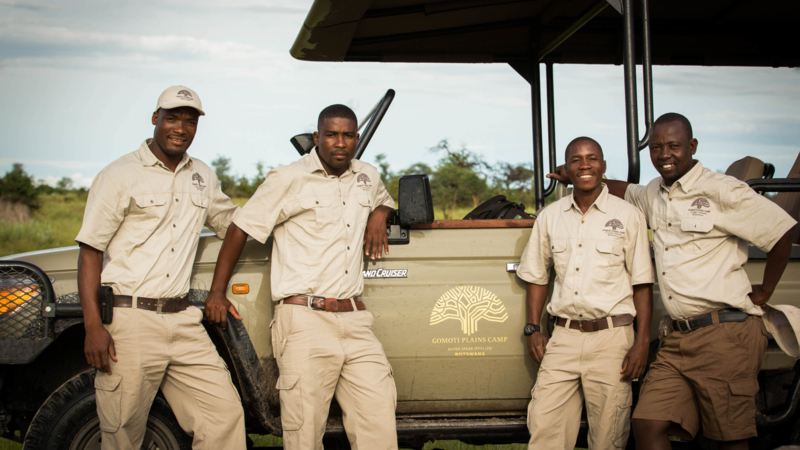 Experienced and knowledgeable guides.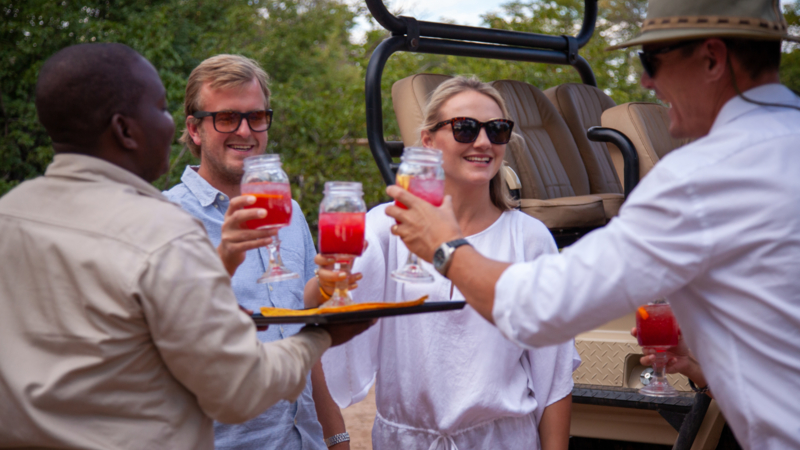 Personal attention and service.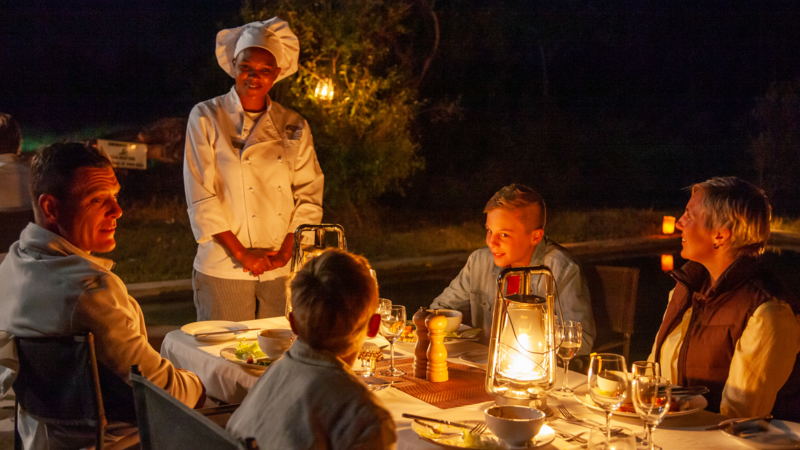 A feeling of family and warmth.
True to the planet and her people
Machaba is the Setswana name for the Sycamore Fig tree whose fruit attracts animals from afar. At Machaba Safaris we know that it's not only the tree and her animals that need our protection, which is why we lend our support to the fragile local communities whose people have lived in these remote regions for centuries. It is also why Machaba Safaris attracts like-minded explorers from all over the globe to share in the joy that ethical eco tourism has to offer.
A Machaba Safari
Enjoy Africa's unspoiled natural beauty through captivating wildlife encounters.
Our Popular Activities
From bird watching to taking an untamed walking safari under the care of a highly trained guide, there is always something to see and do.
Our Offering at a Glance
Machaba Safaris operates in Botswana and Zimbabwe with locations in prime safari destinations including the Okavango Delta, Chobe National Park, Mana Pools National Park and Hwange National Park. While each site has its own specific charm, the Machaba standard of excellence is consistent.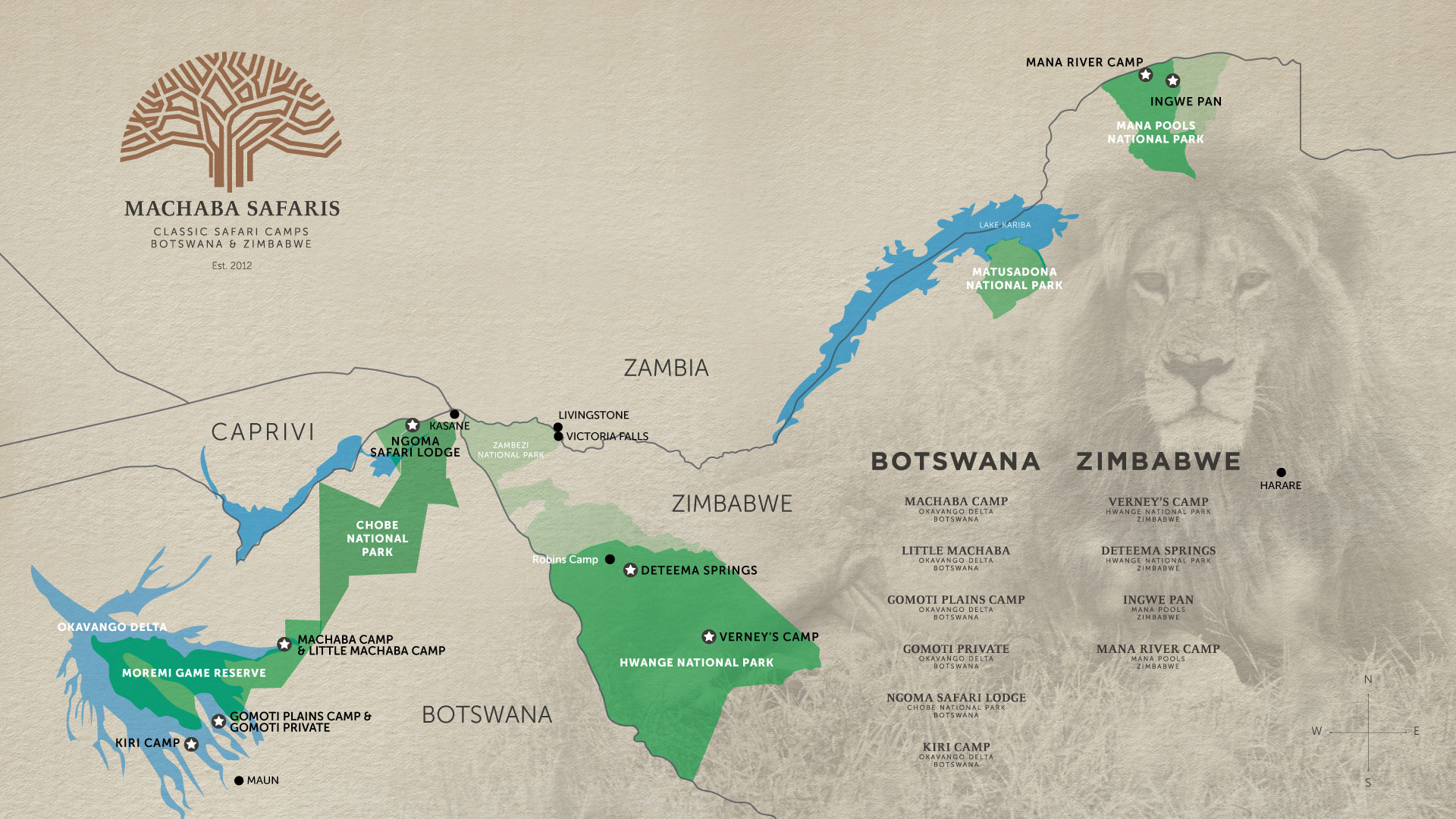 Our Magnificent Destinations
Operating in Botswana and Zimbabwe, we have concessions in some of the most iconic safari destinations in Africa.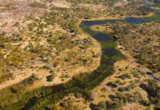 Okavango Delta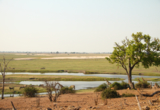 Chobe National Park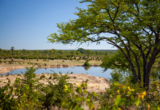 Hwange National Park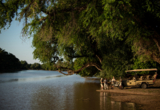 Mana Pools National Park
Testimonials
This was our family's first trip to Africa and the journey kicked off at Machaba and we couldn't be more thankful for that. Our guide Moss, affectionately know by our family as "The Moss Man", is so good at his craft. We learned, we enjoyed, and he always came through with a unique spotting or experience.
We shared a beautiful family tent, on the ground, that had all the amenities you could think of - indoor and outdoor showers, a living room, lounge chairs on the patio, comfortable beds, and hot water bottles when you crawl in. The animal noises at night were heavenly.
Such a perfect setting for this magnificent trip. Attentive, wonderful staff, great accommodations, knowledgeable, fun safari guides! And we were lucky enough to get a bonus day when a flight was rescheduled! Everything was perfect!
The entire staff was so welcoming and kind, and we appreciated every one of them. Our tent was exceptionally comfortable, and the food and drinks were fantastic.
The accommodations were comfortable and well-stocked with everything I needed or may have needed. The staff went above and beyond the call to make my experience a pleasant and memorable one. In my dreams for an African vacation, I never imagined this. Can't wait to bring the whole family next time!
Our Camps and Lodges
In even the most remote of areas your every need is catered for.
0
Hectares under Conservation
Eco-friendly solar-powered camps.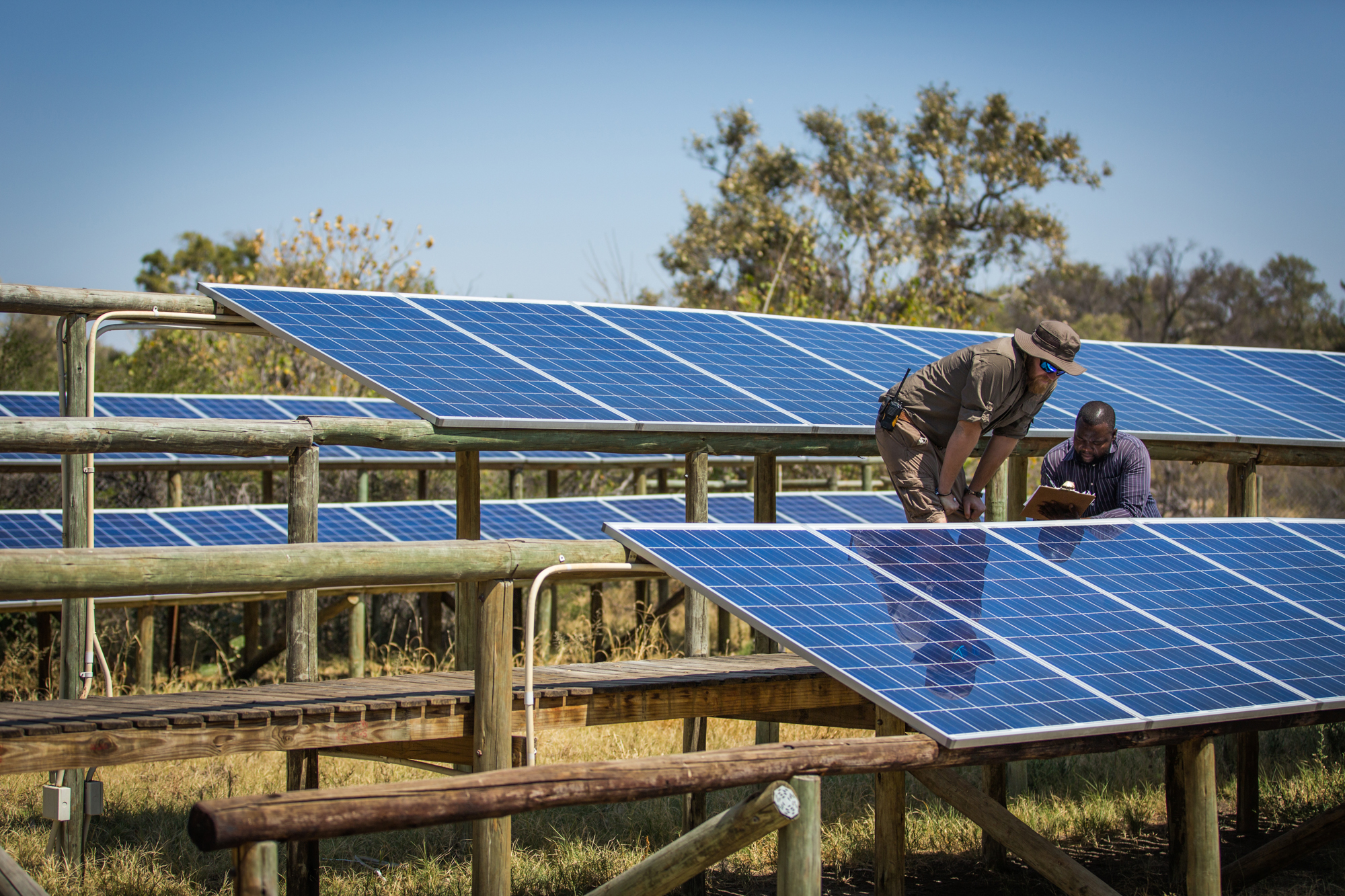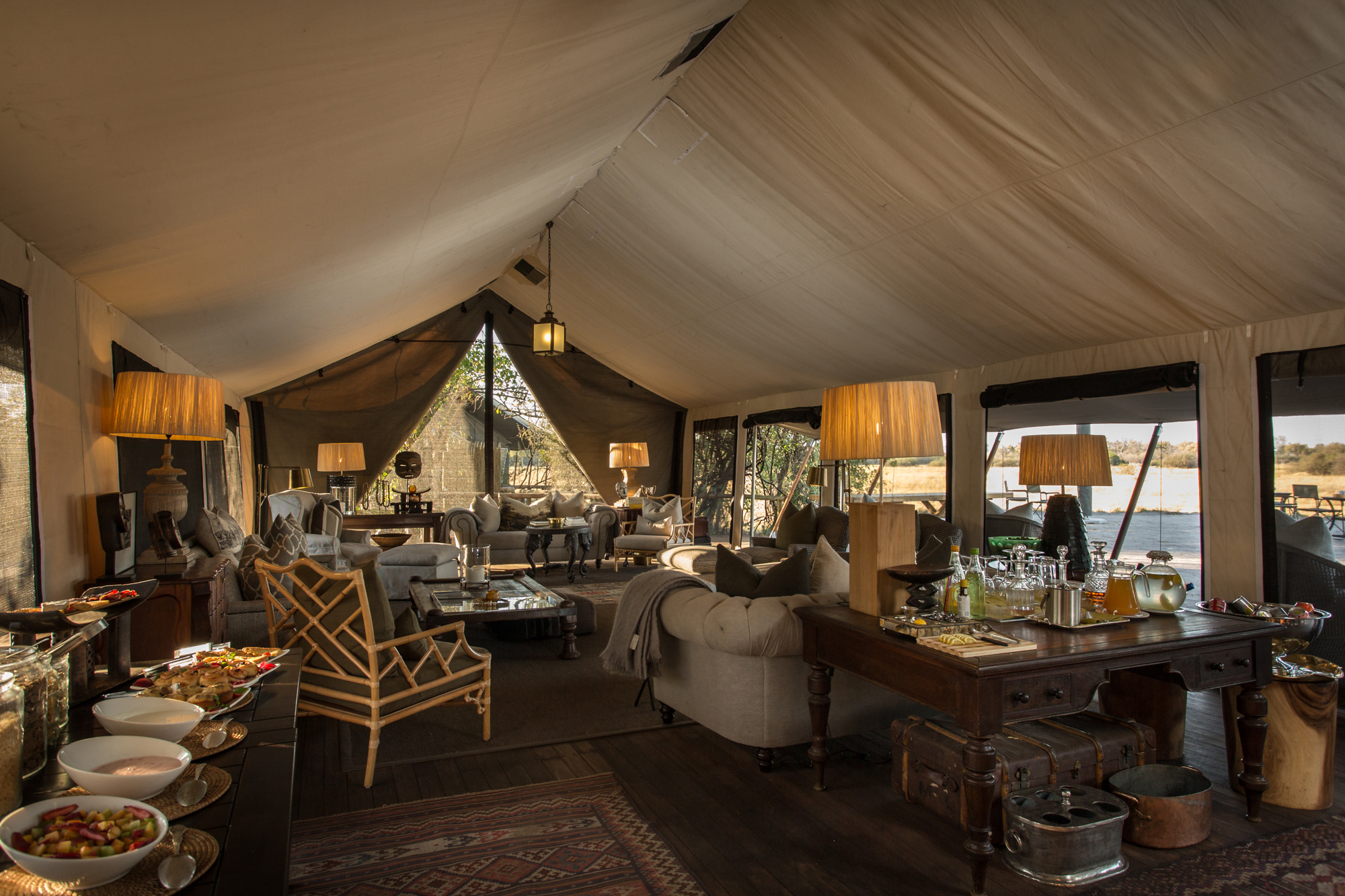 Authentic safari-style comfort.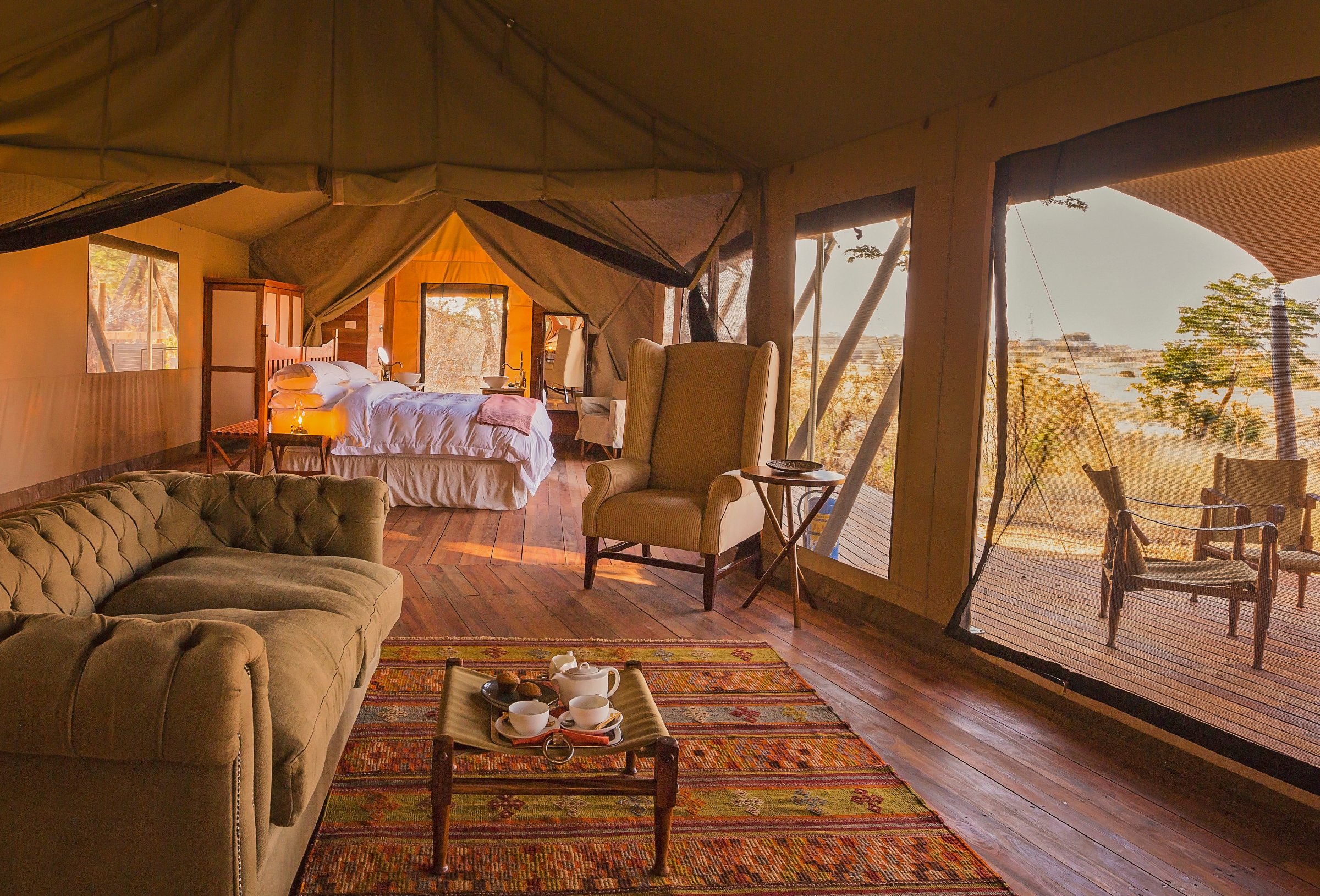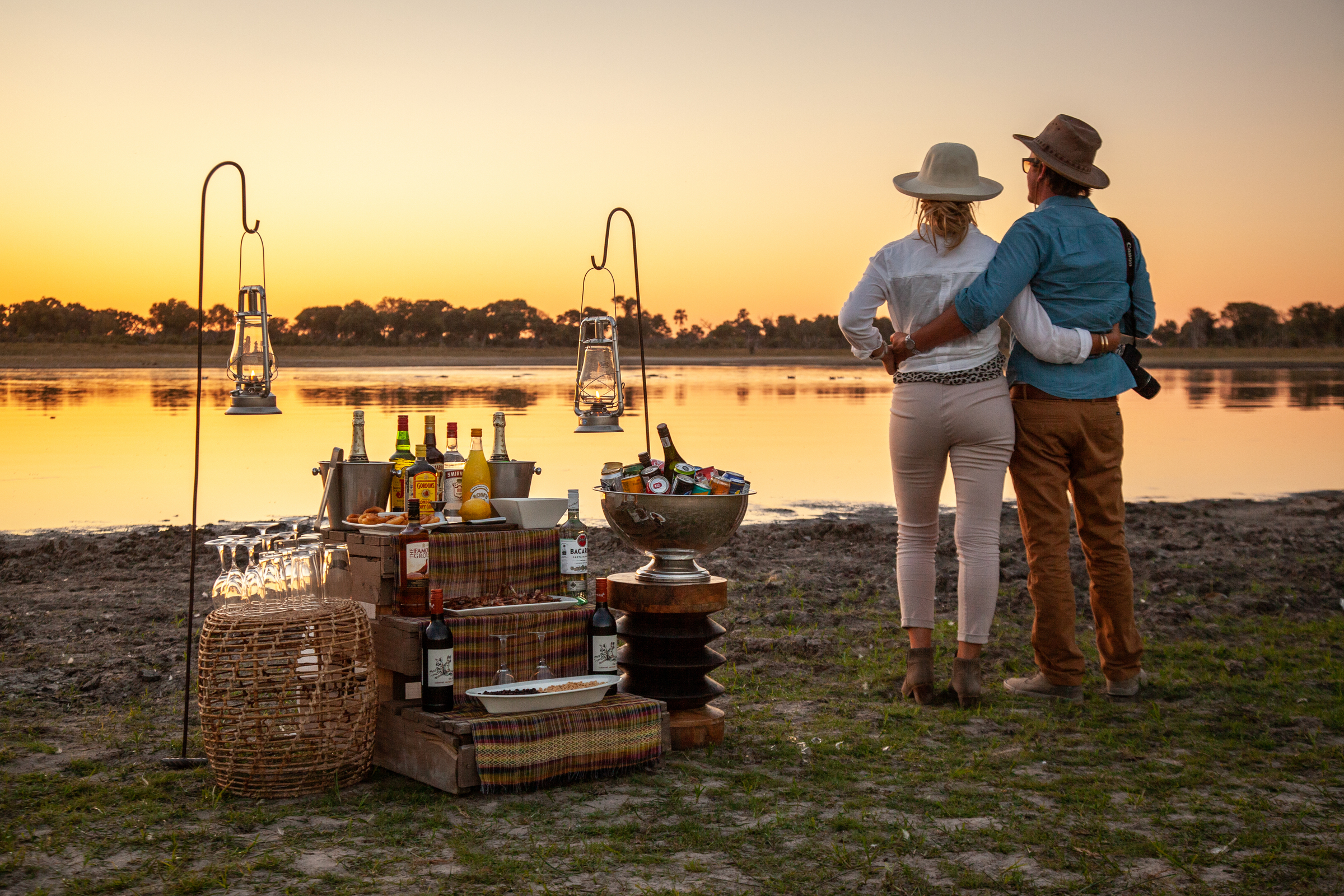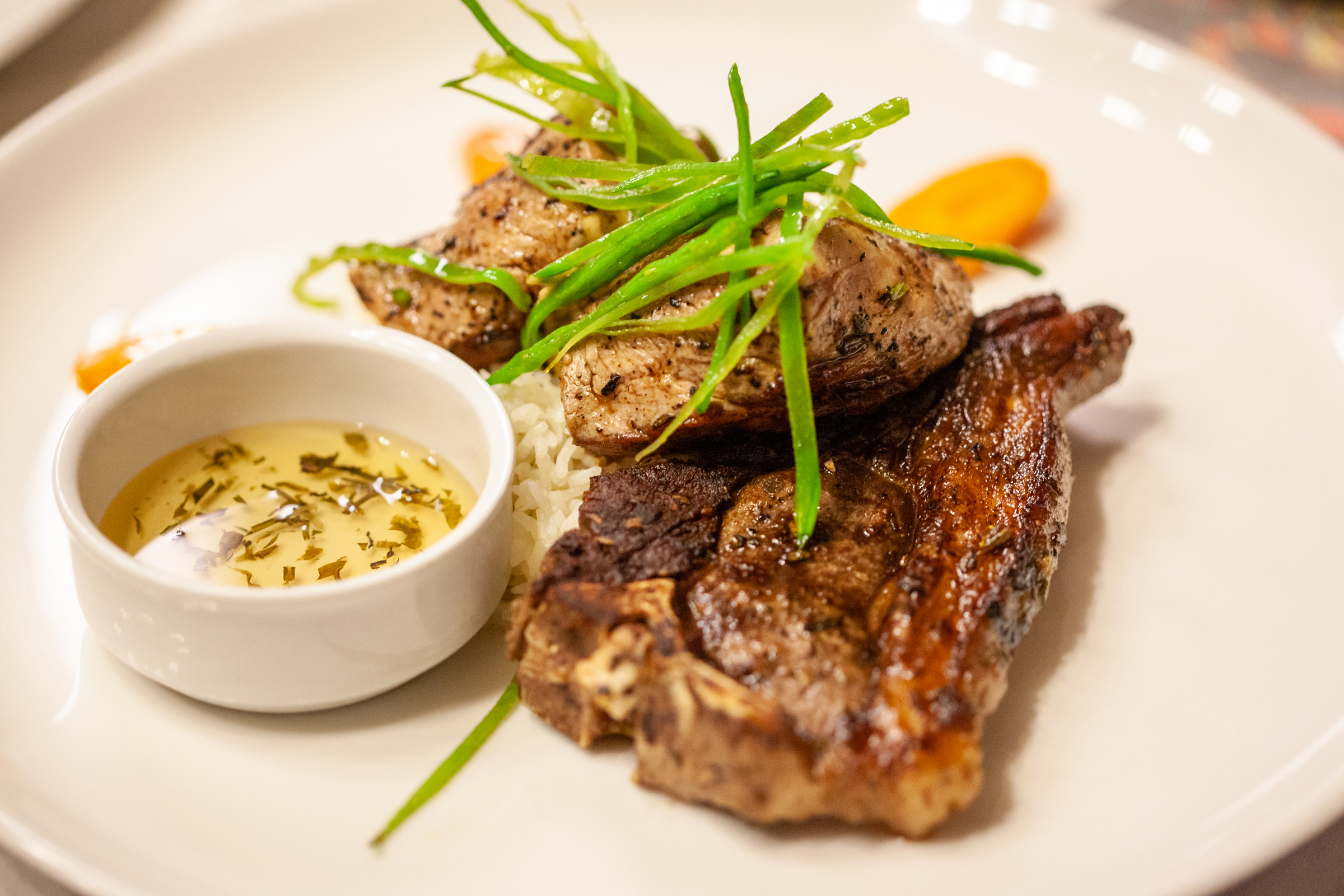 Exceptional food in the heart of the bush.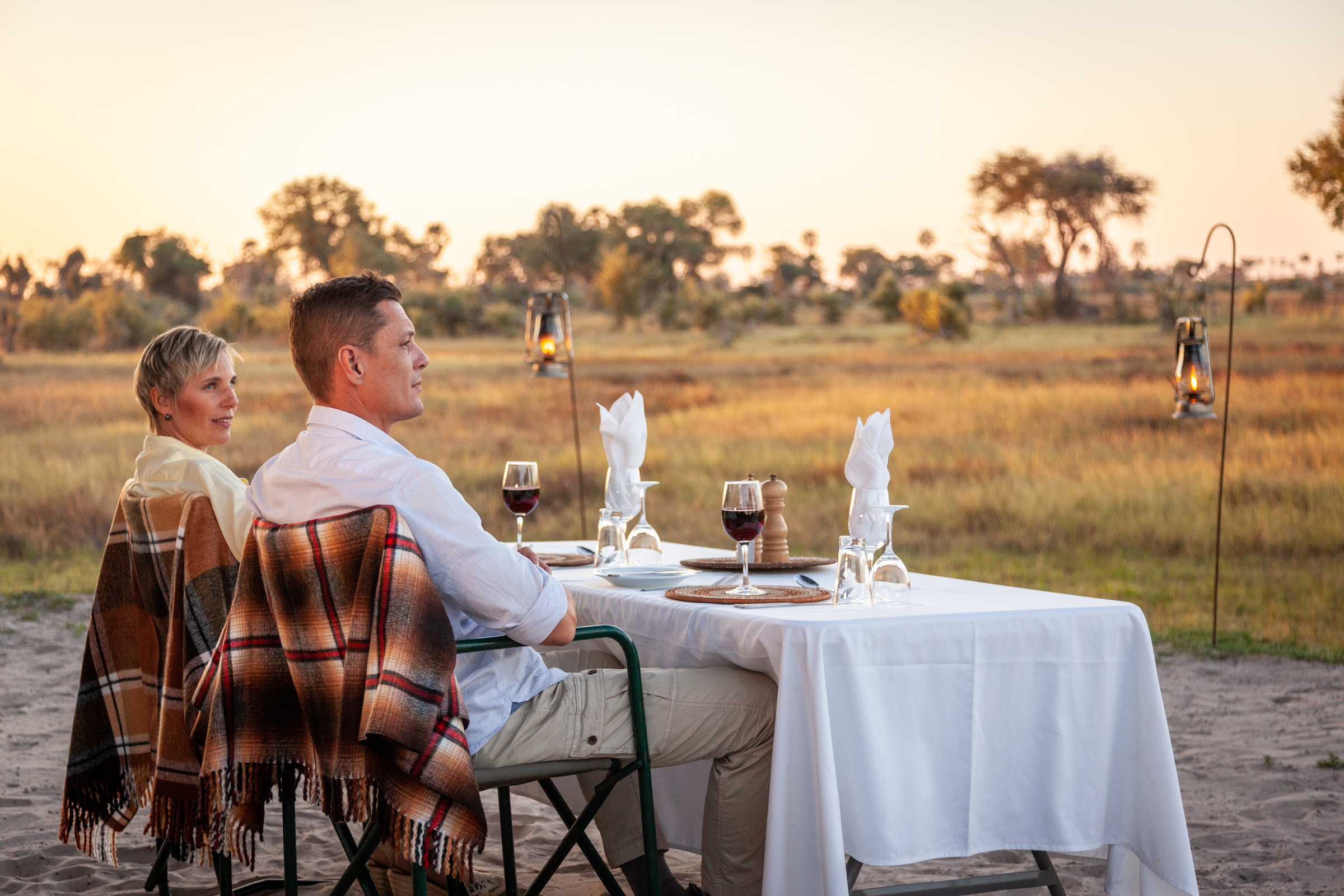 Stories from the Bush
Read our blog for updates from the bush and the latest sightings from our camps.
Tailored Safari Packages
Inspired by our knowledge and first-hand experience of Botswana and Zimbabwe, we have crafted a series of packages to provide textured and authentic African safaris.