Our camps and lodges
Machaba Safaris has 10 eco-luxury camps and lodges carefully placed across 2 countries. While each site has its own character and charm, they all share a high standard of genuine hospitality and deliver a rare blend of an authentic bush experience and the comforts of modern-day life.
Explore our unique Destinations
Machaba operates camps in Botswana and Zimbabwe with locations in prime safari destinations including the Okavango Delta, Chobe National Park and Hwanga National Park.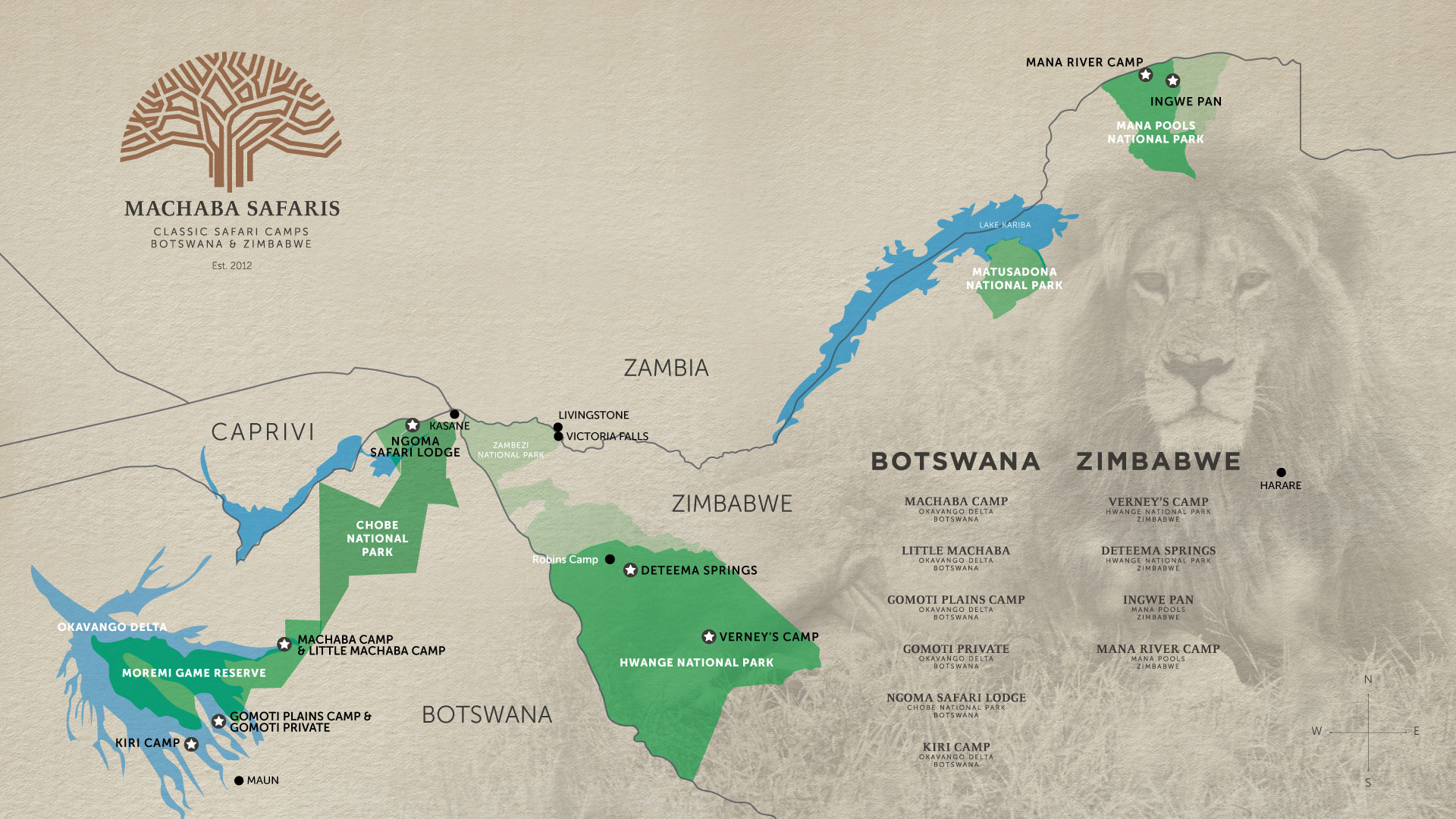 Botswana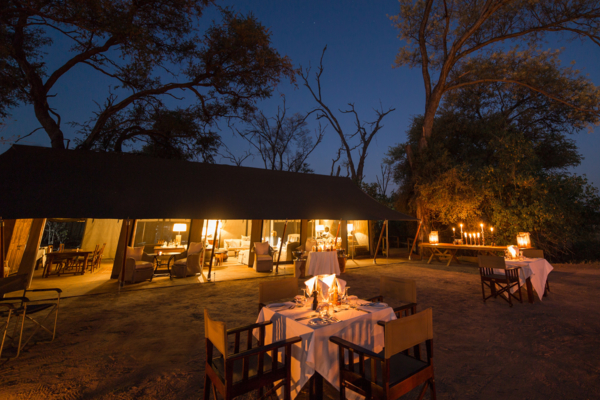 Little Machaba Camp
Private Safari Camp
A small camp that caters for a maximum of 8 guests, it offers a private and personalised experience. Discover the secrets of the Okavango Delta from the water or on land, either on foot or an open-air game vehicle.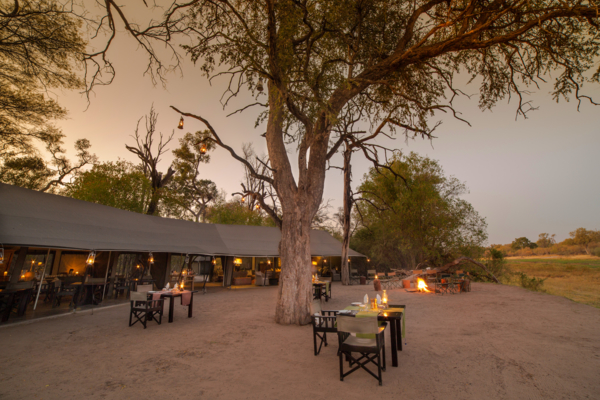 Machaba Camp
Based in the Okavango Delta, this traditional-style camp is a wonderful base from which to explore the water system's many glistening channels in a mokoro canoe or go spotting for leopards, wild dogs and large herds.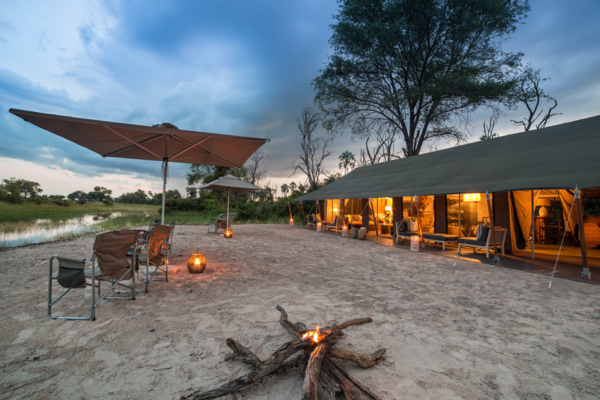 Gomoti Plains
Lying on the fringes of a floodplain, Gomoti Plains camp enjoys big game sightings, including leopard and cheetah, and offers the chance to take a water-based safari in the company of an exceptional guide.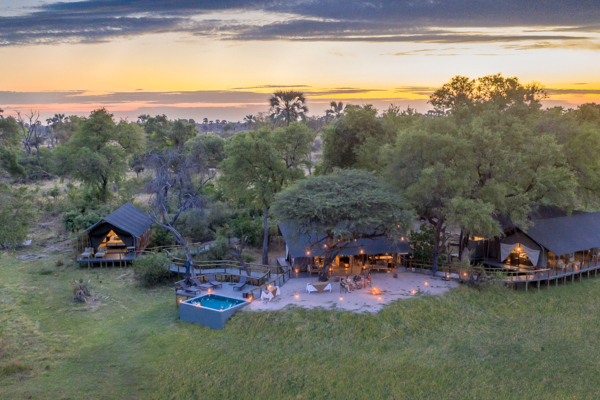 Gomoti Private
Private Safari Camp
The intimate size of this small and exclusive camp is in stark contrast to the 100 000 hectares of the piece of the Okavango Delta that it lies in. The camp provides the rare opportunity to enjoy land and water-based game viewing with almost no other people around.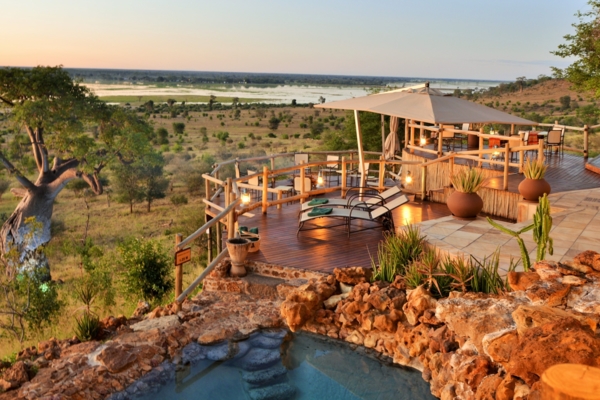 Ngoma Lodge
Safari Lodge
This luxury safari lodge is perfectly positioned to capture breath-taking sunsets and views of the Chobe flood plain, which attracts big animals and large migratory herds. A river cruise and night safari can't be missed.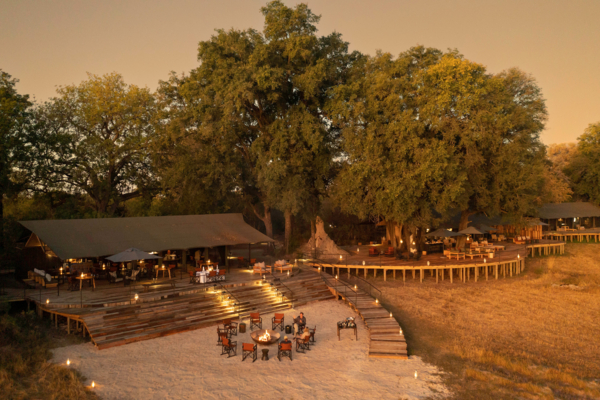 Kiri Camp
Kiri Camp is named after the Kiri channel which flows passed the island on which the camp is situated. The camp is raised on wooden decks to give one a view of the mighty Kiri floodplains which stretch out in front of the camp.
Zimbabwe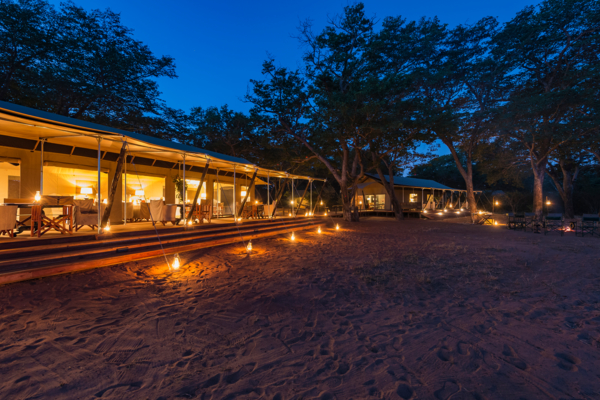 Verney's Camp
Classic Safari Camp
Lying in a private section of Zimbabwe's giant Hwange National Park, Verney's Camp overlooks a series of waterholes where the many animals, including the famed elephant super herds, come to drink. A night drive here is a must.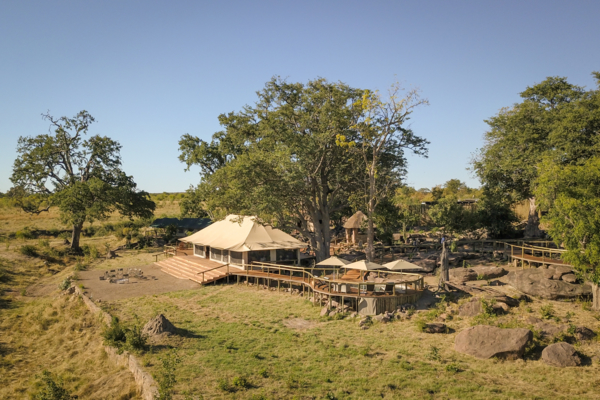 Deteema Springs
This unique hillside location delivers ample opportunities for walking safaris. The water seeps that lie below the camp attract vast numbers of animals and makes for excellent predator/prey interactions.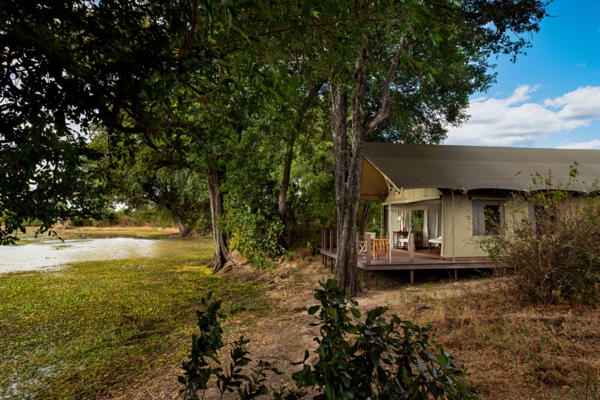 Ingwe Pan Camp
Ingwe embraces the spirit of an authentic safari camp. Lying alongside a large pan in the Mana Pools National Park, Ingwe is renowned for its excellent walking safaris and photographic opportunities.
Mana River Camp
Located in the heart of the Zambezi River, a UNESCO World Heritage Site, you will find Mana River Camp – one of the most friendly and comfortable safari camps in the country.