Ingwe Pan Wildlife Stories August 2022
During the month of August, we saw the start of warmer days although the mornings and evenings remained chilly. The pan hadn't lost too much water as we had been lucky to experience a few rain showers. The leaves have begun to wither and fall off the trees as the dry winter conditions finally set in, but the wildlife sightings remain as excellent as ever.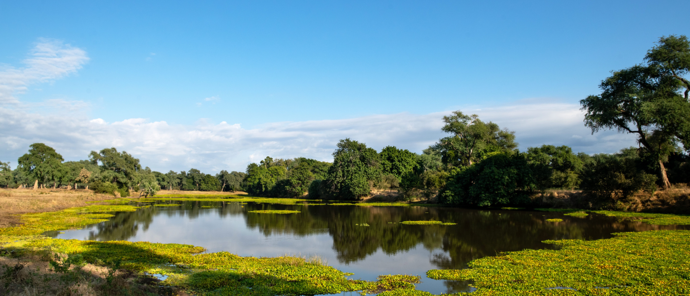 A Welcome Surprise
After days of searching, while on our way back to camp, our guests were overjoyed to spot nine wild dogs resting under a tree. After watching them for a while we began to head back once again only to discover eight lazy lions napping under their own tree. An amazing and uncommon sighting that delighted guests and guides alike.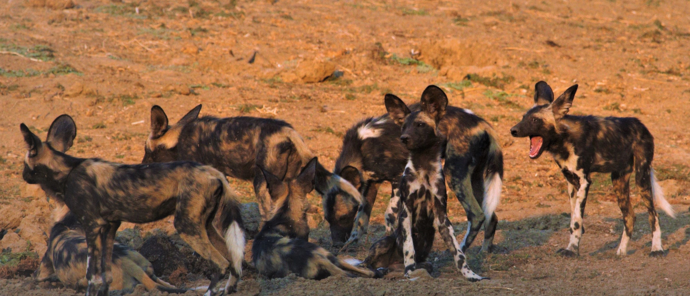 Boswell Shows Off
On a walk to Chisasiko Pool, we were so happy to find our old elephant bull friend, Boswell, hanging around the pool. He approached a tree with some delicious-looking leaves and to the delight of our guests did his famous trick of standing up on his hind legs to reach the nutritious leaves. The guests were left stunned and astonished at the sight, as some had no idea that elephants could do this.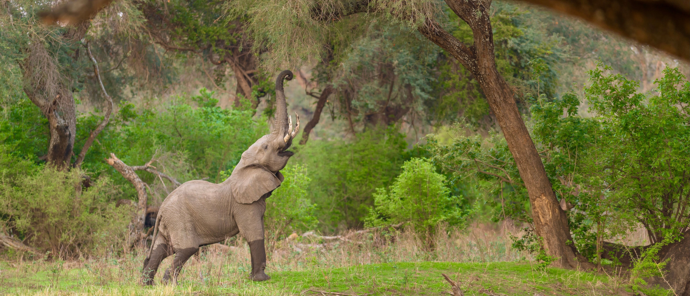 On A Hunt
While out on an afternoon game drive, we were so excited to find a pride of lions following closely behind a herd of buffalo. The guests were so excited to finally see lions actively hunting. We watched for a long time hoping for some action.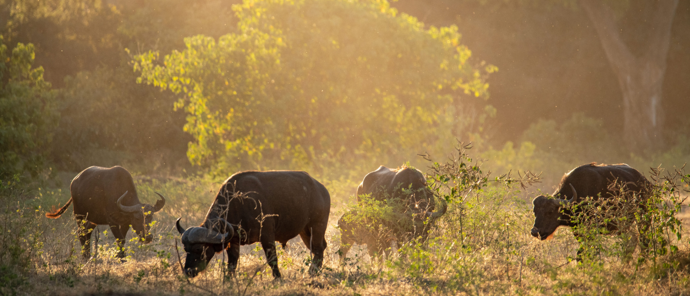 Visitors In The Night
For a very long time now we have been hearing the distant roars of four male lions. One night we were amazed to see them walking through camp on the way deep into the pan in search of prey. We all watched from different locations as they made their way along the paths past the tents where the guides and managers stay.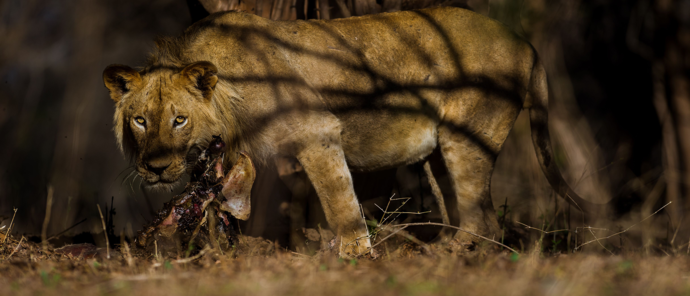 A Perfect Pose
While driving out from the floodplain just before sunset one evening, we spotted a leopard getting ready to start her night of hunting. Our guests were delighted with this leopard as she posed beautifully for a few photographs before heading out on her prowl.

​​​​​​​August has definitely been an exciting month for us and our guests. Once-in-a-lifetime wildlife encounters, some excellent weather and all the new friends we made along the way have made it one for the books.

Until next time,

Brian and Nkosana
Ingwe Pan Camp