Gomoti Plains Wildlife Stories July 2022
As we approach the middle of our dry season at Gomoti, the rising water levels resulting from the annual floods mean we are also able to explore more of the delta on a traditional mokoro, making for some unforgettable guest experiences.
The Choice
In the animal kingdom, a female lion chooses her mate. A lioness must make sure she chooses the strongest and bravest male to father her cubs. With new males entering the concession, we are seeing lionesses scattered and looking to make their choice!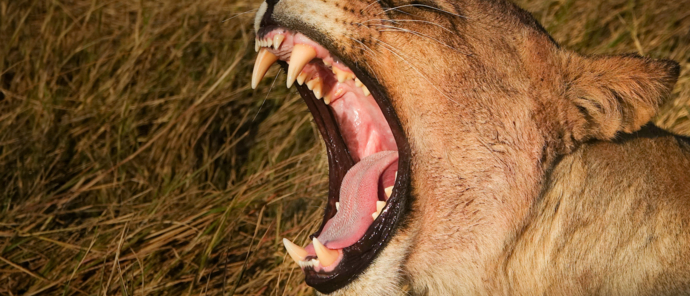 The Star of the Show
This month at Gomoti was the Month of the Leopard, as we have seen this particular male countless times. Roaming male adult leopards have large home ranges where they will be on the lookout for food and female company. Home ranges of leopards can overlap but we have been seeing the same leopard repeatedly. Clearly enjoying his fifteen minutes of fame, we found he was very happy to pose for photos while savouring a fresh kill, lounging on a tree and gaining perspective on a termite mound.
The Buffalos are Back
Each year between July and December, the inflated buffalo herds return to Gomoti Plains and delight our guests in their numbers. They are the 'lawnmowers' of the African bushveld, eating the grasses to make way for the new growth and in the meantime, helping us to see other more elusive animals.
Lions Stand-Off
A low rumble, like an oncoming thunderstorm, can be heard into the night as two coalitions of lions are patrolling the area. Competing for the territory, Tripod, an adult male lion and his brother are challenging the younger coalition affectionately called the 'Johnny Walkers'. Red, White and Blue must stick together if they are to keep Tripod and his brother out!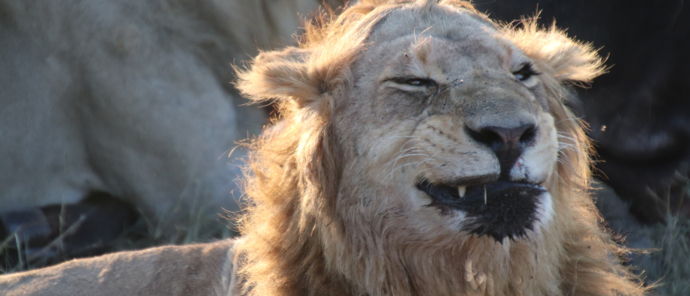 A Lucky Pack
We have come across a pack of 15 male wild dogs with only one alpha female. This has boggled the minds of the guides and researchers because wild dogs are commonly known for their pack dynamics, which usually include a mix of males and females.
Aardvark
Guides and guests had a rare aardvark sighting which left them dumbfounded! There are guides who work their entire careers without a sighting of this nocturnal enigma which made it extra special.

An exciting month indeed! We are looking forward to warmer days and what the next month has to offer.

Until next time,
Ponche, Professional Guide