Mana River Camp Wildlife Stories July 2022
The month of July brought with it much drier conditions which in turn brought many more animals to camp in search of water from the Zambezi. The temperature during the day is starting to increase as we approach springtime but the nights remain quite cool.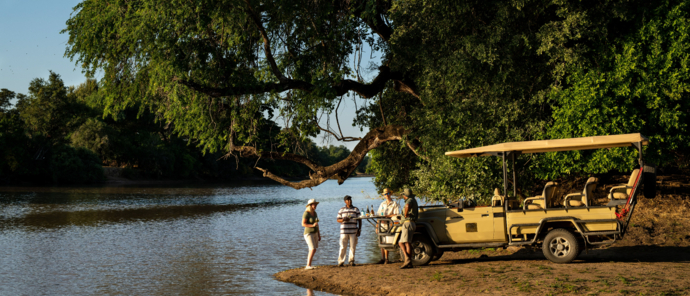 A Far Reach
Mana Pools is well known for being one of the only places in the world where we can witness elephants standing on their hind legs. They do this in order to get to the fresh green untouched foliage at the very top of the tree. We were so happy that our guests were able to experience these unforgettable elephant encounters at camp.

A Great Painted Dog Encounter
We had the pleasure of hosting a nature-loving family who loved exploring the area. On one of our afternoon drives, we were so fortunate to hear the wild dogs about 3km away.

We went looking for them and found a pack of seven dogs close to "long pool". It was getting quite dark at that stage so we couldn't stay for too long but the family were so delighted with the sighting.
Welcome Back to The Eland Herds
During the rainy season we very rarely see any eland as they stay in the lush thickets in the mountains, but as soon as the dry season sets in we see them return to the Mana Pools area and they especially enjoy hanging around camp. As the world's largest antelope when you encounter large herds like this, it is a very impressive sight!
Guided Walks and Plains Game
We had some fun guests that were very fit and loved doing longer guided walks through the bush. We would start the walks early in the morning and head to "long pool" that covered almost 8km. Along the way, we were able to see loads of the plains game that congregate in this area.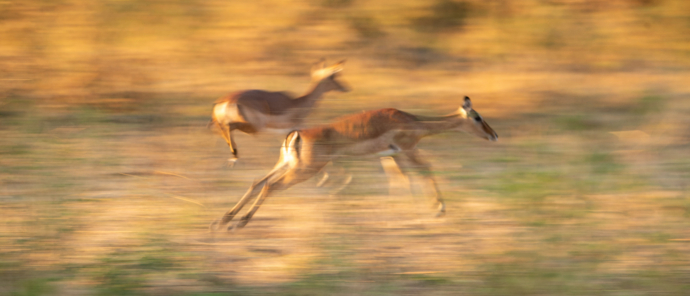 With the drier weather settling in at Mana Pools we are starting to see lots of different animals returning to the area. We are all so excited about the wildlife we will encounter in the coming months.

Until next time,
James and Richard
Mana River Camp Guides