A country of understated beauty
Zimbabwe's abundance of natural beauty, protected wildlife, world-renowned guides and near-perfect weather makes it easy to understand why it is considered the birthplace of the southern African safari trade.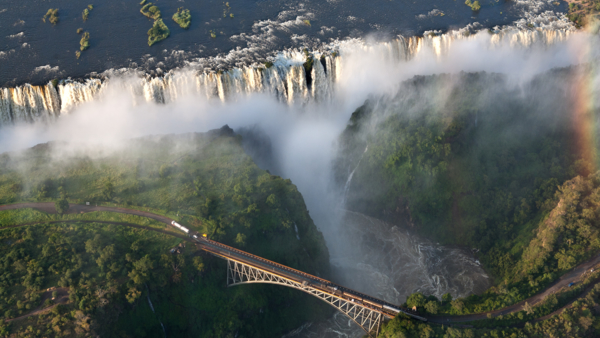 The largest waterfall in the world
Victoria Falls, located on the mighty Zambezi River, is more than a kilometre wide and is over one hundred metres high. The roar of its waters plunging into the pools below can be heard from a distance of 40 kilometres away.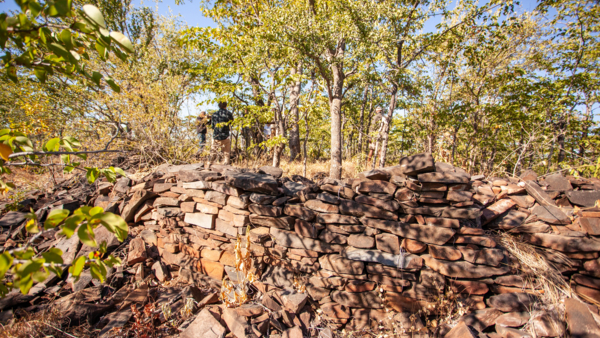 A rich history of culture
The ruins of a royal kingdom dating to the 11th-century hint at the country's ancient past, while modern Zimbabwe is unique in that it has the highest literacy rate in Africa and 16 official languages, which is more than any other country on the planet.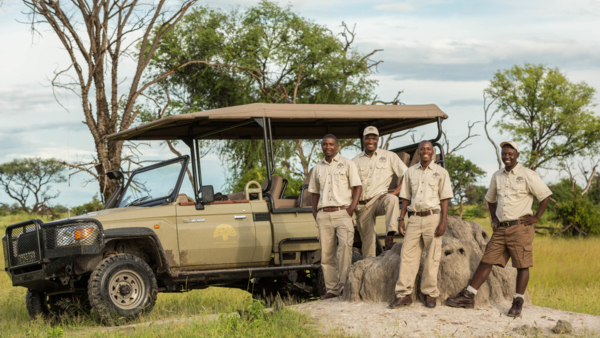 Wildlife guides of a world-renowned calibre
Given Zimbabwe's long safari history, it is no surprise that its guides are considered to be the most qualified on the African continent. They undergo rigorous training, are highly experienced, and take pride in paying close attention to detail.
Destinations in Zimbabwe
Mana Pools National Park lies to the north of the country with Hwange National Park and Victoria Falls to the northwest. Three natural treasures in one relatively concentrated location and Machaba has camps or lodges at each of them.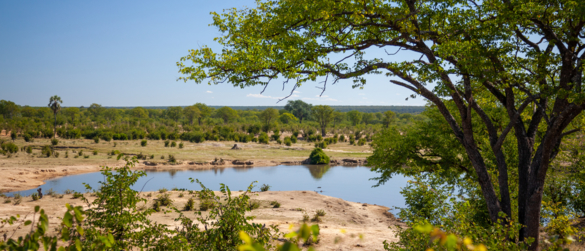 Hwange National Park
An hour South of Victoria Falls, Hwange National Park is the largest park in Zimbabwe. Once the royal hunting grounds of warrior-king Mzilikazi Khumalo, the Park now safeguards the world-famous elephants of Hwange – one of the largest populations on the planet.
Hwange National Park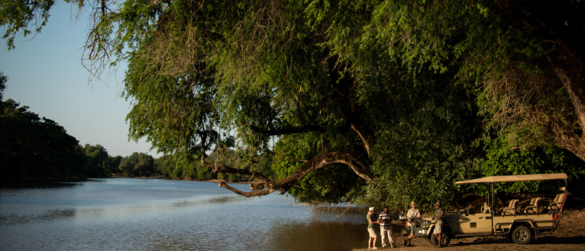 Mana Pools National Park
The most remote park in the country, Mana Pools is the first Biosphere Reserve in Zimbabwe. It's known for its big herds of elephant, buffalo, endangered wild dogs, lions and the more shy leopards, cheetahs and spotted hyenas.
Mana Pools National Park
Wildlife in Zimbabwe
A wide variety of rare animals
Some of Africa's most exclusive wildlife is found in Zimbabwe. Many of the national parks contain elephant, lion, leopard, buffalo and rhino. This, coupled with the remoteness of the regions and attentive guides, makes for a likely wildlife encounter.
Vastly varied habitats that support over 200 different species of mammal.
World-famous birding destination, including 10 globally threatened species.
Has some of the most knowledgable guides on the planet.
The temperate climate offers all-year-round wildlife viewing.
Is home to five UNESCO World Heritage Sites.
Has one of the largest populations of the rare African wild dog.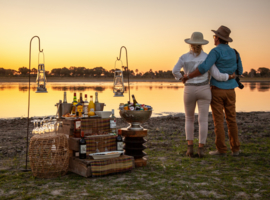 Remember that the wild is unpredictable. There are no guarantees
Best times to see Zimbabwe
Visit us at any time of the year
Zimbabwe's near-perfect climate makes it a top safari destination. Each season attracts different types of wildlife, meaning that there is always something to do and see at any time of the year.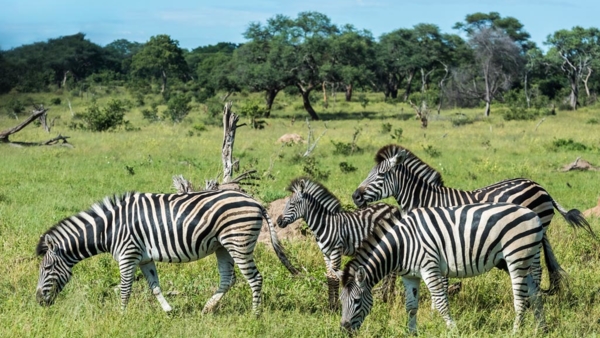 January - March
Hot humid weather (up to 35 C) with afternoon thundershowers and majestic cloud systems. The wildlife is more spread out and less dependent on artificial water points (pans) making game viewing good.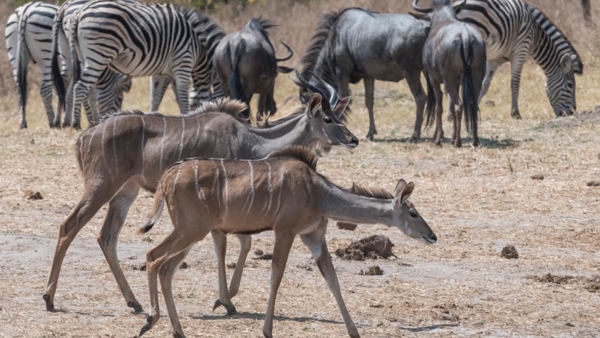 April - June
Dry with daytime highs of 28 degrees Celsius. The wildlife is becoming dependent on artificial water points in Hwange. From May, the wildlife congregates around the artificial water points and natural springs that Hwange National Park is famous for.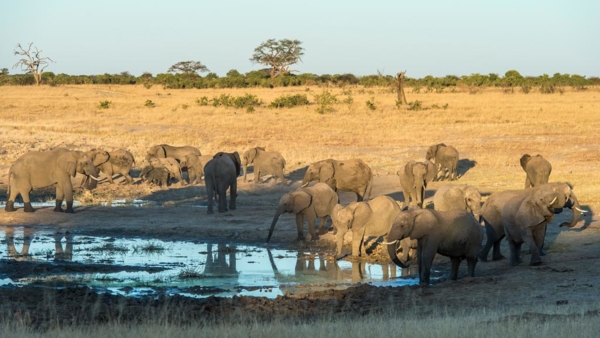 July – September
The coldest time of the year, with temperatures ranging from 0 – 25 degrees. Wildlife is now fully dependent on pans and natural springs in Hwange and a good time to see large herds of elephant here.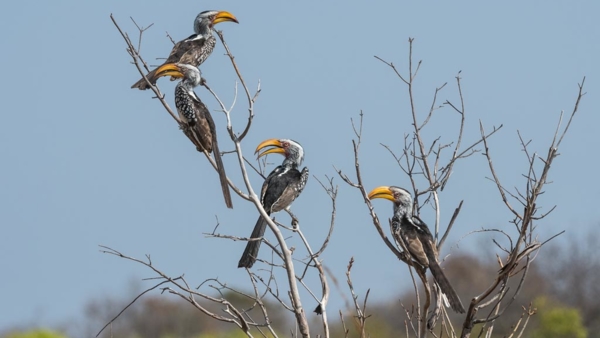 October – December
Very hot, with the first rains in the later months bringing cooler temperatures. With the rain comes an abundance of young making wildlife photography very good.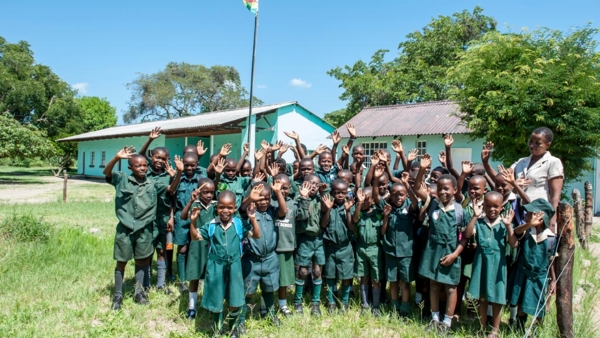 How we give back to Zimbabwe
Zimbabwe is a rare and spectacular country. To help safeguard her many treasures, Machaba Safaris offers meaningful support to initiatives aimed at promoting the wellbeing of this great country's wildlife, her citizens and its global guests.
Tailored Safari Packages
Inspired by our knowledge and first-hand experience of Botswana and Zimbabwe, we have crafted a series of packages to provide textured and authentic African safaris.