Wildlife Stories October 2021
As always, the wildlife sightings at Deteema Springs Camp were incredible. The clear blue skies gave us plenty of light to see if any animals passed through the area, while the hot weather made sure the watering holes had a prolific number of very thirsty wildlife!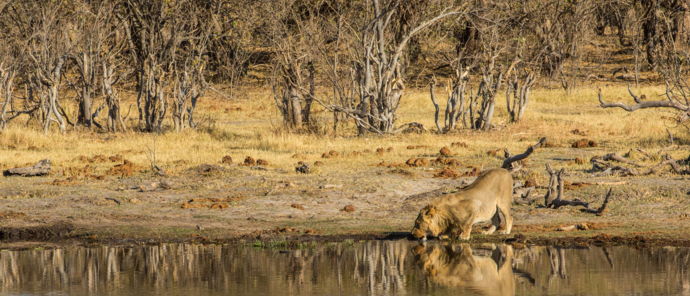 How Many Buffalo!?
Only in October do we regularly get to see massive herds of almost 2,000 buffalo. While on one of our game drives, a huge dust cloud guided us to one of these incredible herds. We found the thirsty group on their way to the main Deteema Springs dam. When they arrived, they completely engulfed the dam, making any predator looking for trouble think thrice!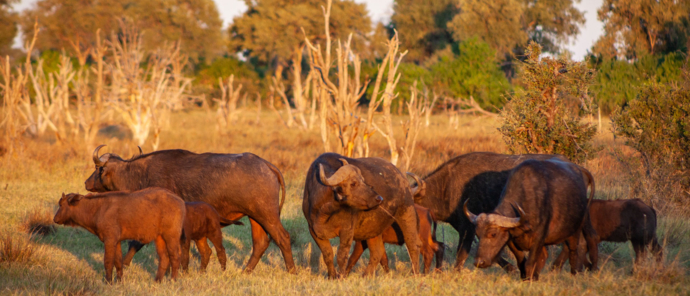 Timid Tsessebe
What an amazing sighting! Known to be extremely shy, we were lucky enough to see a herd of Tsessebe antelope. They were making their way through the salt pan to a nearby watering hole, while also keeping their distance from us.
No Time To Explain... Just Watch!
This was such a lucky day. We managed to find a pack of African wild dogs in the middle of a hunt! Baboons were running and barking all over the place looking for a tree to escape up while a group of impala were also running for their lives. In the middle of all this chaos, the pack of wild dogs skillfully singled out a ram impala and killed it. Just what you'd expect from one of Africa's greatest hunters!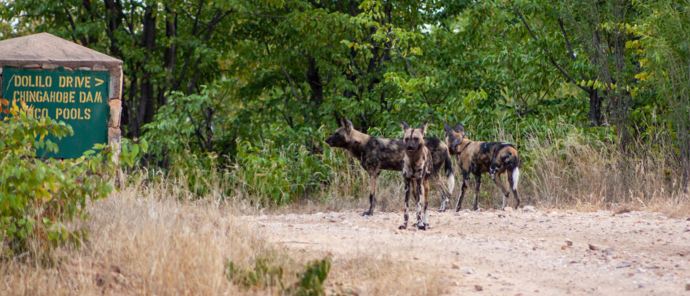 Mom and Dad Need Some Alone Time
On one of our game drives, a loud growling followed by a slight roar let us know that a pair of lions were nearby. We started looking for them and in no time we found them mating underneath a jackalberry tree. Moments later the rest of the pride arrived with six cute little cubs in tow.
Birds of Separate Feathers
October's birdlife was as incredible as it always is. We managed to spot an ostrich calling, gathering and protecting its chicks from a beautiful martial eagle! Not something you get to see every day, even at Deteema Springs!
Spot You Next Time
October was so amazing we can't wait to get back out there and spot some more of Africa's best! Over the next few months, the rains will draw more animals to our rising watering holes, making for even better safari experiences.

Join us next month for another Deteema Springs Camp wildlife report!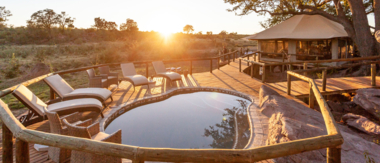 Deteema Springs Camp
Deteema Springs is a small concession area in a well-known northern region of the Hwange National Park. Deteema offers amazing opportunities for walking safaris and viewing wildlife from the comfort of the camp.
EXPLORE DETEEMA SPRINGS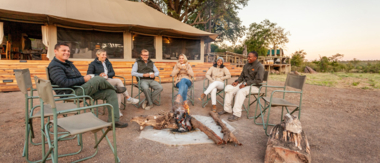 Explore Zimbabwe
A country of dramatic landscapes, Zimbabwe is home to one of the Seven Natural Wonders of the World, a wide variety of rare animals and a nation of gentle people with an impressive heritage.
Find Out More