Wildlife Sightings Report August 2021
Just like the wind, wildlife sightings in Mana Pools National Park and near our Ingwe Pan Camp were consistently amazing throughout August! We got to share amazing moments seeing some of the most lively and amazing creatures show off some of their true-to-self behaviours.

To the delight of our visiting photographers, the enchanting Blue Haze (a special type of mist) has also returned. If every month didn't show off something like this we'd definitely say luck was on our side!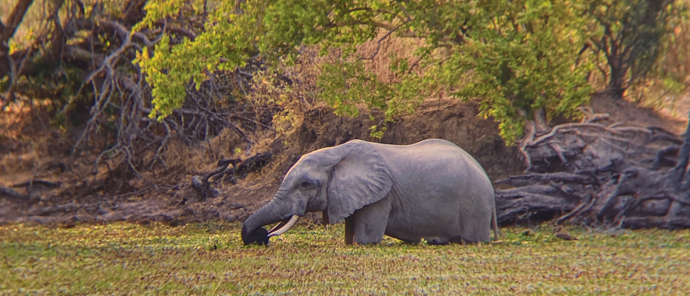 Food For the Family
On one early morning game drive, we managed to spot what looked like an entire pride of lions! Our positioning was perfect, we nabbed a private viewing spot close to the Mana Bridge and noticed that the two males, three females and three cubs seemed to be in hunting mode.

We watched them go about their lion business but soon after they vanished into the thickets of combretum bushes to wait for their next unsuspecting meal to walk by.
Resting Like Royals
During another one of our game drives, we met up with a fellow Ingwe Pan group who graciously told us where we could find five male lions! Upon hearing that there were lions to be seen, we hurried to the location and found them under the shade of a tree. Five of the most stoic, fearsome and somewhat sleepy lions you'll ever see in Zimbabwe.

Since they were all the same size and age, we came to the conclusion that these five beauties were most likely brothers who came from the same pride. We stayed and watched them for a while, but it seemed like we were of no concern to them so the five kings of the African plains continued their royal siesta.
A Walk On The Wilder Side
We spotted 18 rare African wild dogs just seven kilometres away from camp near the Cheruwe River crossing! The adults had just taken their group of pups for their first-ever walk around the park. Marking the end of the puppies' three-month denning period.

As expected of your first ever walk on the outside, the pups were rather skittish and cautious of all the new, weird and wonderful things they were seeing. However, that didn't slow the pack down one bit. Actually, the pups kept up with the adults remarkably well!
Mana's Elephants in Action
One of the most unique and jaw-dropping things you can see in Africa's wilds are the famous Mana Pools elephants. The acrobatic giants are the only known elephants to stand on their two hind legs to reach for their beloved snack, albida pods. There are only four or five bulls with this amazing talent and we got to see one of them in action!

Boswell is the most famous for this feat, but this time we saw a younger elephant take centre stage. He was amazing at balancing himself, grabbing and pulling branches from the tree, but unlike his predecessor Boswell, he was not as gracious to share the spoils of his acrobatics. While we were there he showed us his amazing skills three times. We got to savour each moment while also taking some breathtaking pictures!
Bird Watching Season Starts Now
August's warmer weather signals the arrival of both intra-African migrants and Palearctic migrants bird species! As the Northern Hemisphere heads towards winter, our warming temperatures let all our annual visitors know that the Southern Hemisphere has better food sources and the ideal climate to lay their eggs. We spotted:
Carmine bee-eaters
Wahlberg eagle
Wood sandpipers
Yellow-billed kites
Cape turtle dove (an extremely rare all-white ring-necked dove sighting)
September Awaits
August truly was an amazing month to go on Safari and we can't wait to see what sightings, stories and memories September has in store for us!

Till next time,
Liberty
Guide at Ingwe Pan Camp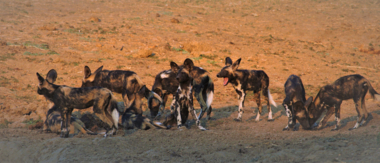 Ingwe Pan, Mana Pools National Park
Experience this wonderful opportunity to see the smaller details of life in the bush, both big and small.
See our Favourite Activities here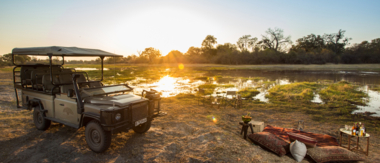 Our Safari Packages
We have created ultimate safari packages here so you don't have to. Whether you're travelling for the first time or a safari expert, we've got a package for you.
Start Your Journey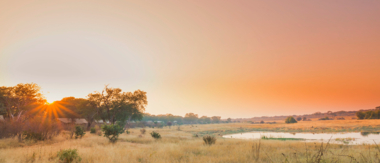 Zimbabwe: A Land of Indescribable Beauty
No matter the season, the land always delivers opportunities for excellent safari experiences.
Visit Zimbabwe