Wildlife Stories September 2021
September at Machaba Camp was brimming with new energy, prolific wildlife and excited adventurers!

The changing seasons have given everything new life! From amazing wildlife roaming the African wilderness and new blossoms sprouting on surrounding trees to us just savouring it all, last month truly was an astounding time to go on a Machaba safari!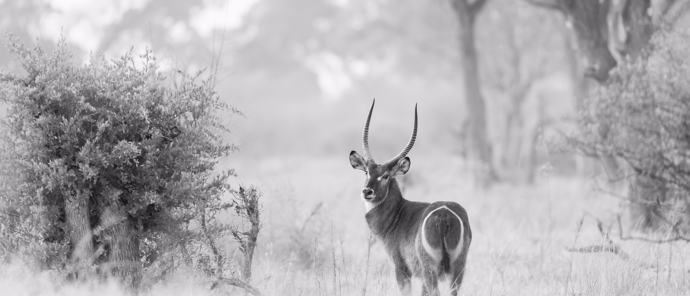 Munch Time
We knew September would be an amazing month for wildlife sightings once we saw Seronga, our resident (and elusive) female leopard! We saw her happily munching away on an impala carcass she hid in a tree with occasional breaks to stop at a nearby watering hole. As always, Seronga gave us an unforgettable show.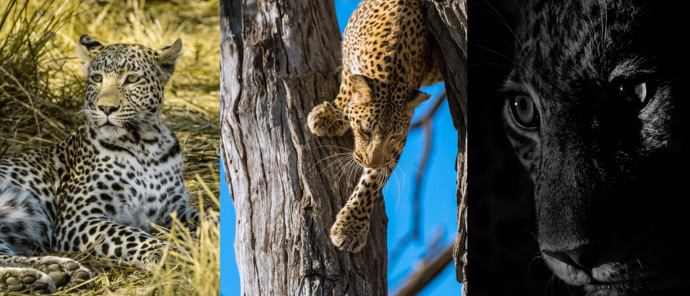 Seronga And Her Cub
As if seeing her once wasn't incredible enough, we spotted the beautiful Seronga again, but this time she had her adorable cub with her!

Barely past two months old, we spotted the little guy hiding in a fallen tree trunk waiting until its mama came along. After a brief suckling, the little adventurer started climbing to the top of the fallen tree following closely after its mom. Seronga then picked up her cub and proceeded to relocate to a new den.
A "Few" Lions...
There were so many lions in and around Machaba Camp this month! In only 30 days we saw seven lions ambush, kill and feed on a sable antelope, spotted 27 lions feeding on an elephant carcass and observed 12 resting, drinking, playing and stalking on multiple occasions. I mean what more could you want from your safari?!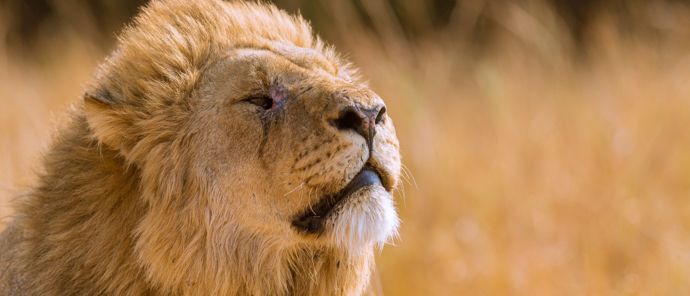 Elephants And A Sundowner Anyone?
Thanks to the massive breeding herds of elephants in the area, we get to enjoy incredible riverside bush sundowners with dozens of these unbelievable creatures roaming around.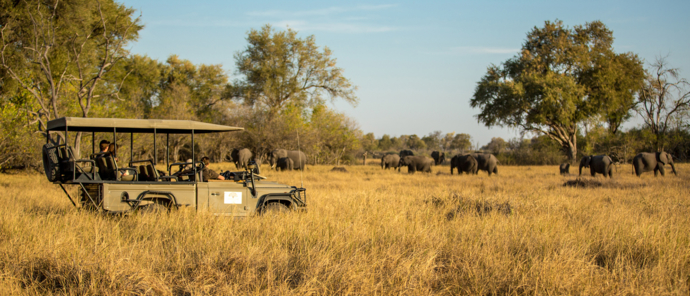 Wounded Wild Dog
During one game drive, we spotted a group of wild dogs chasing an impala. We then noticed that one of them was limping. The African wild can be an unforgiving place, so we'll keep a close eye out for him and hope it's something he can quickly recover from.

Our wild dogs are quite the busybodies, often darting across the road in search of their next meal. It's almost as if they're begging us to follow them on their hunt!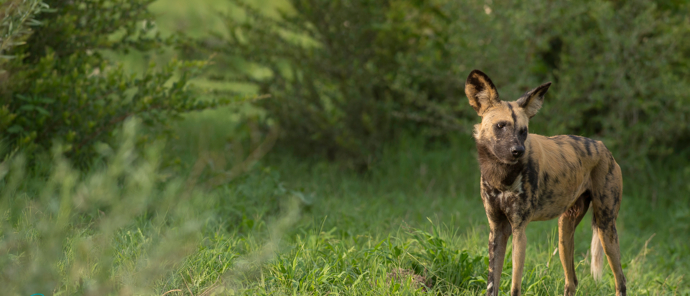 Treat Yourself To A Mud Bath
Just because Machaba Camp's resident warthog is very heavily pregnant, doesn't mean she's not going to stick to her daily beauty routine. She starts her day at camp by wallowing in a nice mud bath near some of our rooms. Once that's done, she takes to a nearby tree for some skincare.

She rubs her body against a tree to get rid of some ticks then heads back out into the wild for presumably more self-love. Everyone who sees this soon-to-be-mother is left with a smile and an urge to visit the spa.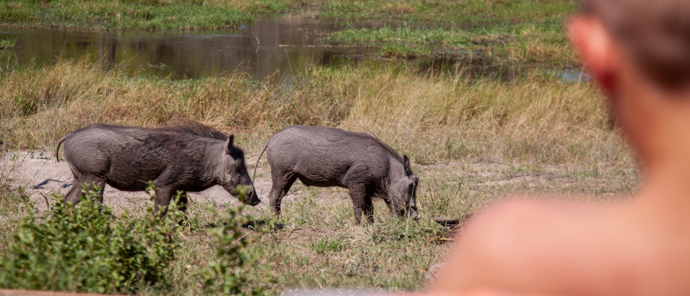 We'll Be Back
The start of a new month will bring much-needed rain. The scorched earth will have new life breathed into it, migratory birds will return for their annual visit and there will be more opportunities for spectacular wildlife viewing.

Stay tuned. We can't wait to tell you all about it!

Until next time,
Elcke and Shaun Malan
Machaba Camp General Managers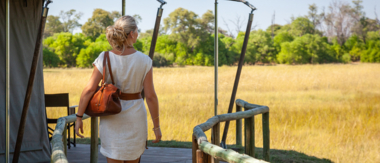 Machaba Camp
Nestled in a riverine tree line, the camp offers privacy, spectacular river views and excellent food ­– enveloped in a layer of warm hospitality.
Explore Our Camp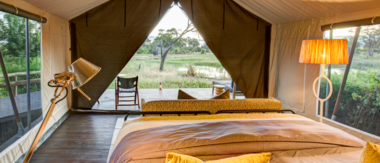 Little Machaba
Little Machaba is a traditional safari-style camp in the game-rich Khwai concession in the northeastern region the Okavango Delta.
Visit Little Machaba