Wildlife Sightings Report August 2021
Just like previous months, August was an unspeakably beautiful month for wildlife spotting. The weather was amazing, the skies were clear and all of Africa's most iconic and recognisable creatures came out to play!
Everybody Eats
One of the best lion sightings we've had all year was pointed out to us by a group of white-backed vultures. When we spotted them perched up in a tree we knew it had to be lions. Once we got to our destination, we saw much more than we were hoping for.

We found two lionesses and a male lion feeding on an adult wildebeest! From the looks of it, the male just arrived on the scene once all the hard work had been done, but that didn't stop him from claiming the kill as his own. Once the greedy king had his fill, the two lionesses finally got to enjoy a good meal.

After some committed munching, there was close to nothing left of the poor wildebeest and the two lionesses decided to head for the river. We followed them for quite some time, and boy were we glad we did!

The lionesses led us straight to a secret hiding place where eight of their cute little cubs were waiting! The cubs immediately let their mothers know that it was feeding time and waited hungrily for them to assume position. Watching the little ones feed was one of the most fascinating things we've seen all month!

This is definitely not the last time we'll be seeing this happy family.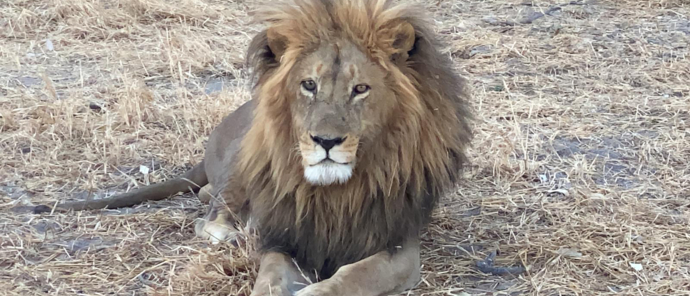 Strength In Numbers
Vultures are one of the most effective signals to an animal carcass, and on one particular day, we saw hundreds of them perched in some nearby trees. That many vultures let us know that the carcass had to be huge, or at the very least quite large. Once we finally got to the scene we found three lionesses feeding on a young elephant!

We stayed there and watched the three indulging themselves until dusk, then suddenly a group of hyenas arrived. The hyenas were cautious at first and didn't attack immediately, but eventually, they started nipping away at both the lions and their pride. Realizing that they were outnumbered, the three lionesses had no choice but to retreat and give up their kill.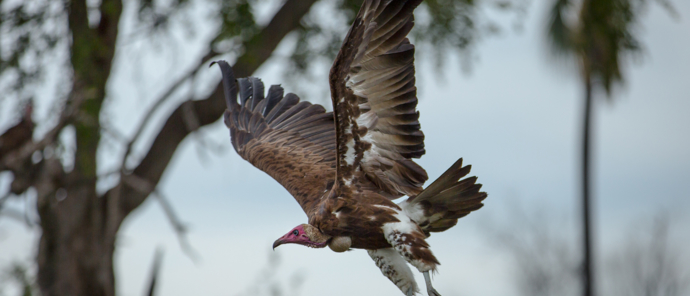 Divided We Spot
One morning we decided to go see what the area's dominant lion was up to. We saw him the previous evening but you can never get enough of seeing an apex predator in its prime! When he was heading south the last time we saw him, but as we searched we saw no signs that he had even passed through the area. We then picked up the tracks of two lionesses but were unable to find them either.

After a little break, we came back with more vehicles and decided to split up. Two groups go north, and another two go south. It was only 30min into our afternoon drive when our northern groups found five lions(part of the Northern Pride) munching on a fully grown buffalo they brought down the previous night. Meanwhile, the southern search party managed to find the two lionesses they were tracking earlier that morning.

They were happily feeding on a fresh warthog kill! After such a slow morning, seeing so many lions was an absolute treat!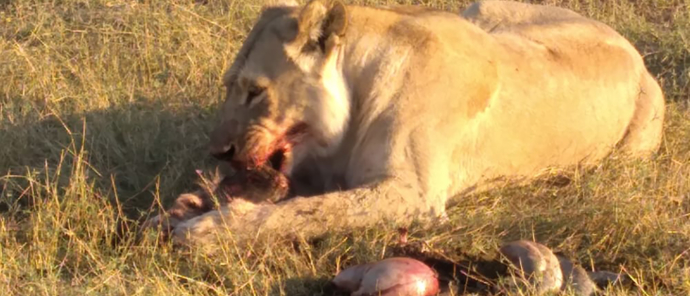 Brimming With Birdlife
Bird watching near Gomoti Plains Camp is always incredible, But at this time of year, the viewing opportunities increase dramatically. The shallow floodplains attract thousands of birds from a wide variety of endemic and migratory species.

What was once vast floodplains are now shrinking pools filled with trapped fish and crustaceans, making this the perfect hunting ground for hungry birds. Here are some of the species we've spotted this August.
Pink-backed pelican
Openbill stork
Yellow-billed stork
Marabou stork
Multiple egret's species
Slaty egret (rare)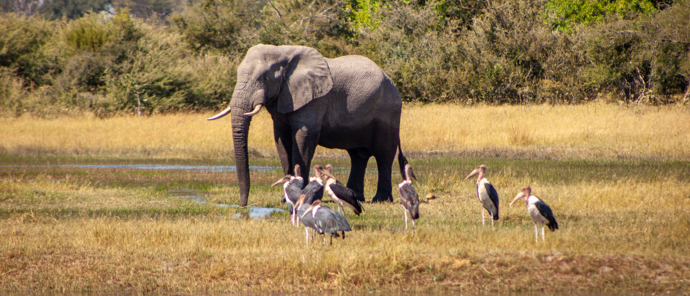 Herds Of Herbivores
Taking a trip to a drying floodplain can now almost guarantee sightings of incredible herbivores. Buffalos, zebras, elephants, wildebeest and impala are all regularly seen in the floodplains near Gomoti at this time of year with the drying vegetation being an excellent source of food for them.

Seeing massive herds of these creatures all feeding together can be one of the most captivating safari experiences you will ever have!
Hope To See You Soon
The end of August concludes another amazing month of sightings and safari experiences at Gomoti Plains Camp. We can't wait to see what September has in store and hope you'll be there with us for more of Africa's boundless beauty!

Until next time,
Onx Manga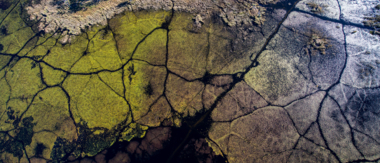 Okavango Delta
Explore this pristine wilderness area in an open-air game vehicle, a mokoro canoe or by foot on a walking safari.
Explore Here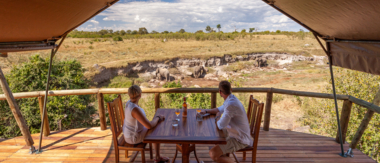 Personalised Experiences
Speak to us about a private tour with a dedicated guide and a customised itinerary to focus on your area of interest.
Customise Your Trip