Wildlife Sightings Report - March 2021
As the rainy season came to a close, Botswana saw a little bit of rainfall with the skies being mostly blue while the temperatures weren't not too hot. Soon the full Khwai River (an amazing sight), wet rivers and floodplains will start to lose water and dry up, opening previously inaccessible connecting roads to other safari locations.
Bathing Bull
Our first March sighting was a lone buffalo bull taking a relaxing mud bath. These baths help regulate body temperature and repel parasites and flies. This particular bull also kept digging its horns into the mud to make them seem larger and appear more intimidating.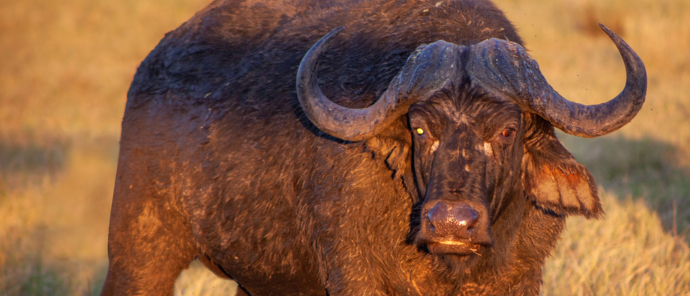 Refreshed Giants
As the end of the month drew nearer, elephants started reappearing, and we were lucky enough to spot Africa's favourite giants standing in and enjoying the cooling waters of a full floodplain.
Banded Together
Although it was relatively quiet at Machaba Camp, we received a welcome visit from a group of nine banded mongooses that scurried around the camp. Normally you can find them digging around Machaba Camp for insects.
Follow The Leader
The cutest thing we saw this March was 12 little whistling ducklings. Everyone let out a collective "Awwww!", once we saw the trailing black and yellow ducklings follow their parents into the water.

March was a great month for wildlife spotting. We got to share sightings of two of the Big 5 and well as some of Africa's smaller and cutest animals with our guests. We can't wait to start looking for more unbelievable sightings this coming April!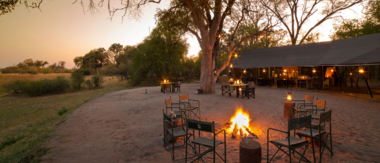 Machaba Camp
Machaba Camp is an iconic 1950s style safari camp alongside the picturesque Khwai River to optimise privacy and views of the animals coming to the river's edge to drink.
Read More