Wildlife Sightings Report - January 2021
The brand new year brought rain, rain, rain, and some more rain! The river Khwai has broken its banks and riverside roads are flooded.

Water crossings are tricky with the water almost reaching the game vehicle's bonnet. The Okavango Delta flood plains are full of water, the soil is saturated and the roads are holding water.
Elephants
Our elephants are enjoying the abundance of water and spend quite a bit of time relaxing on the banks of the river, where they munch away on reeds and grasses.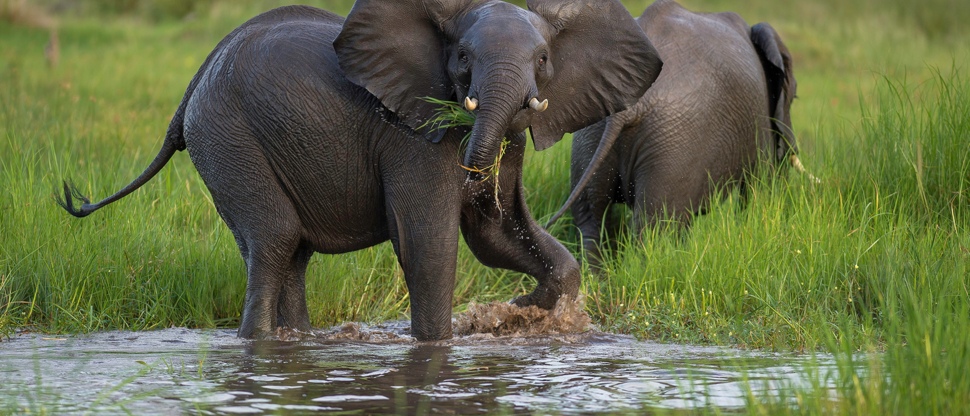 Wild Dogs
We noticed a pack of three wild dogs out hunting, unfortunately, the tall grasses made it extremely difficult to follow them for long.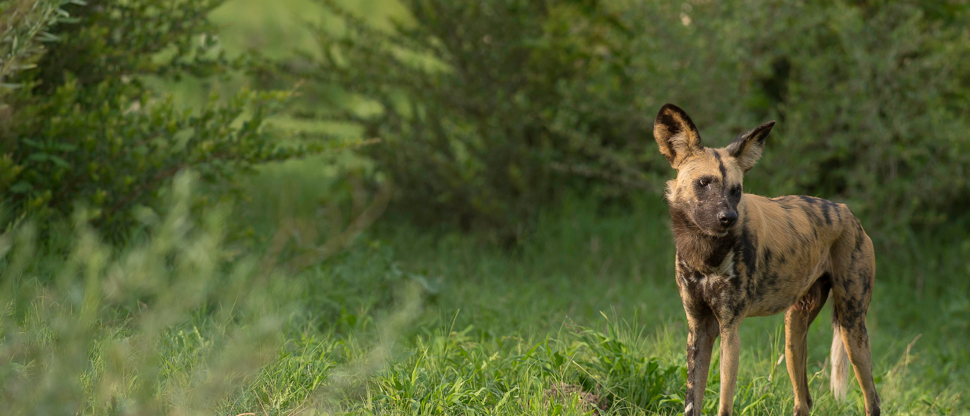 Male Lion
A male lion walked through camp one late evening calling out all the while. We managed to locate him at the main entrance of camp as he continued his journey along the river's edge and disappeared into the thickets.
Warthog
There were lots of little ones this month. The cute piglets are adorable, tiny replicas of the adults.

Well, folks, that's it for another month! We look forward to more sightings in the coming days and will report back to you soon.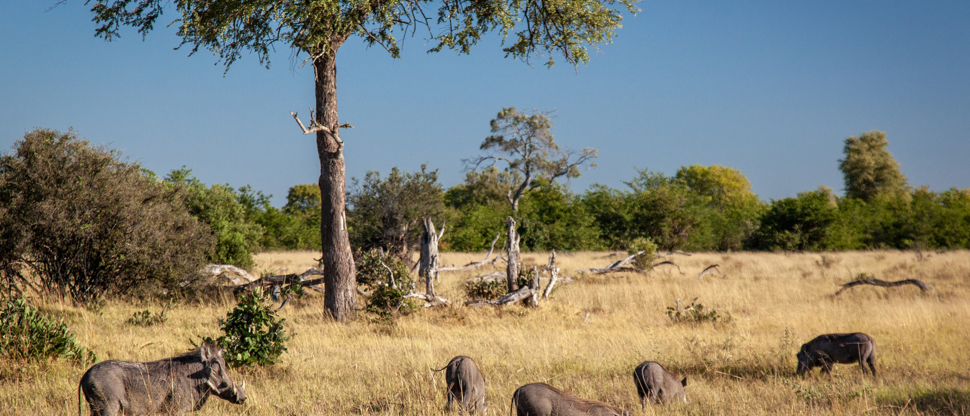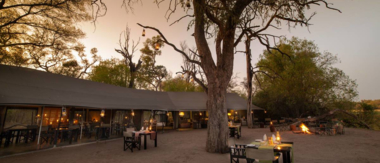 Machaba Camp
Machaba Camp is an iconic 1950s style safari camp alongside the picturesque Khwai River to optimise privacy and views of the animals coming to the river's edge to drink.
Read More