King of Safari Destinations
Botswana is a safari destination that boasts outstanding wildlife density and variety. Its vast open spaces with minimal tourist development attracts a calibre of traveller who is passionate about nature and the true safari spirit.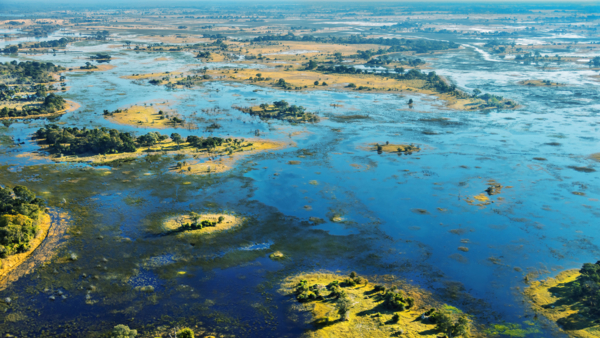 The only inland delta in the world
The Okavango Delta is a watery paradise of convoluted channels and islands that appear and disappear with the changing seasons. The Delta owes its existence to a tectonic trough in the Kalahari desert that prevents its waters from ever draining into the sea.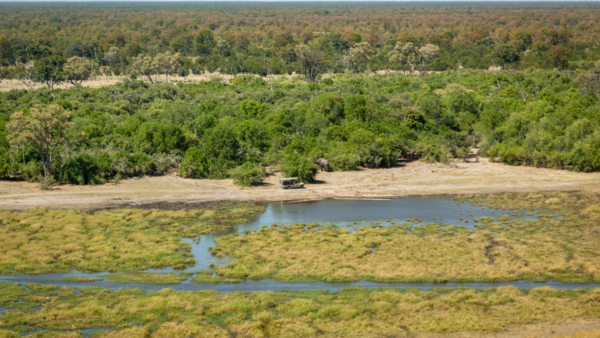 The geographic heart of sub-Saharan Africa
Similar in size to France, Botswana is a landlocked country that shares its borders with Namibia, South Africa and Zimbabwe. It is also one of Africa's most stable and peaceful nations and enjoys the continent's longest continuous multi-party democracy and a steady economy.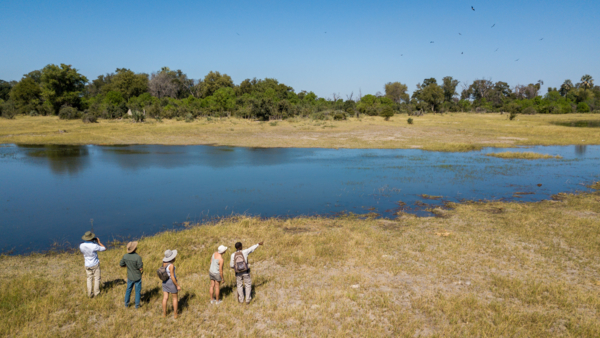 A low-impact tourism model
The government subscribes to a high-quality low-impact tourism model, which means that fewer visitors can enjoy more undeveloped space. Furthermore, concessions are only awarded to safari operators that uplift local communities and support the country's vision to preserve its natural treasures.
Destinations in Botswana
The world-renowned Okavango Delta and Chobe National Park lie roughly 200 kilometres from one another. And while each offers a vastly different experience an unspoilt beauty unites them.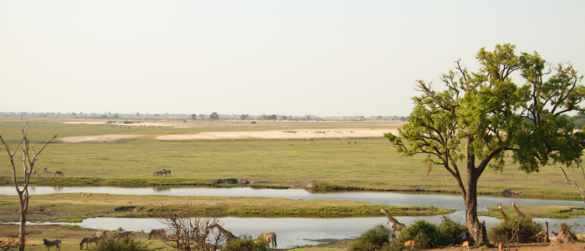 Chobe National Park
Chobe is the country's most diverse park in biological terms. It's divided into the Serondela, the Savuti Marsh, the Linyanti Marsh and hinterland regions, each with something different to explore
Chobe National Park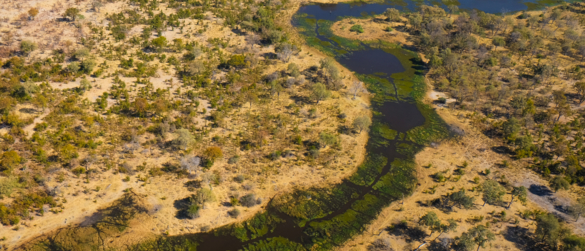 Okavango Delta
A river delta typically forms where a river enters an ocean. However, the Okavango Delta's waters never make it to the sea. It is a rare natural phenomenon in the middle of a desert that gives rise to an ever-changing tapestry of life forms throughout the year.
Okavango Delta
Wildlife in Botswana
Botswana boasts outstanding wildlife density and variety. It has the world's largest concentration of elephants and is a stronghold for endangered large mammals such as the black rhinoceros, African wild dog, cheetah and lion. For avian enthusiasts, it is the perfect place in which to view some of the rarest birds on earth.
Over 40% of its land is wildlife protected.
Has the highest concentration of elephants in Africa.
Is home to the only fish-eating owl in the world.
The Kalahari Desert forms 70% of the country.
Its Okavango Delta is one of Seven Natural Wonders of Africa.
Famed for its large pride of lions.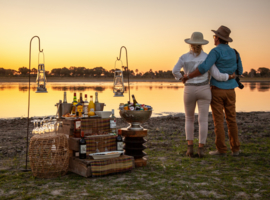 Remember that the wild is unpredictable. There are no guarantees
Botswana best times
Visit us at any time of the year
Botswana enjoys markedly different seasons that attract different types of wildlife, meaning that any season is an excellent season to visit us.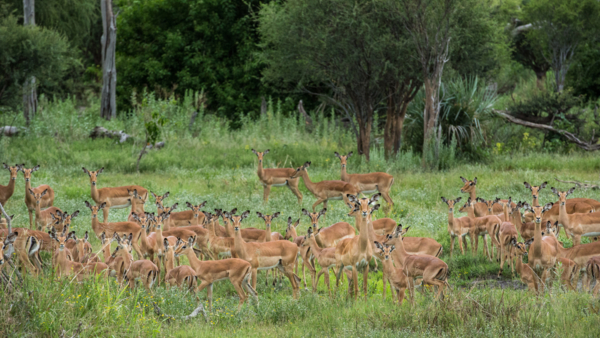 January - March
The Celsius ranges from 18-31 degrees and daily afternoon thundershowers mean the landscape is rich in greens and blues. The wildlife is spread out in good numbers and all migrant bird species are present.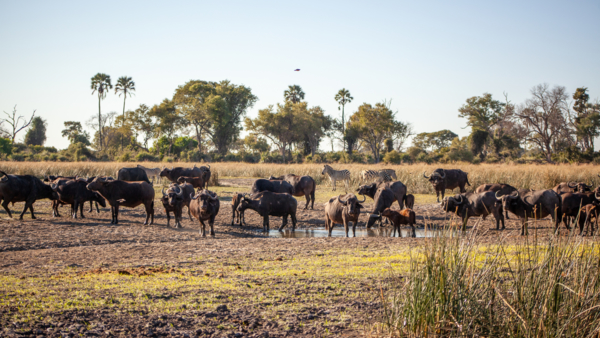 April - June
The air is drier and the temperatures dip ever so slightly. The wildlife is starting to concentrate on water systems. There is very good all-round viewing however most of the migrant bird species have now gone north.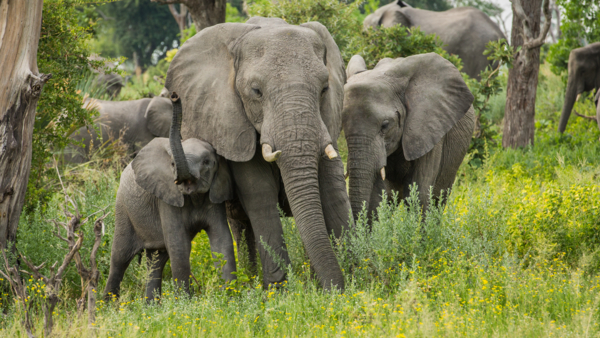 July - September
The temperatures drop to zero degrees at night but are a warm 25 during the day. There are large wildlife concentrations around water sources and the vegetation is thinning, which makes for excellent visibility.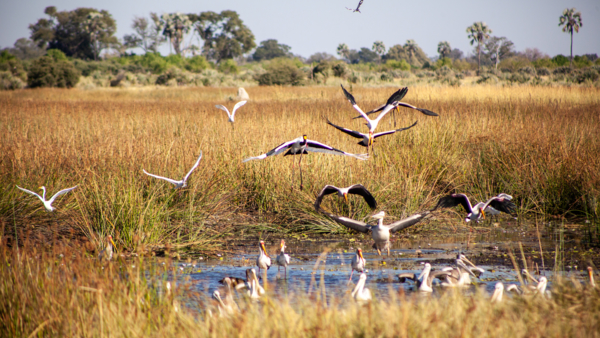 October - December
The hot parched land lies in anticipation of spring's first rains. Animals are drawn closer to permanent remaining water sources and the first migrant birds return. The first rains make for good wildlife viewing.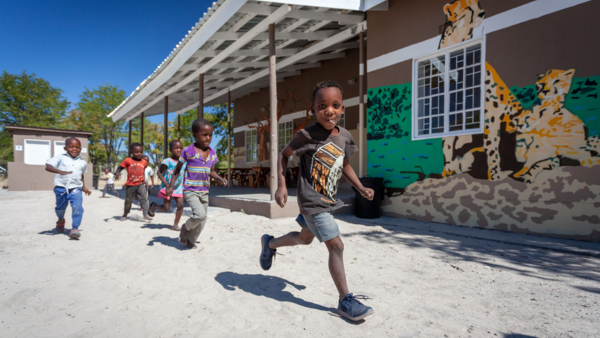 How we give back to Botswana
Botswana so willingly shares her beauty that it is only fitting that we uplift her people via empowering social initiatives and work hard to foster a culture of human-wildlife co-existence that will benefit nature, animals and visitors well into the future.
Tailored Safari Packages
Inspired by our knowledge and first-hand experience of Botswana and Zimbabwe, we have crafted a series of packages to provide textured and authentic African safaris.