Mana River Camp Wildlife Stories October 2022
In anticipation of the summer rains, the wildlife can be found resting during the day close to camp, making for unbelievable sightings.
A Wild Siesta
As the midday sun warms the sand, and life in the African bushveld is calm, it can take a little longer to find animals as they hide under bushes and in trees looking for respite from the sun's warm spring rays. We stopped at a water pan and to our delight, after a week-long hiatus, we came across a pack of nine wild dogs resting under the cool shade of a leadwood tree surrounding a nearby pan.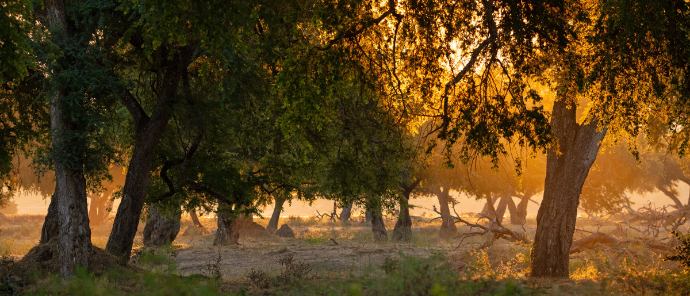 Royal Treatment
She moves with purpose and cool determination, enough to make us get out of her way. A lioness roams the wilderness with intent.

Typically shy, lone lionesses will move out of the road when they hear oncoming vehicles, but this time we were not going to stand in her way.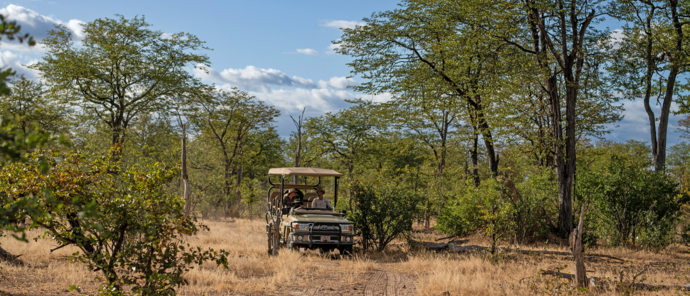 Three's a Crowd
As the Cheruwe River came into our sights, so did a sleeping lioness and her three cubs. Lazing on the dry river bed, she played and bonded with what looked like days-old cubs. She has isolated herself and her precious newborns and will move them consistently, maintaining a protective demeanour as the cubs are vulnerable to snakes, birds of prey, hyenas, wild dogs and even members of her own pride.
Making a Scene
We don't usually get walk-ins, but every now and then, we are visited by an unexpected guest. A welcome guest indeed, we were delighted to watch the trumpeting elephant making its way through camp from a safe distance. *Sound on*.
Who's Watching Who?
Following spoor always bring great surprises, even when you find a different animal than you were originally tracking. On a recent walk, following the spoor of a pack of wild dogs between Long and Chine pool, we came across a leopard in a tree.

Following her line of sight, we noticed she was watching the pack of wild dogs that was grooming and playing before their morning hunt.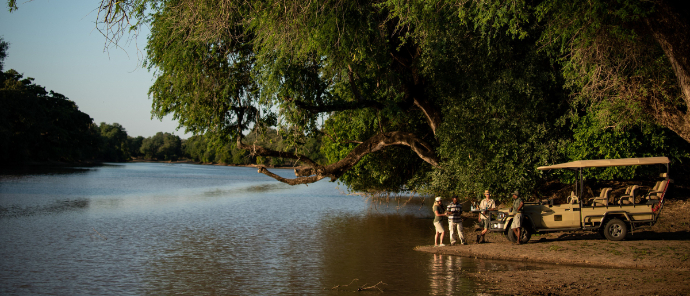 With plenty of big cat sightings and the arrival of the three cubs, Mana River Camp is abuzz. We cannot wait to see if the lioness is successful in raising them and when she will rejoin the pride.

Until next time,
Temba
General Manager