Mana River Camp Wildlife Stories June 2023
Pastel skies and clear, crimson sunsets are a daily reminder of the majesty of the wild. Mana River Camp was the place to be this month with some unforgettable sightings in this spectacular national park.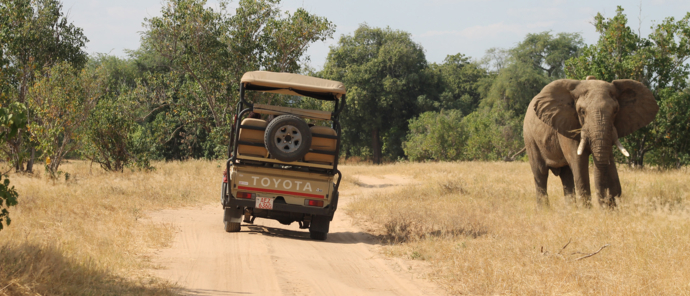 Protective Moms
We came across a pride of lions resting as the mothers nursed their precious cubs.

Lions are wonderful mothers and will protect their cubs to the death so when we noticed their discomfort with the vehicle, we decided it was time for us to move on.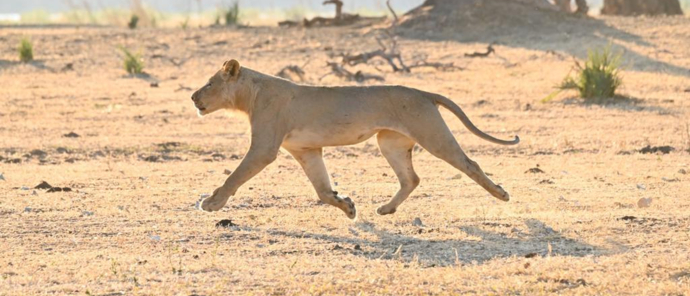 Strength in Numbers
It was our delight to learn that the pack of wild dogs continues to grow. Seven new pups have been sighted and recently we had the pleasure of watching them play. Judging by their clumsy small statures, these pups are too young still to follow the pack on hunts.

Their den site must have been close, however, it remains unknown at this stage so the search continues.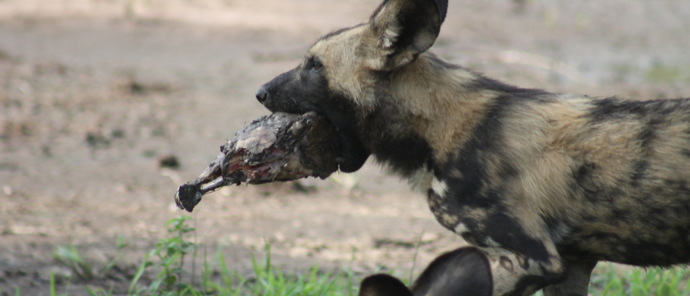 The Thrill of the Chase
We had been watching a leopard in a sausage tree when a herd of impalas sprinted through the landscape.

It didn't take long before the wild dogs came bounding past our sights. Taking down one of the slower ewes, this was a thrilling sighting for our guests on a game drive.
No Rest for the Wicked
After a kill has been made, a predator cannot rest. The African bush is full of scavengers, thieves and opportunists who are all looking for the right moment to strike.

During an afternoon game drive, a hyena approached a leopard who had been enjoying the fruits of his labour: an impala kill. Learning from experience, this leopard knew to remove its kill from the reach of the scavenging hyena.

Dragging its kill deep into the bushes, the leopard made sure the hyena would need to find something else for its dinner.

Exciting wildlife sightings combined with beautiful skies made Mana River Camp the place to be. We cannot help but wonder what next month will bring.

Until next time,
Shepard, Tinashe and Richard
Mana River Camp