Mana River Camp Wildlife Stories June 2022
The cooler month of June at Mana River Camp has been full of exciting animal encounters, fun nights around the campfire as well as unforgettable moments for our guests.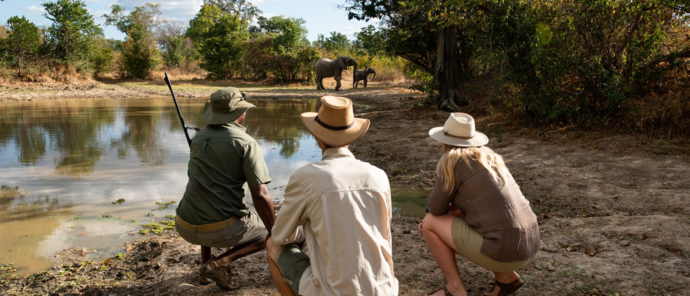 Do Not Disturb
During one of our spectacular sundowner game drives, our guests with their keen eyes spotted two mating lions walking out of the bush. They were obviously looking for a little more privacy to continue with their important job of growing the pride.
A Very Special Pack of Painted Dogs 
Our guests were in for a treat on a recent drive when we came across the Nyakasanga wild dog pack. This phenomenal family group is famously known for being the only pack in southern Africa that are experienced baboon hunters. Baboons are notorious for their brains and braun, making them very formidable opponents.

The pack is made up of nine dogs led by their alpha female called Whiskey. They have been breeding for some time in the Mana Pools area and lately we have seen one of the females looking very pregnant and we can't wait to see the puppies. As it is denning season this pack will hang around the area for some time as long as there's plenty to eat. We are looking forward to plenty more sightings this season!
Lions In Training
We were lucky enough to bump into two young lions that are just over a year old that have been learning to hunt impala. These two young males were recently chased away from the Nyamepi Pride by the dominant male.

They have since been frequently sighted trying to hunt everything they see but just lack that bit of experience that will make them successful. They are in very good health and look like they will grow into big strong cats. Our guests were so excited to encounter these future kings.
Birder's Heaven
Other than the exciting big game that was sighted this month we had some birders join us who were enthralled with the birdlife at Mana Pools. These keen birders were overjoyed to add to the "lifers'' list. Some of the birds spotted were the Eastern nicator, long-toed lapwing, western banded snake-eagle as well as Lilian's lovebirds.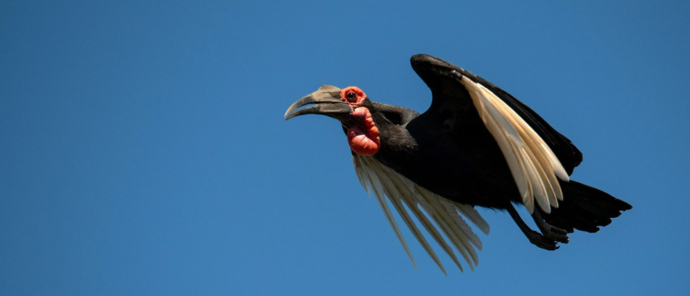 A Photographic Journey
We had the pleasure of hosting professional photographer Nick along with his partner Holly. While they were with us the wildlife took full advantage of the camera with a lot of showing off.

They had incredible sightings of elephants, wild dogs, eland, African wild cat, Verreaux's eagle owl, saddlebill stork, leopard and so much more. While tracking the wild dogs on foot, Nick was able to get some spectacular photos of the different postures and behaviours on ground level.
This has been a memorable month at Mana River Camp, with breathtaking wildlife encounters and the special guests. Despite the cooler temperatures, the weather has been great and we look forward to what next month holds in this beautiful part of Zimbabwe.

Until next time,

Milton, Shepherd and James
Mana River Camp Guides