Deteema Springs Wildlife Stories May 2023
The drying grass signifies the start of our winter season. The trees start to undress leaving bare skeletons and the Mopane leaves take on a blood-red hue matching our brilliantly red and orange sunsets.
On the Hunt
Crossing the Deteema bridge, our expert spotter, Lethu, pointed out a leopard stalking a herd of impalas in the road ahead.

We watched as the leopard stalked, chased and took down the impala. A once-in-a-lifetime experience, our guests were stunned at what they had just witnessed. Leopards are so elusive that even seeing them during the day is an amazing experience, let alone watching a full hunt take place!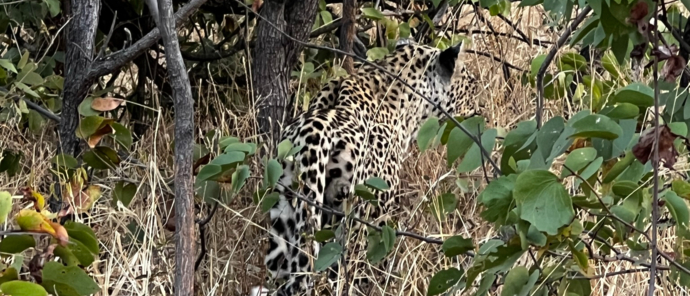 One, Two, Three, More…
As we followed the weary gaze of a tower of giraffes, we caught the sight of a lioness emerging from the treeline.

Another five lionesses followed and this pride of lions kept growing as 16 cubs emerged one by one from the thicket.

We stayed with them for about an hour as they played and interact with each other.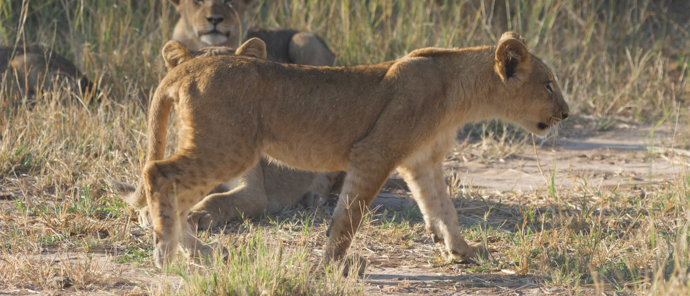 Never a Dull Moment
After spending some time with a few lion cubs who were sitting on a rock waiting for their mother to fetch them, we stopped nearby for sundowners.

All of a sudden, a herd of impalas darted in every direction. Shortly after them, a pack of wild dogs…

Glad to have front-row seats, we got back in the vehicle and followed the dogs, one of which was limping. After the chase subsided, we headed back to camp with our hearts full and sightings that will stay with us for life.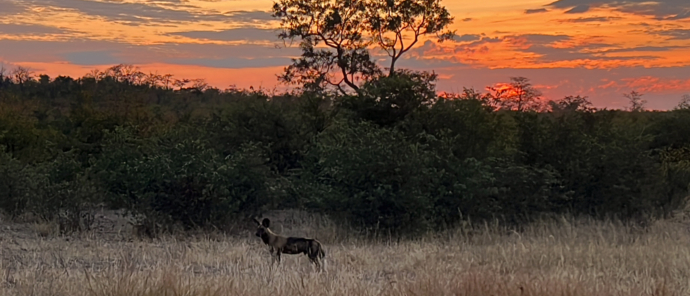 Dinner is Ready
Coming upon a leopard with a fresh kill, it made sure to let us have a good look before dragging the impala up a tree nearby.
Spilling the Tea
High tea had been served in room eight, and the elephants arrived right on time. With some cake and tea in hand, we noticed that the elephants were not alone…

A pride of lions arrived with cubs in tow to have a drink from the Deteema Springs. Patiently waiting for their turn to drink, the little lion cubs played together. What an amazing end to the day!

We celebrated a few birthdays and anniversaries amidst the incredible wildlife sightings this month. As the dry winter truly sets in, and the grasses are thinning, we know we are in for some more unforgettable wildlife encounters and plenty of memories to be made.

Until next time,
Makhosi
Deteema Springs