Kiri Camp Wildlife Sightings May 2023
As we move deeper into the winter season, the Okavango Delta becomes increasingly dry and cold. The flood waters have still not arrived in the delta, and the animals are getting desperate with the very little rain.

The mornings and evenings were chilly with sunny days, making for great wildlife encounters. The cooler temperatures mean the predators have become much more active during the day.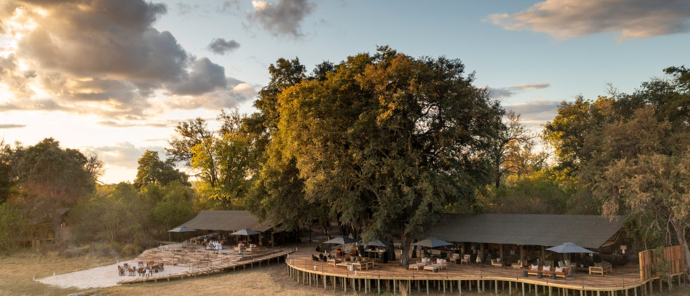 The Kiri Pride
Since moving into the Kiri area we have been so fortunate to see so much of the new pride of lions- dubbed "The Kiri Pride". We have seen them on their worst days and on their best.

On one occasion we stumbled across the pride moving silently through the area in search of prey. After following for some time it seemed they had given up for the day as they all settled under a bush to rest.

Their luck seemed to change after that and while out on a night drive we were thrilled to spot them mid-hunt. They caught and killed a large zebra and we watched for hours as they growled and fought over the kill. It was a sight to remember.
A Great Mother
On two separate occasions this month we were pleasantly surprised to see the same lioness with her two little cubs. We watched with bated breath as she stalked, chased and successfully killed a warthog. The little cubs joined her shortly after and feasted happily on the kill.

Later in the month, this remarkable mother lion was spotted again. The previous night we had seen the pride take down a zebra and by morning the mother and her two little cubs were picking apart all the leftovers while the rest of the pride, with full bellies, watched from the side.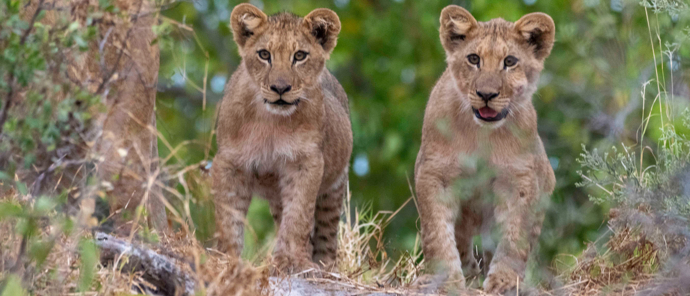 The Waiting Game
Patience is a virtue when it comes to the African safari. In this case, we had spotted a beautiful female leopard stalking a herd of impalas. We sat on the edge of our seats for over an hour waiting for her to strike. But in the end, the herd moved off before the leopard could make her move.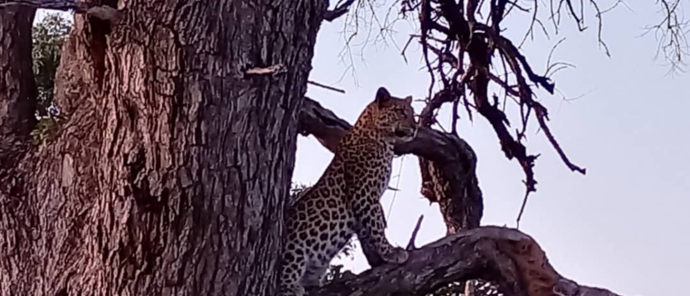 There is no doubt that May was a spectacular month full of incredible big cat encounters. We feel so grateful to have our Kiri Pride stay so long on the concession. We cannot wait to see what they get up to next month.

Until next time,
Dicks
Kiri Camp