A Destination of Diversity
Famed as Botswana's first National Park, Chobe is steeped in ancient history, offering an exceptional mix of wildlife and landscapes.

Within the park, you'll discover four distinct terrains, each showcasing captivating environments that hold worlds of their own. Congregating at waterholes in massive herds, the buffaloes, elephants and lions of Chobe create mesmerising safari encounters and unforgettable experiences. As spring arrives in September, so do the migratory birds, bringing a symphony of song and adding a vibrancy to the golden landscapes, dry from the winter months.

A captivating national park is best explored from our Ngoma Safari Lodge. Learn more about the luxurious lodge below.
Explore Our Lodge in Chobe National Park
Ngoma Safari Lodge
Perched on a hillside in the Chobe Forest Reserve, Ngoma Safari Lodge offers panoramic views of the game-rich Chobe floodplain.

Cruise along the Chobe River, where you can witness the incredible diversity of animals that call this region home or explore the reserve after dark with a thrilling night drive and meet the fascinating nocturnal wildlife that abounds.

Unwind in the privacy of your own suite, each equipped with a refreshing plunge pool, ensuring ultimate relaxation and comfort during your stay.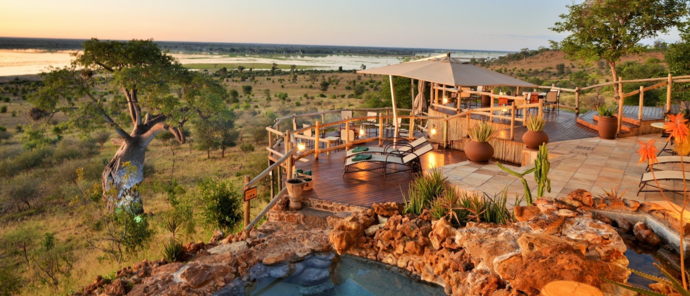 The Secret Season
The earth comes alive during the Secret Season between November and December*. Signifying a unique period when the transition of seasons brings untold delight and abundance, experience unforgettable wildlife encounters during this time with our selection of Secret Season packages:

Secret Season Stay 6 Pay 4
Secret Season Stay 9 Pay 6
Secret Season Combination including Victoria Falls

Now is the perfect time to make your booking. Visit our website here or email us at book@machabasafaris.com to find out more about this special.

*Valid between 15 November 2023 and 20 December 2023.