Machaba Camp Wildlife Stories November 2021
The first rains of the season have finally arrived, and with them comes more breathtaking wildlife sightings from Machaba Camp! From fierce to cute, we've had such an incredible time seeing some of Africa's most amazing creatures and couldn't wait to share these stories with you!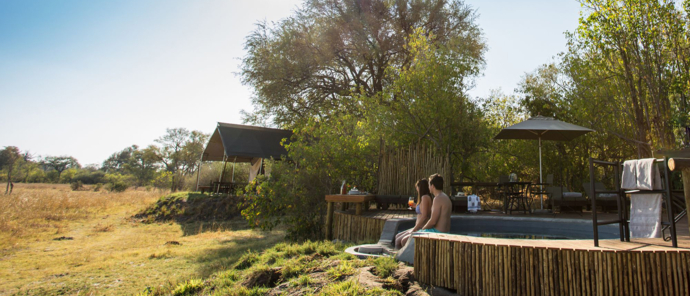 A Roaring Start
November's wildlife sightings started off with a roar! On one of our game drives we came across two lionesses and their five cubs hunting a buffalo. The two lionesses chased their prey down and tackled it to the ground, snapping its foot in the process.

After that, the lionesses were in no rush to kill the buffalo, allowing the cubs to feed on it until it succumbed to its injuries two hours later. The feast continued the next evening when two males joined them for dinner.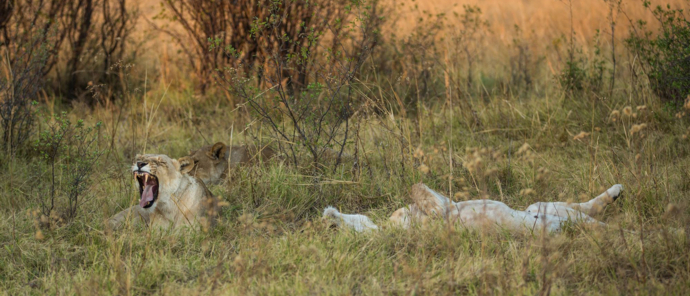 Floodplain Brawlers
Even though we've had our first rains, the floodplains are still quite dry, increasing the number of territorial hippo fights. These fights are so ferocious that both hippos can be severely injured, with the loser even dying at the end. We had one such fight near our Machaba Camp, and after the losing hippo had died, crocodiles ate the carcass right in front of our eyes!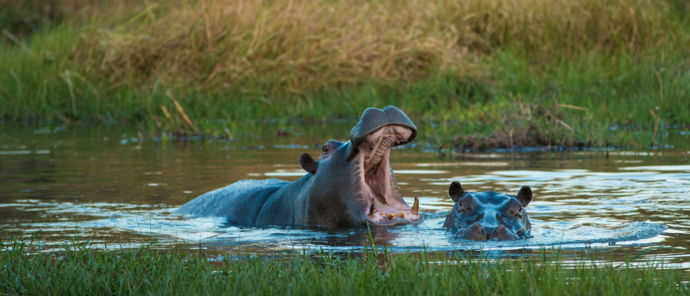 The One That Got Away
We managed to spot three lionesses and five cubs looking for their next meal. The three lionesses spotted and started stalking an impala, but to our surprise, the impala managed to escape the three veteran hunters! Way to go!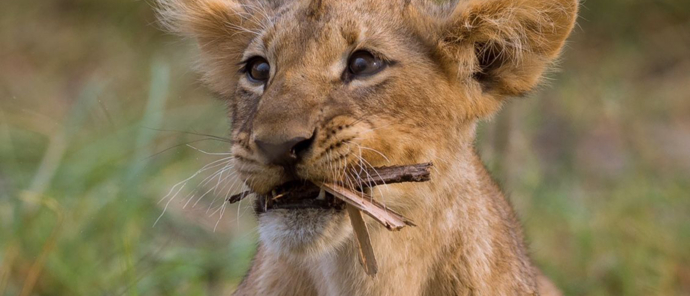 Great Hunt, Great Show
We're so lucky to be able to see 15 endangered wild dogs! We saw this pack of experienced hunters chase down an impala and kill it right in front of our safari vehicle!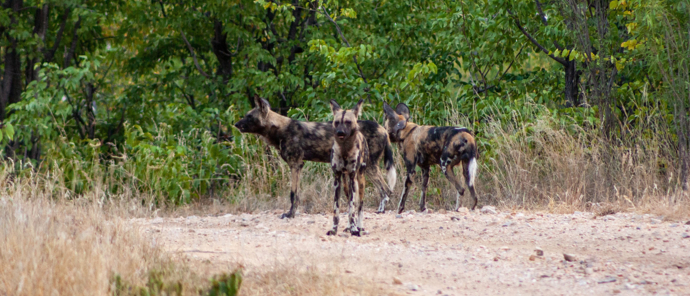 Welcome to The Family
Machaba Camp's once heavily pregnant banded mongoose has finally given birth! At the time of writing the cute little pups were just about two weeks old and are being kept safe in their den. The mother and any other lactating female mongooses will nurse them while the males of the troop will gather food for them to eat. We can't wait to see them pop out of the den for the first time!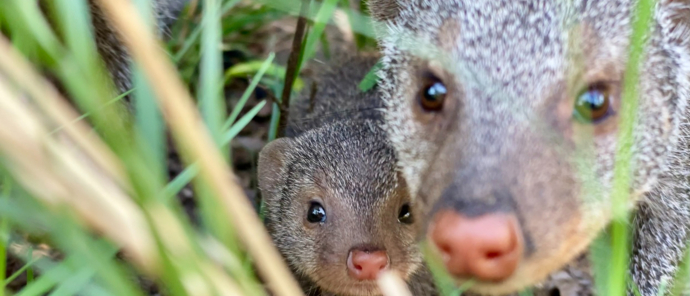 And just like that, another month of incredible wildlife experiences and stories has gone by. With all the amazing things we've seen this November, we can't wait to see what December has in store!

Until next time,
Ona, Shaun and Eric
Guides and Managers from Machaba Camp