Machaba Camp Wildlife Stories December 2021
The festive season at Machaba was truly special with the rainy days and hot humid weather ensuring that all shades of the colour green were featured everywhere across the landscape. Our Christmas celebrations were amazing too… a little party never did anyone any harm?!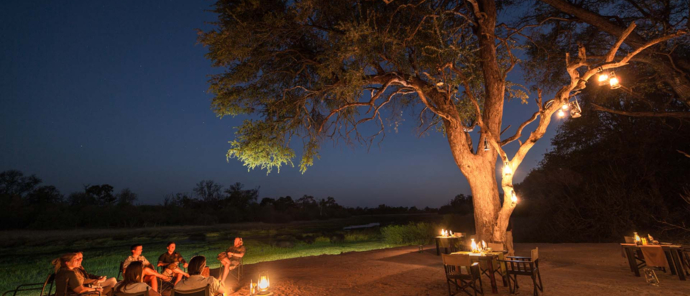 Lion and Aardvark
In the early morning hours, we heard lions roaring close to camp! It sounded as if they had just made a kill, so we drove out and managed to track them through the thickets. We could hear growling and bones crunching as they shared their kill. When we finally saw the lions, the kill was revealed to us… an aardvark!

The big cats enjoyed their meal and moved off shortly after they were done. By then it was time for the guests to head back to camp for breakfast! This was a special sighting because aardvarks are not often seen in Khwai.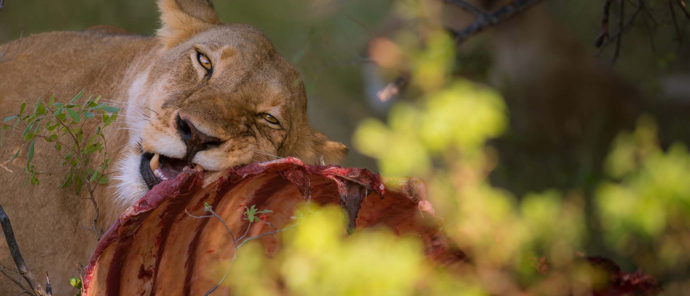 Leopard
Our resident male leopard, named Zaphod, was spotted along the edge of the marsh as he stalked some spur-winged geese. The geese were way too clever for him though, and once discovered, took off and marked his position by flying over him a few times.

Zaphod may not have caught the geese, but he did go on to successfully kill a warthog piglet and have an enjoyable meal. After he was done feasting he had a little rest and then carried on across the marsh.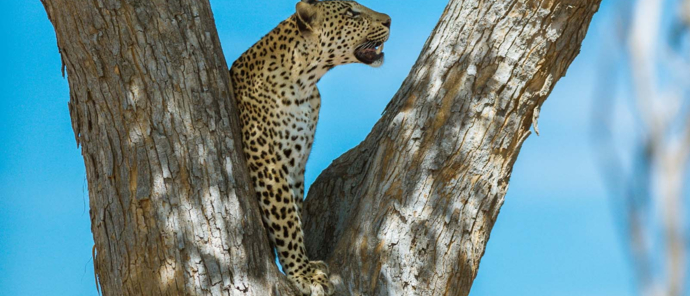 Pride of Lions
A favourite sighting in December was a pride of seven lions crossing the Khwai channel. The lions, always very cautious when navigating the river because of crocodiles and hippos, kept up continuous growling and hissing noises as they made the crossing. Two of them even preferred jumping across, although the cub didn't exactly make it and ended up in the water with a big splash.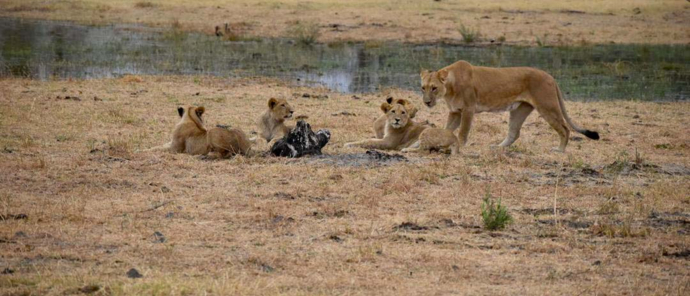 Wild Dogs
As we were driving along the sandy road, a pack of wild dogs ran across the road and our guide followed them for a while. The dogs were out on a hunt and were covering quite a lot of terrain in search of food. Unfortunately, once they reached the thick mopane forest, we had to let them go.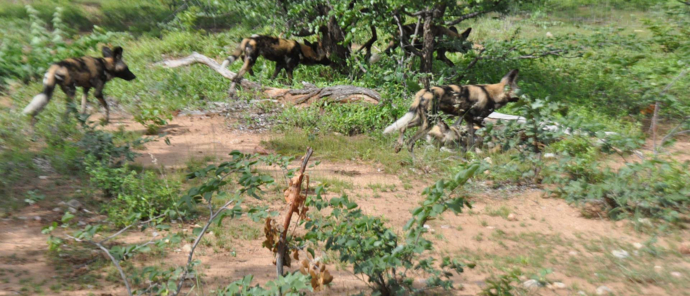 Lions and Elephants
A pride of lions, with a few cubs, were resting in Maghoto after feeding. Later in the afternoon, four of the cubs got busy and climbed a fallen tree. Just then a herd of about 20 elephants crossed the floodplain next to them. Seeing the lions watching the elephants go on their way was a great sighting and a memorable moment in time.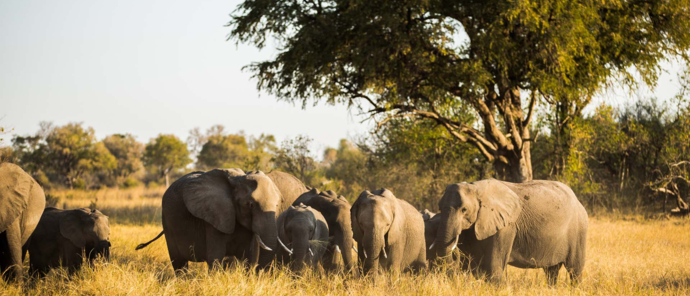 Paradise Flycatcher
We have noticed two paradise flycatcher nests in camp. The parents-to-be take turns to keep the eggs warm and we are looking forward to welcoming their chicks. Paradise flycatchers are monogamous and are generally territorial. The females select males based on their tail length, a form of sexual selection.
Banded Mongoose
We don't usually end on a sad note but it seems one of our resident banded mongooses got into the business of others. As a result, he got injured during a fight and succumbed to his injuries.
Sending you best wishes for a happy and healthy 2022 from all of us at Machaba.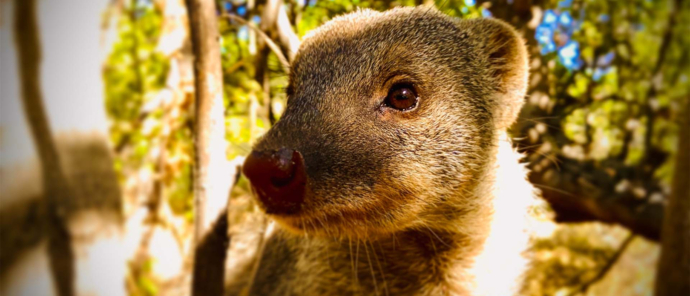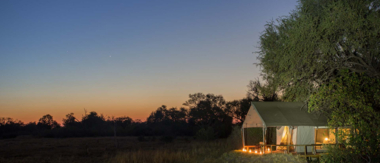 Machaba Camp
Nestled in a riverine tree line, the camp offers privacy, spectacular river views and excellent food ­– enveloped in a layer of warm hospitality.
Find out more