Machaba Camp Wildlife Sightings December 2022
The last month of the year did not disappoint. The weather was wonderfully hot and humid month with a few rain showers. The dry and dusty bushveld has attracted huge congregations of animals to the floodplains in search of water.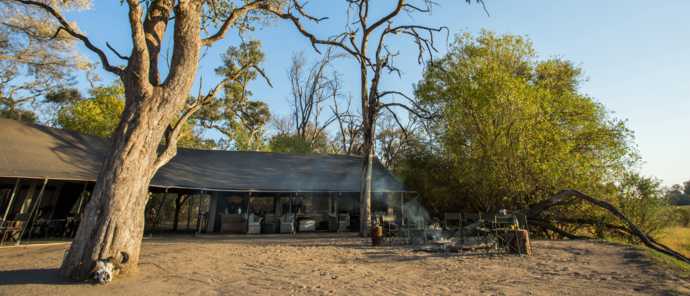 An Easy Meal
During these tough times, before the majority of the rains come, we see the desperation in even our most cunning of predators. While out on a drive we spotted a leopard feeding on the carcass of a baby hippo that had been killed by another hippo. It is very unusual to see a leopard scavenging in this way, but during these hot spells on the delta, no meal can be turned down.
A Successful Hunt
We watched in awe as a pride of lions attempted to hunt a herd of red lechwe. Eventually, after some swift manoeuvering, the lions were able to catch one. The lions were then rewarded with their meal which they ate until their bellies were nice and full. They left nothing behind!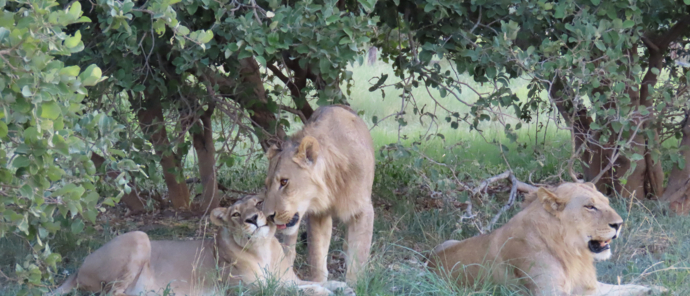 Going Off Menu
One day we came across a leopard feeding on a dead aardvark. This is a very unusual sighting because these nocturnal animals aren't often seen on game drives. We are not sure if the aardvark was killed by the leopard or was already dead. The leopard didn't seem to be too picky and tucked into its interesting meal quite happily.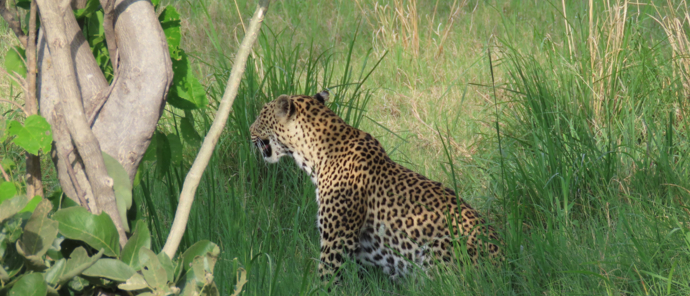 Tug Of War
After a very successful hunt of two buffaloes by a pride of lions, the lions were seen feeding on the carcasses along the banks of the river. All the commotion attracted some opportunistic crocodiles who then tried to steal the carcasses from the lions. What we witnessed next was a thrilling game of tug of war between these two top predators.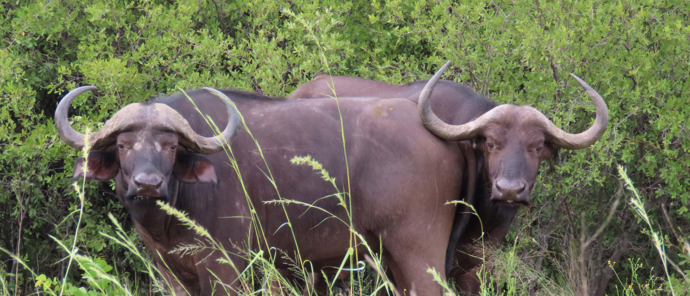 A Busy Time For The Wild Dogs
This month we were thrilled to have had numerous sightings of a small pack of wild dogs in the area. This pack made up of only four dogs has been seen often running to and fro while hunting. These busy wild dogs have also been very successful in their hunts and have taken down quite a few impala and red lechwe that are congregating in the area.
Cuteness Overload
Our resident family of banded mongoose have just extended their numbers with the birth of some new pups. These cheeky and extremely cute little pups are often seen in and around camp.

As we reach the end of the year we can look back at all the exciting moments and sightings we have experienced in 2022. We are constantly amazed at how lucky we are to live and work in such an extraordinary part of Africa. We look forward to the year ahead and all the wonders we are yet to see!

Until next time,
Ona and BT
Machaba Camp Guides