Machaba Camp Wildlife Sightings April 2023
April in the Okavango Delta means that the mornings and evenings are starting to get very cold. We have not had any rain for some time now so our once lush green landscape has turned into a golden-brown and dry bush.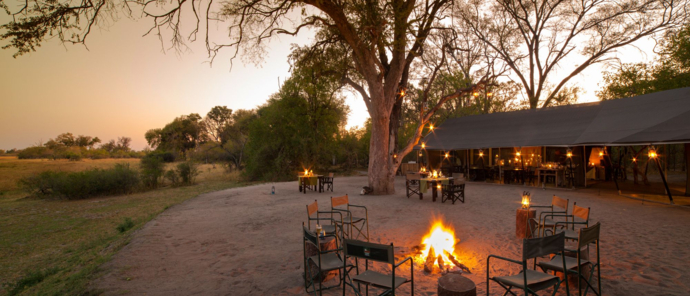 A Rare Sighting
It's not very often that we get to sit and watch a herd of sable antelope in their most relaxed state. This striking antelope was seen grazing peacefully and had a few youngsters that frolicked about among the adults. A delightful and rare sight.
Swimming Lessons
During our bumble along the banks of the Khwai River, we stumbled across some hippos sunbathing in the banks. When a herd of elephants came bustling towards them looking for a refreshing drink of water, they quickly dashed back into the river.

The elephants slurped up the water while some of the younger members joined the hippos in the water for a swim. It was fascinating watching these two large mammals interacting in the water.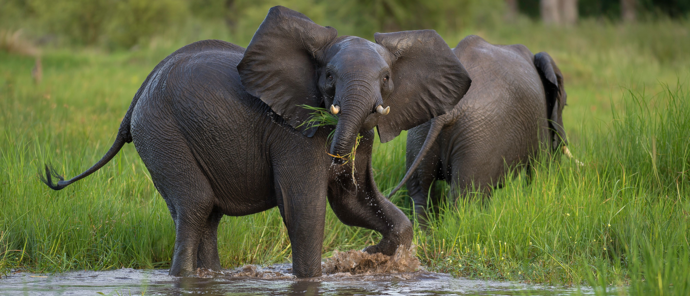 A Hi-Jacked Meal
During an afternoon drive, we spotted a leopard who had just successfully hunted an impala. We watched as it feasted on the hindquarters of the animal. In this part of the world, every meal attracts attention, and soon enough, a group of hyenas began to appear on the scene.

One by one, they approached, hugely outnumbering the leopard. As darkness set in, these aggressive predators forced the leopard to abandon its hard-earned meal. The hyenas quickly made short work of the impala, leaving nothing behind.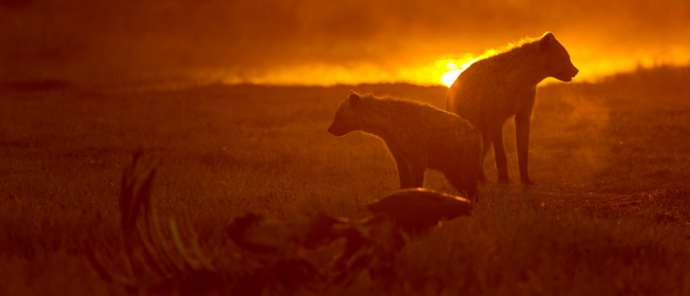 Better Luck Next Time
It is always such a pleasure watching our resident wild dogs in action. This small pack of only three wild dogs were seen attempting to hunt an impala. Their tactic of splitting up to try and flush the impala towards one of the wild dogs in waiting was unfortunately not successful.

This move is more likely to work with more wild dogs. The disappointed pack then rested for the rest of the afternoon. How delighted we were then to spot them the next morning with a successful kill that they were busy devouring.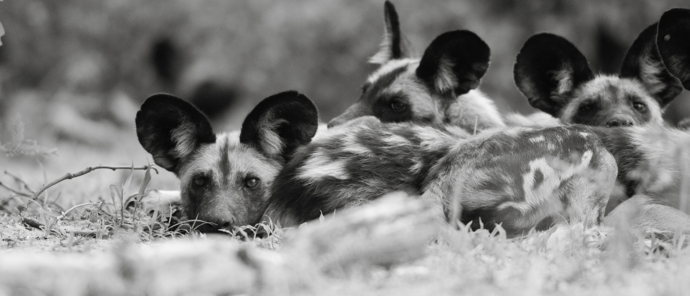 Lions On Our Doorstep
BD and Moss didn't have to take their guests too far to encounter wildlife. One afternoon a pride of lions were seen moving through camp towards the solar panels. The guests were thrilled to see these big cats so close to cam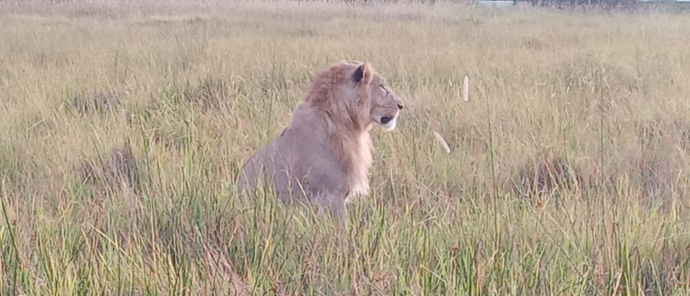 As we move into the middle of winter in Botswana we look forward to all the changes in the landscape and what it means for the animals. The change always brings with it some excellent wildlife encounters.

Until next time,
Ona and Moss
Machaba Camp