Machaba Camp Wildlife Sightings March 2023
March began with some of the heaviest downpours we have experienced this year. It was an incredible sight with the skies cast in dramatic cloud cover. Between the rain, we enjoyed hot and humid days accompanied by some exciting wildlife encounters.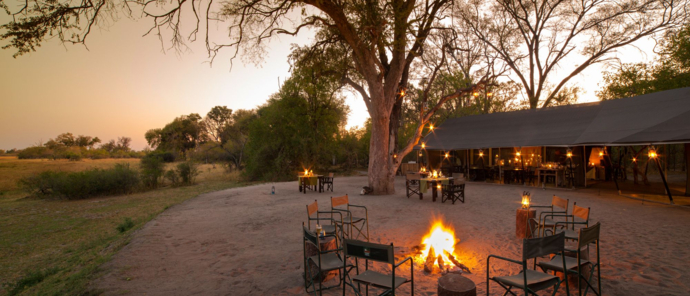 A Fight For Territory
The intense snarls and growls from two male leopards were heard from quite a distance away while our guests were out on a game drive. After following the sounds they discovered the two battling big cats face to face in a thrilling fight for territory. The battle raged on for some time and eventually the one leopard had to submit and move out of the area swiftly.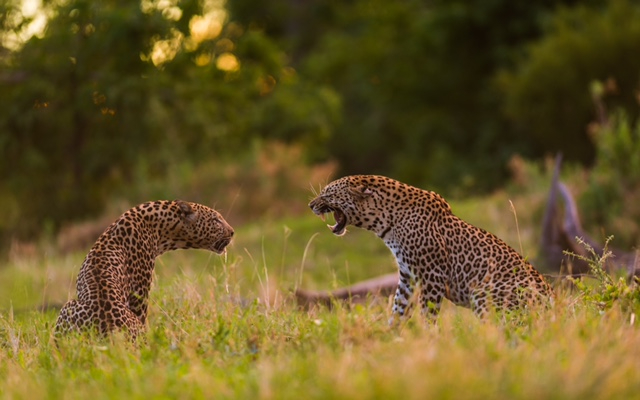 A Fresh Meal
On one of our early morning game drives, we were thrilled to spot a pride of lions feeding on a very fresh zebra kill. We watched for a long time as the small pride made up of three females, two young males and four cubs, fed happily on their meal. After which, they decided it was a great time to take a very long nap.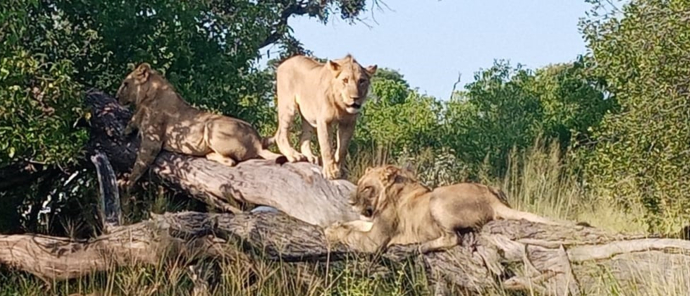 Life and Death
It's the age-old struggle between life and death. A pride of lions awoke one day to the sight of a kudu passing by the nearby thicket. The lions stalked the kudu carefully before the chase began. The chase was long and arduous for both the kudu and the lion, but in the end, the kudu managed to escape to live another day. The lions would have to try again to secure themselves a meal.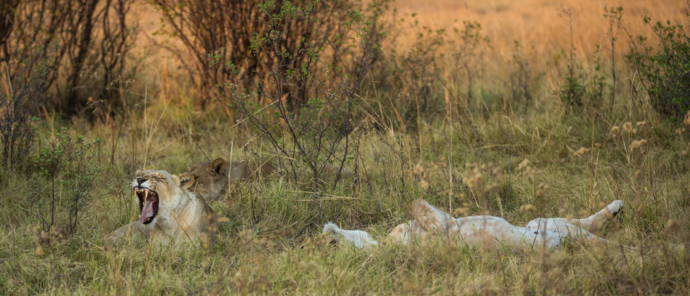 Scavengers to Predators
In a rare sighting, our guests witnessed a clan of hyenas hunting an unlucky waterbuck. The hyenas, who are more likely to be found scavenging, chased the buck down and eventually managed to catch and kill it. The daring clan ate well that day.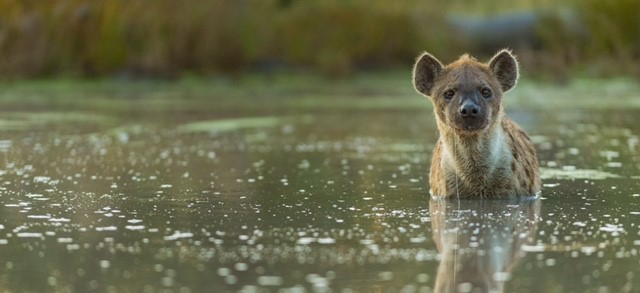 The rain definitely did not dampen our spirits and with so much wildlife action this month our guests enjoyed a once-in-a-lifetime safari in Botswana. April looks like it is going to be just as thrilling and as always we will make sure to show our guests the best of the Okavango Delta.

Until next time,
Ona
Machaba Camp