Ngoma Wildlife Sightings March 2023
The annual rainwater is arriving from the Zambezi and fills the floodplains. The changes in season make for dramatic skies and idyllic views from Ngoma Safari Lodge.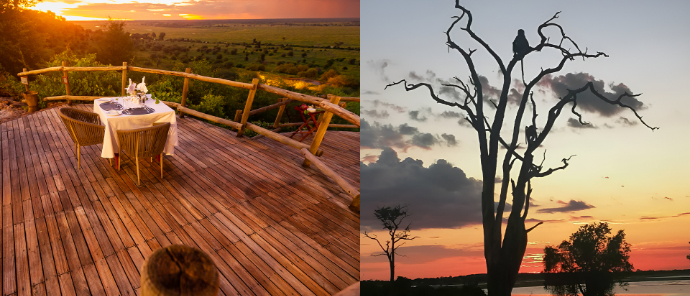 King
As the wind carried a distant roar, our hearts started pounding a little heavier. A male lion, alone and monitoring his territory, was on the move. On the way back to camp after an afternoon game drive, we spotted the King lying beneath the brush, vocally letting all under his reign know that he is present.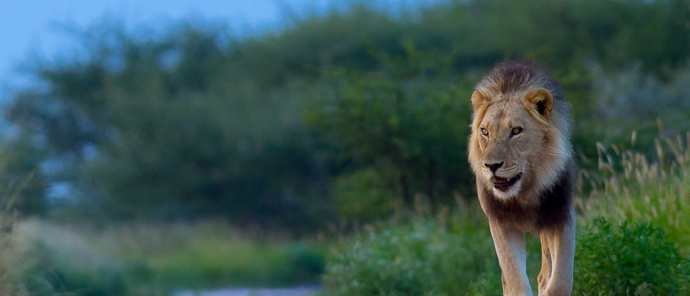 A Hippo Out Of Water
When the floodwater arrives and the water slowly saturates the earth, islands form in the plains of Chobe. One such island is called Sedudu.

This creates the perfect place for hippos to climb out of the water and graze during the day. This can be quite an interesting sighting for guests as we usually see them in the water and can forget just how large these mammals are.
Python Vs Impala
Picking on someone a little more than its own size, a central African rock python had quite the lunch…

On a game drive, we found a rock python who had almost completely swallowed an impala. A snake's jaw is not fused and is extremely flexible, making a big mouthful a reality. A meal like this can take up to four hours to finish and will the snake comatose and extremely vulnerable to birds of prey and other predators.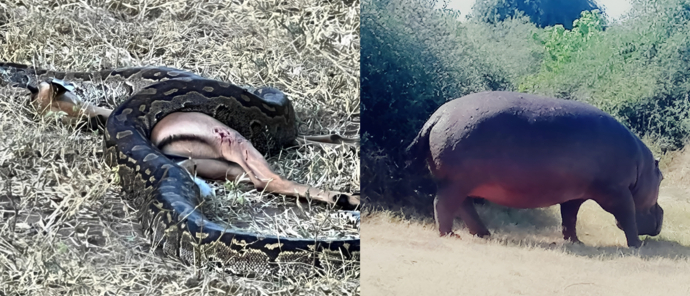 What a month in Chobe! We are looking forward to further changes in the weather and what that hold for the wildlife…
Until next time,
Nelson
Ngoma Safari Lodge