Gomoti Wildlife Stories April 2023
The crimson sun sets as we spend time with wild dogs. The deepening waters of the Gomoti River settle some tension with the territorial hippos and the banks sink as the river swells. With hope in their hearts that they will return one day, we said goodbye to many teary and content guests at Gomoti Plains.
The warm days and incredible wildlife sightings were followed by teary guests saying goodbye to unforgettable experiences at Gomoti Plains. We could feel the hope in their hearts that they will return one day.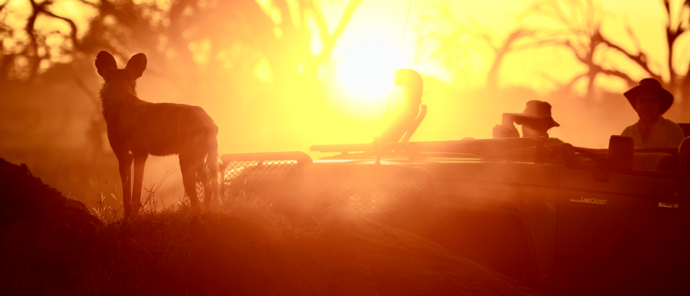 It Runs In The Family
Survivor, the lion, was named for his proficiency to defy the odds and survive against them.

Now, as his sister's five cubs thrive, it is clear that the survival gene runs in the family. Equally, as impressive, his two sisters have shown that they are capable mothers and determined to keep their cubs safe.

Survivor has taken up the role of teaching the young cubs some important lessons through rough play. Although not old enough to eat meat, the small cubs must learn by watching the adults in the pride. After taking down a zebra, Survivor and his sisters enjoyed a large meal while the young ones 'took notes'.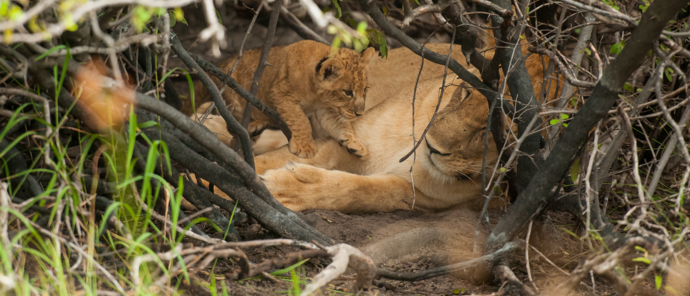 Bachelors
A bachelor herd of elephants has taken up residency at camp as the natal herd continues on their journey. We could sit in camp with a cup of hot tea and watch them all day!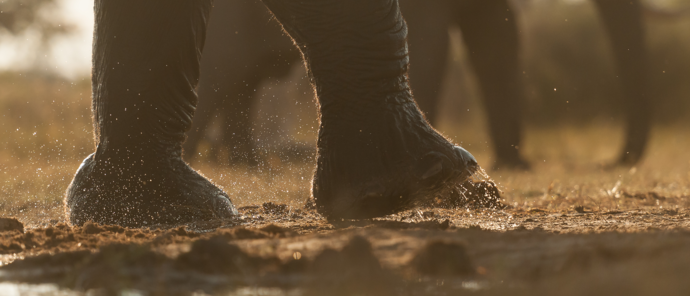 Johnny Walkers
To cover more of their territory, the coalition of lions known as the Johnny Walkers split up on most days and made their presence known to challengers nearby. This coalition is settings its boundaries and it has been a pleasure to listen to them communicating from camp!

As the floodwaters arrive and ease the tension in the smaller waterholes, our hippos are noticeably moving around more and some bull elephants have taken up residence at camp. There is change in the air as we look back on another fantastic month at Gomoti Plains.

Until next time,
Ponche
Gomoti Plains