Kiri Camp Wildlife Stories September 2023
Botswana's climate is semi-arid, and it is hot and dry for much of the year. September is a good example of this, with sparse, dry vegetation that is ideal for excellent wildlife viewing. The month begins its transition to drier and warmer conditions, with average temperatures ranging between 16 and 31 degrees.

Mornings are somewhat chilly, with a touch of windchill, while afternoons become very warm especially just after noon. Despite the intense heat driving animals to seek refuge in the shade, September is one of the best months for spotting predators due to the lack of rain, which causes many waterholes to dry up. Many animals travel long distances with their young in search of water, as we've seen in our area.
Busy Lions
Two new male lions have been observed in the area, causing the resident lions to move off. Finding these big cats is not easy; one must embark on a serious hunt. During the first week, there were few sightings.

However, luck was on our side when we spotted two lions mating on a drive. After their encounter, they walked away and rested under a nearby tree. In the morning, they were seen at it again as well as in the evening. They were seen later looking very pleased with themselves.

These same lions were also spotted the very next day looking very full and happy after a successful hunt the night before. They lazed under the shade of a tree with their full bellies.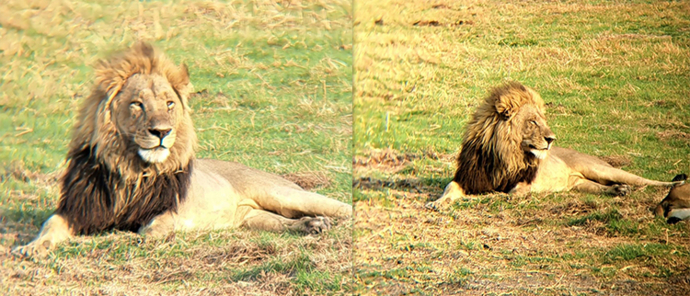 Wild Dogs Go Hungry
Eleven wild dogs, accompanied by nine pups, were seen chasing impalas and red lechwe. The entire pack ended the pursuit without a single successful catch, showcasing the disappointments that can happen in the wild.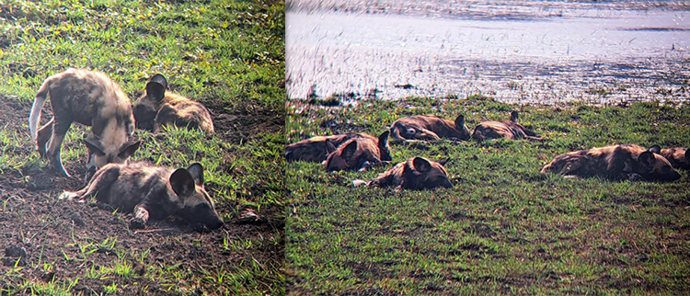 A Week To Remember
We had one week where the sightings were just incredible. A leopard was spotted resting in a tree, only showing its head, tail, and legs with two lions relaxing under a nearby tree.

Although there hadn't been any successful hunts yet, a group of wild dogs was spotted hunting and missing their target. These animals were seen every day on the opposite side of the river, running around and looking beautiful from a distance.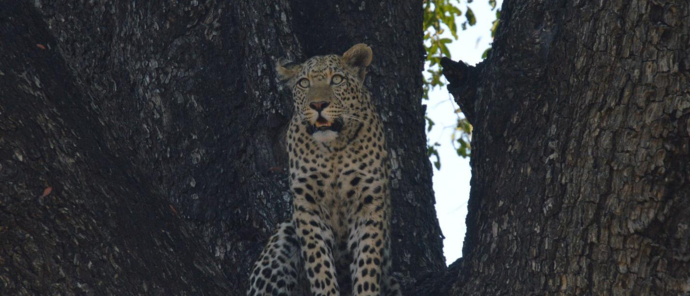 One morning, a group of lions were observed feasting on a buffalo from a successful hunt the night before.

We sighted two leopards, a female and her cub, cruising through the area. The mother stalked and killed an impala, while her cub relaxed on a tree, watching her impressive pursuit. He joyfully leaped from the tree to help bring the feast into the bushes. This happened just a few meters from the Kiri River.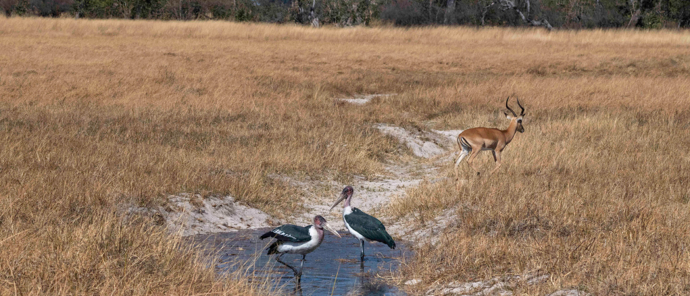 At that same spot, two birds, a marabou stork and a fish eagle, had a fight over a catfish. The strength and agility of the fish eagle means that it eventually flew away with the prize.

Until next time,
Dicks
Kiri Camp