Gomoti Plains Camp Wildlife Sightings September 2023
In September, there were warm days and pleasant nights. There were occasional light winds and some hazy days. The floodwater in front of the camp reached its lowest point, bringing wildlife with it. By the end of the month, the water began to recede.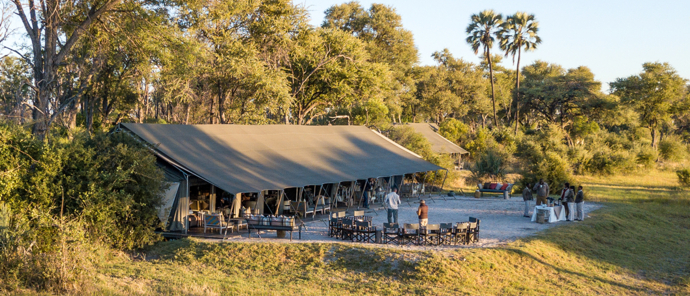 A Big Five Day
This unique day allowed guests to see the big five all in one drive with our guide, Carl. One guest even mentioned that he had already checked off everything on his bucket list on the first day and was ready to go home.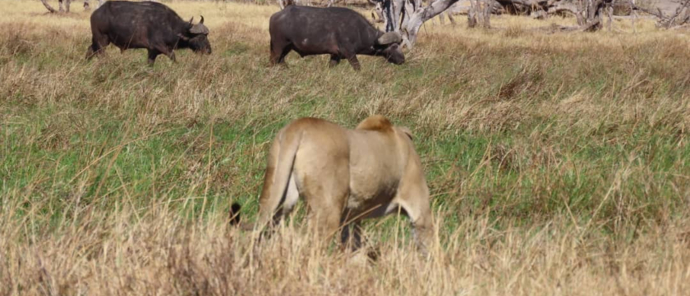 A Buffalo Visit
A large herd of buffaloes ventured very close to camp from the north and chose to spend a lot of time hanging around just outside the camp. This gave our guests a unique chance for photography and a lovely bit of dinner entertainment.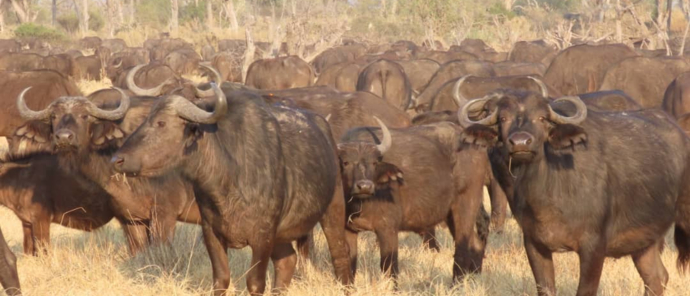 Front Row Action
A group of our guests were enjoying sundowner drinks by the waterside when an impala suddenly sprinted past them. What happened next was an unforgettable sight as a pack of wild dogs chased the impala, coming within just two meters of the onlooking guests. The guests were astonished to see that the dogs paid little attention to them and continued their pursuit of the impala with only a passing glance at the spectators. There was no time for the guests to grab their cameras, so this remarkable moment will live on only in their memories.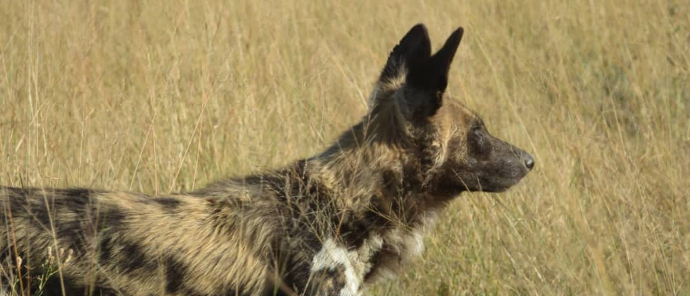 A Guide's Experience Pays Off
While driving in the southern region, our guide Mott noticed a leopard in an open area. The leopard then moved towards the trees. As the guide followed her carefully, they were pleasantly surprised by the sight of the leopard's cub perched on a tree branch, looking shyly at them.

One of the guests remarked, "If it weren't for Mott, we might have driven by without even realizing the cub was there. How would we have known where to look?"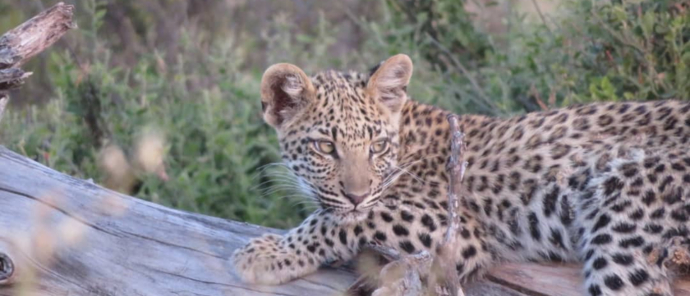 Another incredible month on The Gomoti Plains has gone by in spectacular fashion. With thrilling encounters and chance sightings, this month has been full of surprises.

Until next time,
Cyrus
Gomoti Plains Camp