Gomoti Plains Camp Wildlife Stories August 2022
August was a wonderful month at Gomoti Plains Camp, filled with intriguing wildlife sightings and excellent, although unpredictable, weather. Sunny and breezy days are still accompanied by chilly nights. The water is still rising in front of camp and some of our roads on the plains have flooded, so we have been making use of the bridges to get into camp.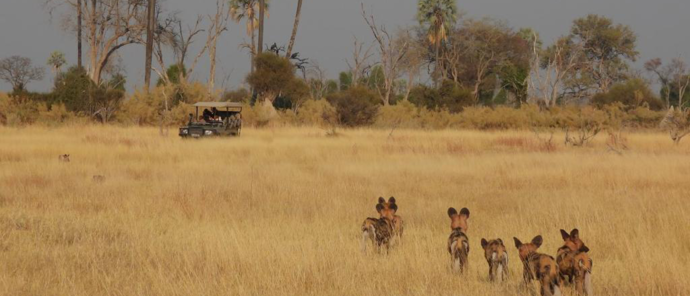 Raining Cats and Dogs
The month was filled with the most amazing and plentiful encounters with lions, cheetahs, leopards and of course, wild dogs. Almost every game drive we have welcomed these remarkable sightings. Guests and guides alike were enamoured with the frequency of sightings!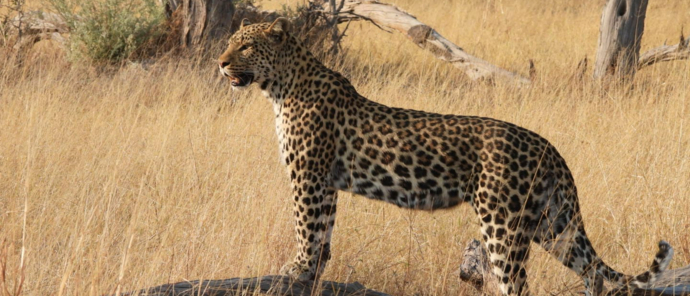 A Mighty Fight
When we came across the sight of two massive elephant bulls fighting, the guests on the drive were able to witness true power in nature. These bulls are competing for females and the winner will ensure his strong genes create an even stronger next generation of elephants.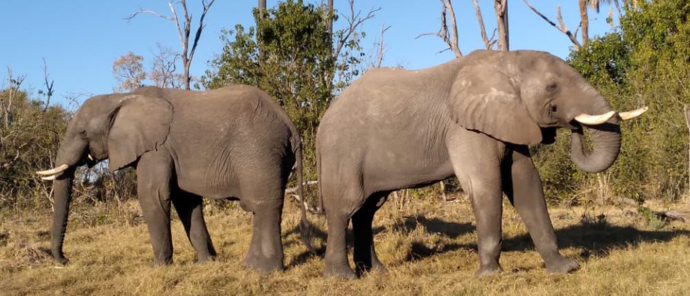 A Day To Remember
Driving out at sunrise one morning, we were delighted to stumble upon three male lions, as we watched them move through the tall grass we heard the yelps and barks of wild dogs on a hunt. Immediately, we made our way towards the action.

On our way to the wild dogs, we crossed paths with a leopard! We were thrilled to find all these incredible predators so close to each other. While we were watching the dogs in action, the leopard, to our astonishment, caught a vulture! The dogs and leopards were then rudely interrupted by two elephants that chased all the predators from the area.
If August has been any indication of what is to come in the next few months in the Okavango Delta, we are in for a wild experience of a lifetime.

Until next time,

Ponche Whelpton
Manager and Guide
Gomoti Plains Camp