Ngoma Safari Lodge Wildlife Sightings October 2023
October has brought with it some truly unusual weather patterns, as temperatures have soared to unseasonably high levels, making it a remarkably hot month. This uncharacteristic heatwave has had various impacts, one of which is the drying up of the Chobe flood plain.
Leopard Close Up
As we approached the Simwanza Dam we came across a beautiful leopard. We stopped and watched for some time as the leopard decided to come even closer. It is so rare to have such a close encounter with a leopard, leaving us together with our guests in awe of this big cats presence.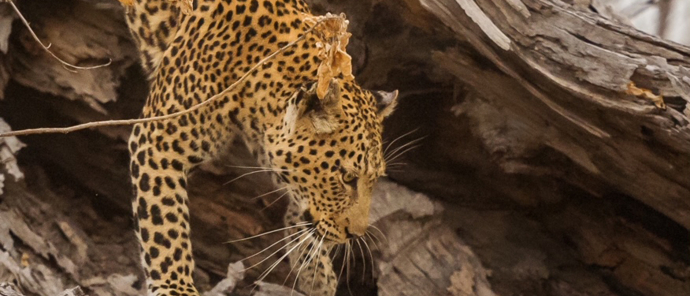 Last-Chance For Lions
For our first time safari guests , spotting lions had proven to be a challenging quest throughout their stay, until the very last day. Instead of giving in, they decided to embark on a morning safari before their departure. We took them a bit further from the lodge, towards the scenic Serondela Campsite, located about 10 minutes away.

What unfolded next was nothing short of remarkable. We stumbled across lion tracks leading us to a pride of twenty-three magnificent lions in the process of a hunt. For a breathtaking 20 minutes,we were treated to the extraordinary sight of these majestic creatures in their natural habitat.

Overwhelmed by the encounter, they finally decided it was more than they had hoped for, and with deep gratitude, they returned to their camp, thanking their guide, Joe, for an extraordinary safari experience.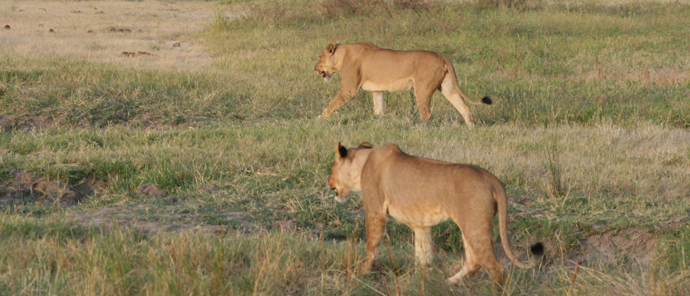 Lions Lying In Wait
Following lunch at our usual meeting point by the river, known as Serondela, we made the decision to explore the riverbank route. We had high hopes of encountering wildlife, even though the day was scorching hot.

Our guests were thrilled to spot a pride of lions laying in the shade by the banks, awaiting possible prey. A herd of buffalo came down to drink and in a moment the lions were up and giving chase. It was an unbelievable moment!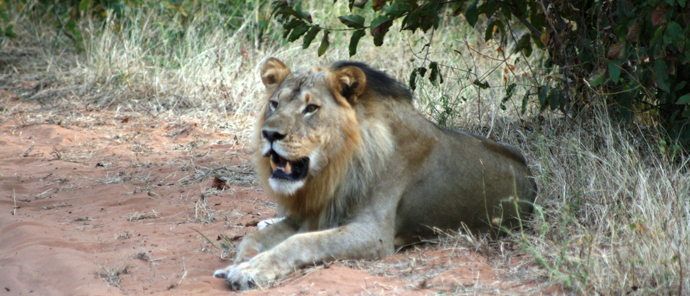 Giraffe Calf Feeding Time
As we headed down Route 17, we unexpectedly encountered a giraffe nursing its baby, a sight that left a lasting impression on all of us. This was undoubtedly the highlight of the day, and even for the guides, who had spent a considerable amount of time in Chobe, witnessing such a spectacle was a first.

This area is typically abundant with giraffes, but such a sighting is a rarity. It was also a first-time experience for our guests, who were equally captivated by this unique encounter.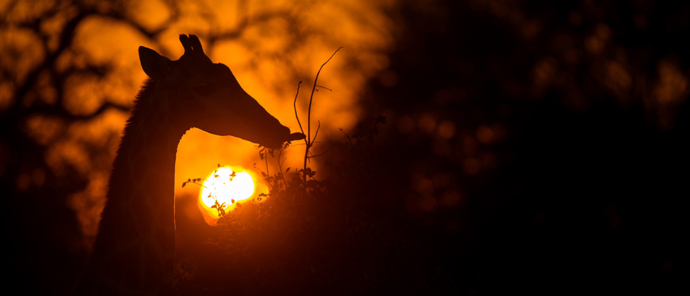 These extreme weather patterns we have experienced have given us the opportunity to witness some unbelievable wildlife encounters. Even so, we look forward to the relief the coming rains will bring.

Until next time,
Nelson & Moreri
Ngoma Safari Lodge