Mana River Camp Wildlife Stories August 2022
Carved out by the mighty Zambezi, the ancient oxbow lakes that once existed are still marked by the four large pools of Mana Pools National Park. Recently our guides, guests and the resident wildlife of the park have been visiting all four.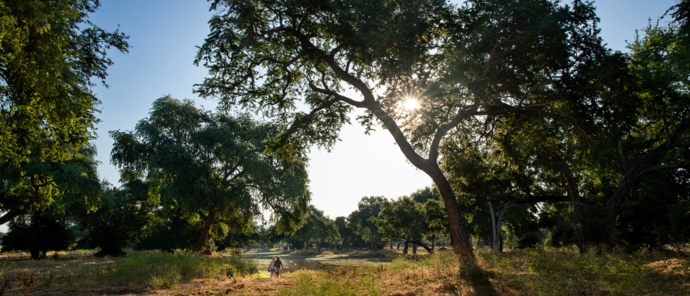 A Warm Welcome
The thrill of a safari is that no two drives are the same and you never really know what's to come. After picking up our guests from the Mana Main Airstrip, we passed Long pool on our way to Mana River Camp and heard the distinctive squeaks of a pack of wild dogs.

Tracking the sound of the calls and their spoor, we found them at Chine pool resting under a bush. After spending some time with them, we decided to move on to Chisasiko pool where we came across three large male lions patrolling the area. A very warm welcome indeed included some lionesses visiting camp.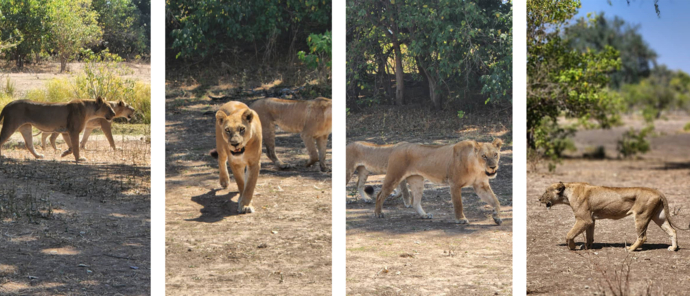 A Walk To Remember
One step at a time we walked towards Mana's mouth through the Miombo woodlands with the impressive Zambezi escarpment rising out of the otherwise flat Zambia in view. James leads the group towards a cackle of hyenas making a big commotion under a tree.

On closer inspection, we found the source of their interest was the possibility of a leopard losing her kill. Leopards have evolved to raise their kill off the ground to avoid the opportunistic behaviour of hyenas, wild dogs and lions stealing their well-deserved prey.

Boswell, a large male elephant, has become a regular visitor at Mana River Camp, we are looking forward to many more moments with him.

Until next time,
James
Mana River Camp Guide