Safari Guide Feature
Machaba was grown from a love for our beautiful planet and its people, and we understand that by supporting each other and working together we can make a difference in this world. This is why everyone including our guides, local communities and guests are part of the Machaba Family.
Meet B.D
We would like to introduce you to one of our Machaba family members, Badisa Balang (better known as B.D) who we recently had the privilege of interviewing.

B.D has been a professional guide for six years and has been a favourite guide at Machaba Camp since 2018.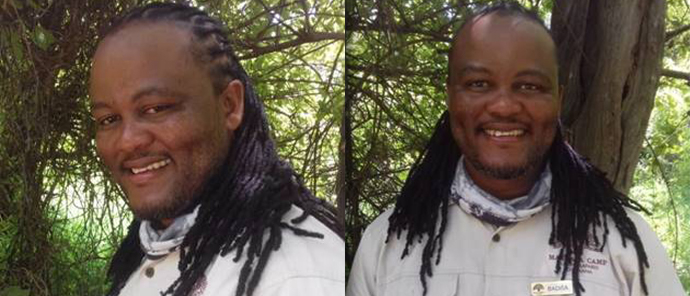 I love guiding, I love meeting new people and I love learning. I admit I don't know everything, but I am blessed to learn something new almost every day.
What is your favourite animal to spot on a safari and why?
I don't have any favourite animals, I really do love them all. Finding an animal is always exciting. It gets particularly rewarding when guests have been looking for a specific animal and I successfully track and find it for them. I get very excited!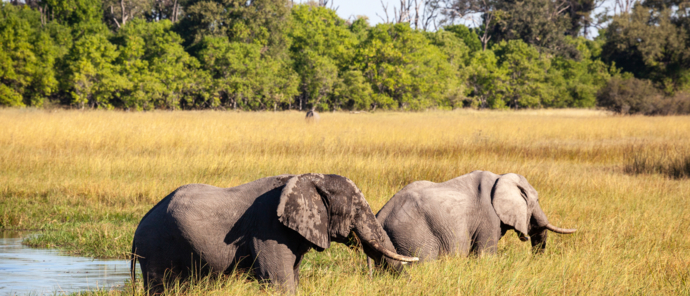 What was your most memorable wildlife sighting?
We came across a herd of impalas and I stopped to discuss them with our guest as it had been a rather slow day for game sightings. As we were observing them, out of nowhere a leopard pounced into the herd looking for a meal. Unfortunately, she missed, but the impalas all scattered. The guests were wide-eyed and in awe.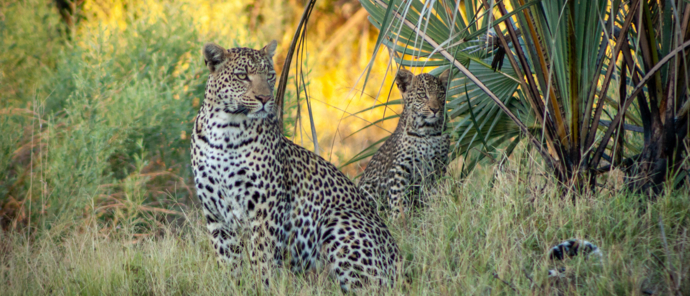 What is the most rewarding part of your job?
For me, it is all about the guest's positive feedback! I want to create a unique and satisfying experience for the guests on my vehicle. I want them to remember me and talk about me for years to come. It is always great when new guests arrive and they ask to be guided by me because I was recommended by friends or family of theirs.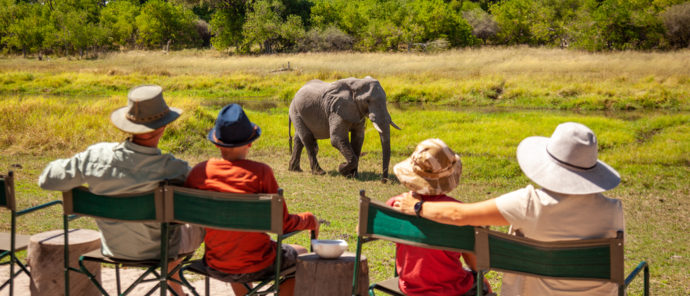 What are some of the most challenging aspects of your job?
I think the management of people in a vehicle. Sometimes couples on a vehicle don't have the same interests. It is very difficult to try to please everyone at times. However we always try to encourage guest to be interested in all things to do will Africa and this includes our people, wildlife, plants, birds and the beautiful landscape.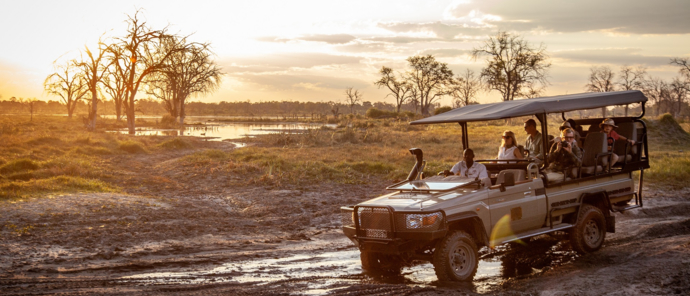 What does the Machaba family mean to you?
I love my Machaba family and they mean a lot to me. They gave me the opportunity to go from being a single freelance guide to becoming part of Machaba Safaris, which In my eyes is the best classic safari company around.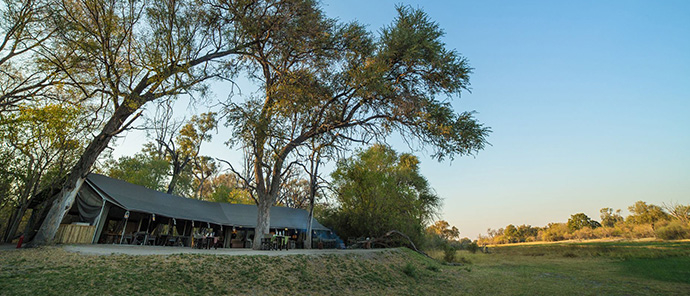 Which animal are you afraid of?
I am cautious of all animals considered 'BIG 5'. They are all equally dangerous and should you be attacked by any of them, you will get hurt. It is our job to ensure that doesn't happen - so having respect for all animals and maintaining a safe distance is always important.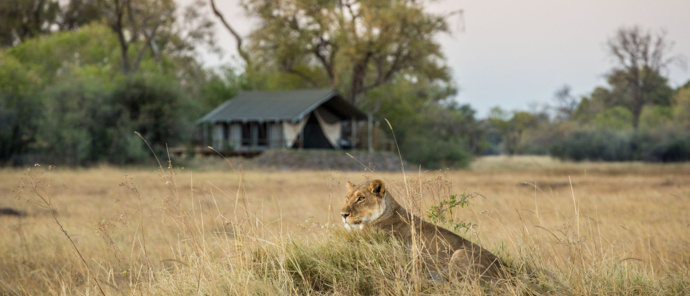 Why do you think Machaba is the best company for Safaris in Zimbabwe and Botswana?
Combining the Zimbabwe experience with the abundance of wildlife in Botswana is unique. You will definitely be pleasantly surprised! Also, we are a family orientated business, run by families for families and we love having you as part of it all. You will arrive as a guest and leave as part of our family.

We hope you enjoyed finding out more about B.D. Please feel free to share back with us any incredible times you enjoyed at any of our camps.

Sending love from Africa,
The Machaba Family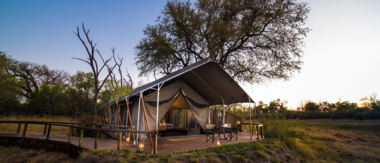 Discover Machaba Camp
Nestled in a riverine tree line, the camp offers privacy, spectacular river views and excellent food ­– enveloped in a layer of warm hospitality.
VIEW HERE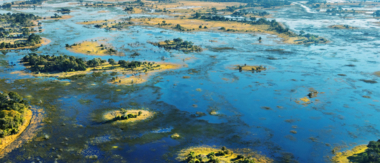 Explore The Okavango Delta
A tapestry of seasonal waterways, the Okavango Delta is home to more than 2 000 plant, 530 bird, 65 fish species, and a large variety of mammal species.
READ MORE