Machaba Camp Wildlife Stories September 2022
The gentle gusts of wind are stripping the trees of their lasting leaves as we await the summer rainfall. Dust clouds form underfoot as the wildlife of the African bush move through their territories and evade the heat.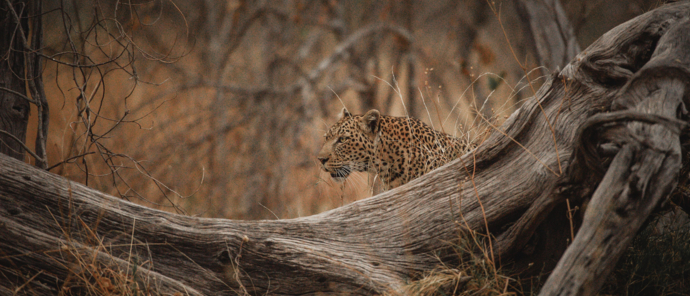 The Leopard and the Roan
A leopard is a formidable creature with heroic strength and solitary behaviour. Carrying up to three times its body weight, the leopard has evolved to haul its prey up a tree away from the scavenging lurkers and opportunists.

Taking down a Roan antelope is no easy task, however, the leopard that has been spotted near Machaba Camp enjoys a challenge! Unfortunately, a clan of hyenas were nearby and overtook the well-deserved kill.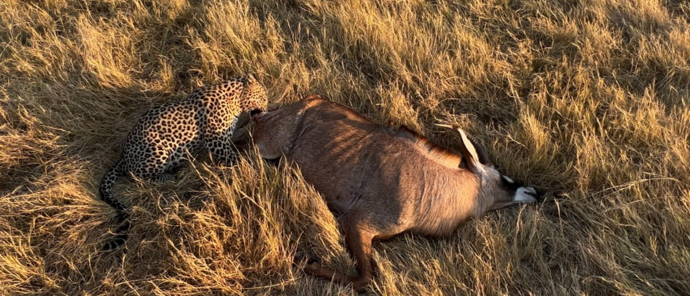 Christmas Came Early
A pride of lions enjoyed an early Christmas feast with no less than three buffalo kills in one sighting! And in a different sighting, an elephant carcass was a feast for lions and crocodiles as it lay on the river edge.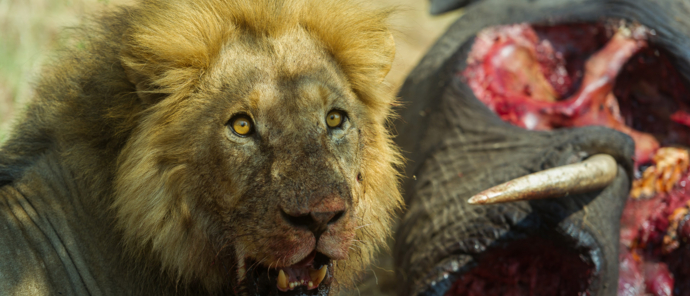 In Shallow Waters
After a dry winter, muddy pans are the ideal havens for birds searching for food. A saddle-billed stork with a taste for catfish was spotted catching his favourite meal.
Banding together
The banded mongooses and baboons are surprisingly enjoying each others company and have been found countless times in the same vicinity around camp…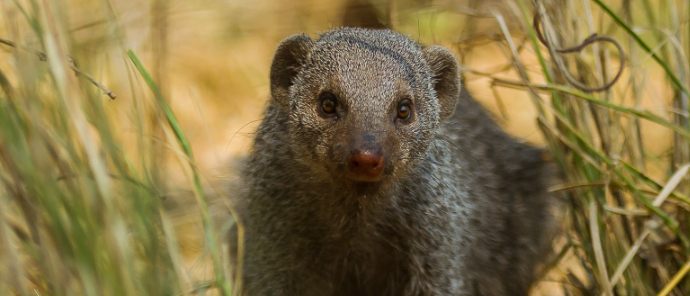 The trees are shedding the last of their leaves and we are looking forward to the replenishing rains and subsequent wildlife sightings next month brings.

Until next time,
Elcke
General Manager