Wildlife Sightings July 2021
With winter living up to its reputation, we're glad that July's wildlife sightings were so incredible we didn't even notice the cold! With so many lions, elephants and buffalo to see, how could we possibly think of anything else?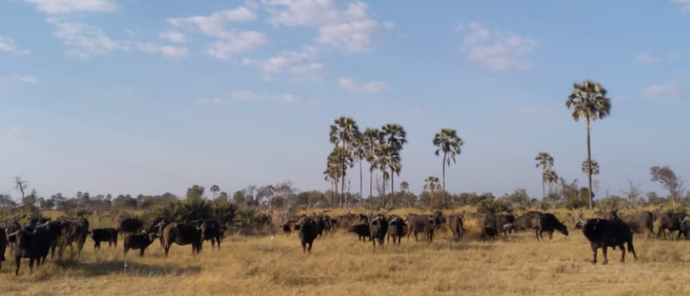 Kings of the Floodplains
Ever since the current male lions kicked the previous pair out, we've been seeing and hearing a lot of these two bachelors. On one particular occasion, we could hear them roaring and calling near camp almost all night.

The pair resumed their calls throughout breakfast the next morning, but this time they sounded much closer! The calls seemed to have spooked the nearby impalas into doing the same. Then out of the blue, we spotted some of the impalas frantically running towards camp.

That's when we saw them, the two male lions who were keeping us up all night finally appeared, and as if to say "We own this land", the two nonchalantly walked across the floodplain in front of camp and headed towards the river. We jumped into our vehicles and pursued them, knowing we were in for an amazing viewing experience.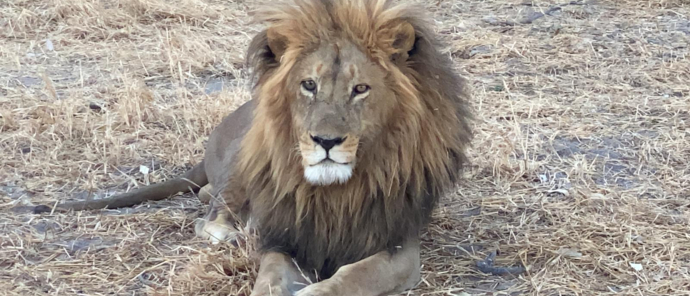 Expect The Unexpected
Our mokoro river canoeing experience is one of the most serene and relaxing activities we have at Gomoti. That's why we were stunned when we had one of the most amazing and exciting lion sightings from the mokoro!

We spotted two lionesses on the banks of one of the Okavango Delta's waterways. The lions seemed to be just as curious in us as we were in them, and after a brief exchange of glances and glares, the lionesses eased up and had themselves a drink.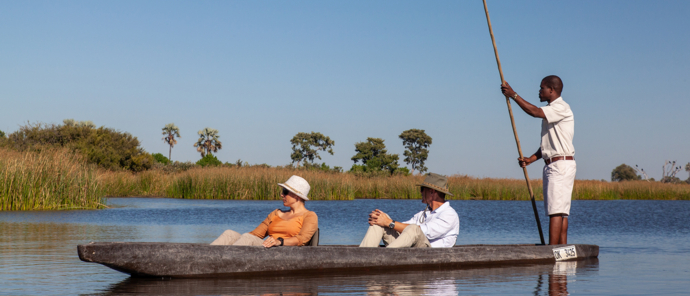 Mother Dearest
We knew July was the month of lions when we spotted yet another lioness during one of our game drives. She was walking by herself and looked a little hungry, that's when we recognised her! She was one of the lionesses we had spotted during our mokoro river canoeing.

We followed her back to her den and to our surprise, she's the mother of four of the cutest cubs you'll ever see! We spent some time just observing this mother in action and even snapped some great pictures of the happy little family.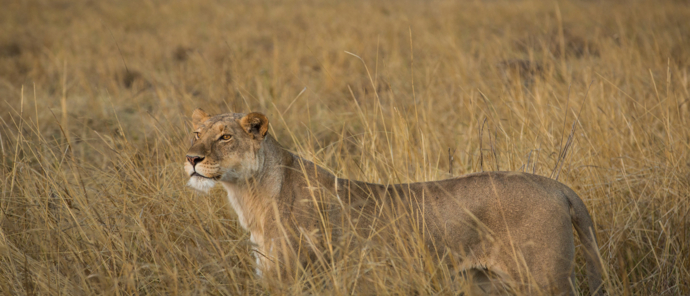 Nuts Are a Must
The palm trees are ripening. That means spotting huge herds of elephants on safari is almost guaranteed! There is something about the palm nuts that elephants just love, so much so the normally reserved and noble animal will go out of its way to get a nibble.

The palm trees are tall so the elephants can't just reach up and grab a trunk full. So what they do instead is grab the trunk of the tree, and gradually but forcefully shake the nuts loose. After that, it's time to eat! The smaller females and the young elephants who don't have the strength to shake the tree also have the chance to indulge in this delicacy.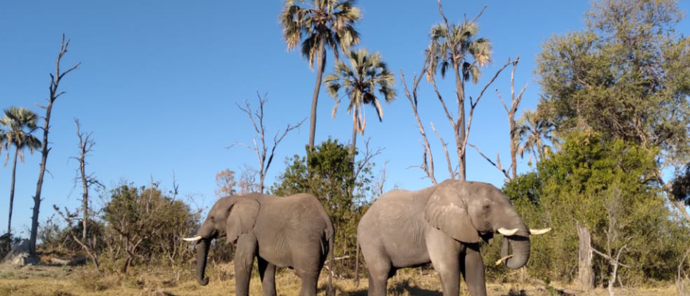 Munch Time
While many animals don't have any fond feelings towards the dry season, buffalo prefer the dryer grazing grounds. That's why this time of year is a great time to catch large herds of buffalo munching away on the floodplains!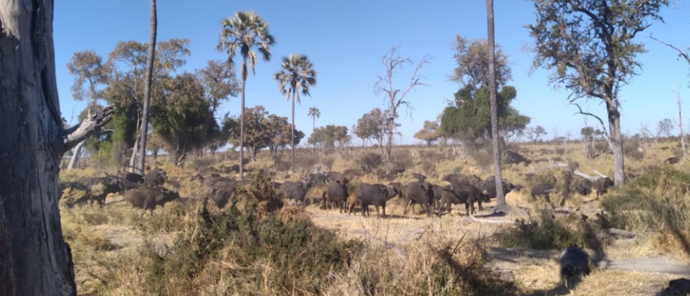 Until We Spot Again
It was an absolute pleasure to be at Gomoti Plains Camp this month. We got to see so many wonderful animals doing what they do best and can't wait to see what August sightings will look like!

See you this time next month,
Onx Manga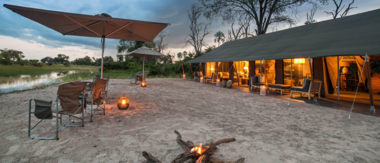 Gomoti Plains Camp
Framed by towering palm trees lies Gomoti Plains Camp. Eco-luxury at its finest!
Explore Camp Here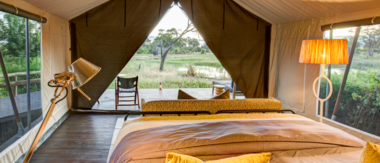 Start Your Journey
Starting at the world-famous Okavango Delta, this safari includes the Gomoti Game Reserve – known as the predator capital of the world.
Classic Machaba Package