Ngoma Safari Lodge Wildlife Report February 2023
The unexpected heavy rains this month have transformed the floodplain into a seemingly endless sea. These early floods have made it difficult for the wildlife to move around which has created unbelievable encounters for our guests.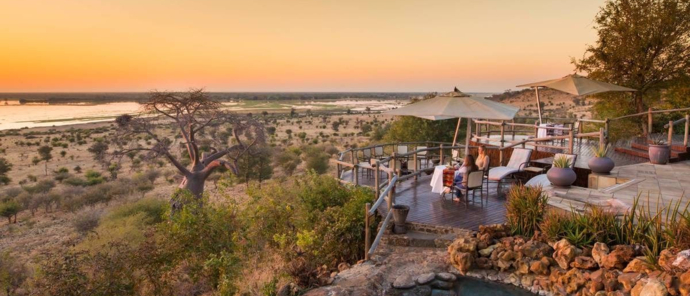 Just Lion Around
One of the best signals to guides looking for predators is the sight of vultures congregating. During this particular game drive, we noticed a few of them sitting in a leadwood tree. After approaching the area slowly we discovered the tracks of two male lions leading into a nearby thicket.

We watched and waited for them to emerge but for a long time, we could only hear some growls and snarls. Eventually, they left the safety of the thicket with very full bellies. They then did what lions do best, sleep in the warm African sun.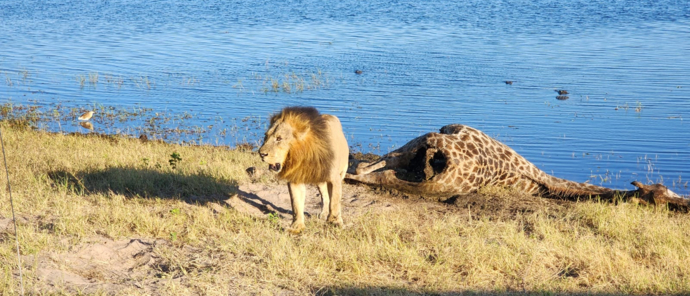 Zebra Crossing
The unusually high rainfall we have been experiencing lately has created new and massive waterways throughout the area. This poses a challenge to those animals wanting to cross over to the Chobe mainland.

We stumbled upon a huge herd of zebras wanting to cross the river but it seemed they were very much aware of the dangers involved and it took one or two brave individuals to get the entire herd moving. The spectacle of the crossing was astonishing. Our guests watched in silence as young and old crossed the river to the other side.
Although the rains have stopped, the floodplains and Chobe river continue to swell as water floods in from the surrounding areas. The high water level in Chobe is sure to create many thrilling animal encounters, and we cannot wait to see what happens next.

Until next time,
Moreri
Ngoma Safari Lodge