Machaba Camp Wildlife Stories February 2022
The bush continues to thicken and is turning gorgeous shades of green after the rain, testing our tracking skills. The lush greenery sets the stage for February's wildlife sightings.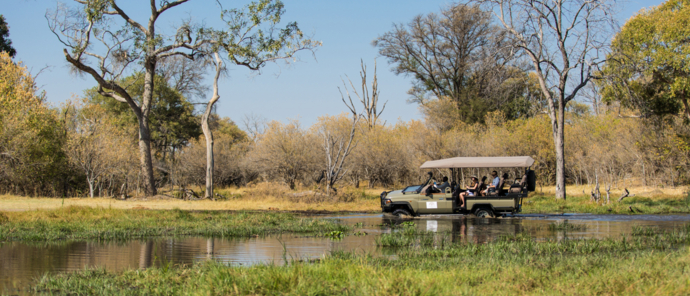 A Beastly Banquet
Male hippos are extremely territorial over water and will often fight to the death when threatened by another male. For a few days, we found a pack of wild dogs feasting on a hippo that had apparently succumbed to injuries during one of these battles. This is an unusual sighting as wild dogs are known to prefer actively hunting and eating fresh meat from a kill.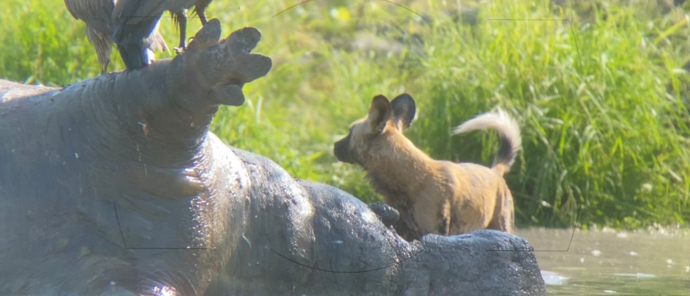 A Shared Feast
Hyenas and crocodiles are an unusual dining pair, however, a dead hippo is grounds for sharing. A daring endeavour for the hyenas but it seemed the crocodiles had enough on their plate.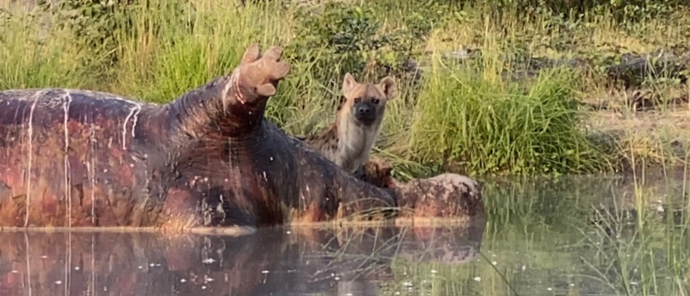 Wounded Ego
The result of fighting over territory can end badly. Luckily enough for our resident male leopard, he walked away with only a scratch on his stomach. The scratch seems to be deeper than the usual ones but we are sure he will heal quickly because leopards are resilient.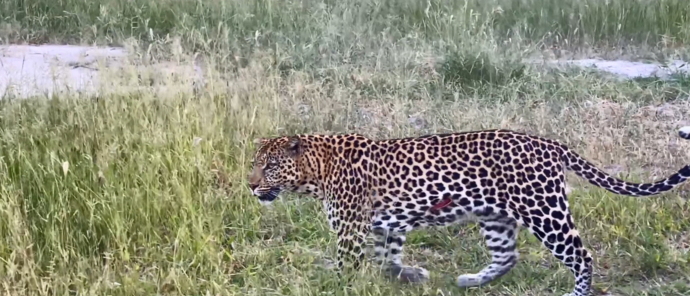 Lovely Leopardess
It seems we have a new resident leopardess. She is the daughter of the late Mmatsebe and has grown up close to camp. We look forward to seeing more of her.

What will next month bring?

Until next time,

Shaun and Eric
General Manager and Guide