Gomoti Camp Wildlife Stories April 2022
The arrival of the floodwaters at Gomoti Plains means we finally get to enjoy some of our beloved water experiences. Now flowing beautifully, the channel is ready for fishing and mokoro excursions, which are both great ways to experience the Okavango Delta.
The Ballad of Nagmerrie
Our resident male lion, Nagmerrie, has been usurped! Pushed out of what was once his territory by three younger male lions, Nagmerrie has been forced south. "The Three Sissy boys" are claiming their territory by scent marking every chance they get and roaring through the night, reminding any challenger of their presence. Nagmerrie put up a good fight but at 13 years, he is wise to retreat to an open territory and take care of his 11 growing cubs.

Nagmerrie and his large family have played it safe by retreating south. This, however, is not the first time Nagmerrie has been forced out of his territory. A few years ago, Nagmerrie spent some time in Santawane, after which he returned back to Gomoti Plains with three lionesses. We recognised them as a mother and two daughters and soon we were made aware that the lionesses were pregnant.

Now, with a pride of 15 strong, Nagmerrie has shifted focus to ensuring his bloodline is maintained. Known for his fierce survival skills, we have no doubt these cubs will take after their father and grow into strong adults.
A Tolerant Cheetah Mother
Patience is a virtue for this cheetah mother. Her five cubs have shown little promise in their hunting skills as they botched four attempted attacks. She has a long way to go in their education if they are to be independent one of these days.
A Dedicated Lion's Litter
Scratch is an old male lion who we have gotten to know over the years. He has 14 cubs with four lionesses and is often seen alone with them while the lionesses are on a hunt. The cubs are at a very playful age which is imperative for their growth. Playtime is the perfect opportunity for each of them to learn to hunt, kill and interact with their siblings.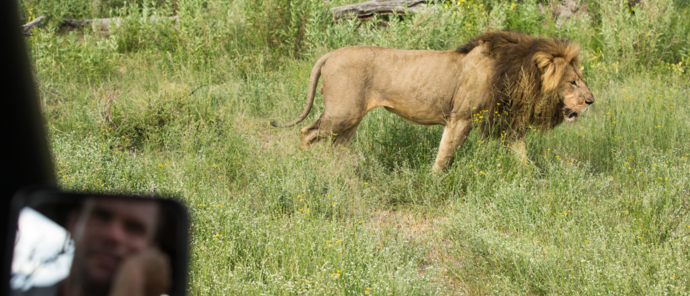 Need We Say More...
Golden hour took on a new meaning when we saw 18 African wild dogs, six cheetahs and seven lions within the space of an hour! One could call it luck, but our guides at Gomoti Plains are experts in the area and love to share what makes this camp and this area so special.

This month has raised the bar for exceptional sightings. We cannot wait to see what the month ahead has in store...

Until next time,
Ponche Whelpton
General Manager, Gomoti Plains Camp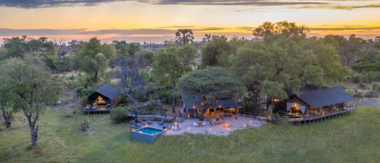 Explore Gomoti Plains Camp
Soak up the beauty of Gomoti Plains in the Okavango Delta
See Safari Experience