Gomoti Camp Wildlife Stories March 2022
With the Gomoti River rising a little more each day, our own small river right in front of the main camp area has also been filling up. This has made it possible to start the mokoro trips directly from the camp. As autumn approaches we begin to feel the chill in the mornings and late evenings, our days however are still as hot as ever!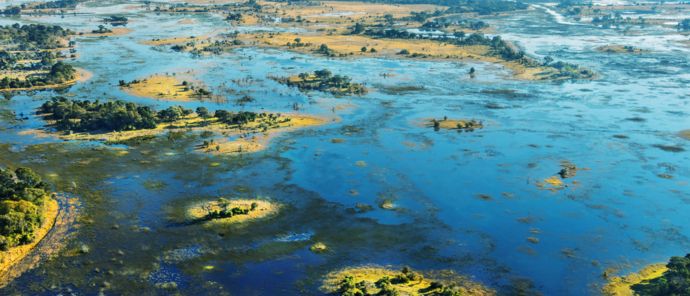 Seven Lions Under One Bush
We are so fortunate to be able to live in this untamed African wilderness and watch as generations of lions grow up and thrive around us. The animals become your family and you are emotionally invested in their well-being. Thankfully the lionesses, who are incredible mothers, allow the youngsters to stay with the family for a long time.

While out on a drive this month we came across a family of seven lions all squished together under one bush, trying to keep cool in the heat of the day. Hilarity ensued as the lions had to keep jostling each other for the best position to make sure they could get as much shade as possible.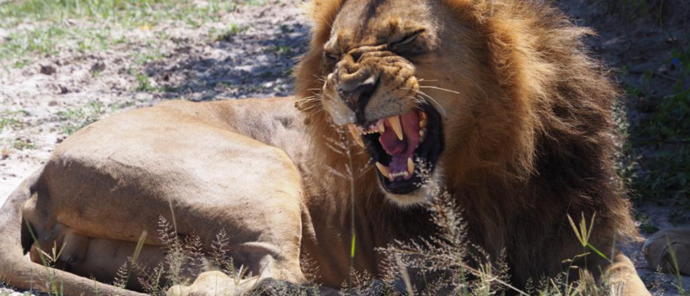 Testing Our Bird Knowledge
When it comes to water birds, identifying different species is a tricky task, many of the birds have extremely similar plumage, the difference being perhaps a slight difference in their colour. We were lucky enough one afternoon to spend some time at the river sharpening our birding knowledge. Practice makes perfect!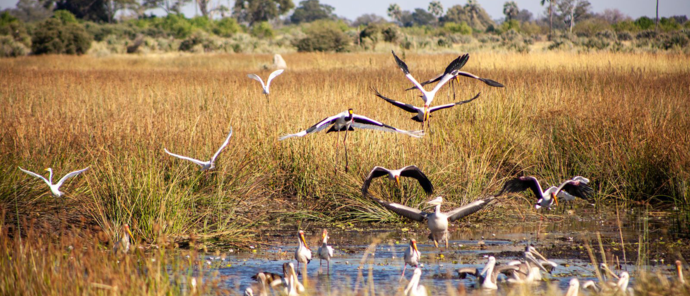 Caught Having a Cat Nap
Our incredible guide Miter, also known as 'Mr Eagle Eyes', was able to spot an extremely well-hidden sleeping leopard in a tree. The old leopard was tucked so nicely into the tree it was almost impossible to see him except for the black spot on the end of his tail.

Watching him sleeping so peacefully in the tree reminded us all how lucky we are to be able to spend time in the beauty of the Okavango Delta.
Three New Kings
The new coalition of three male lions in the area has now become the dominant adult males. The nights are filled with loud roars and growls from these three brothers that now frequent the camp.
Nature's Artworks
Lately, the beautiful African wild dogs, also known as painted dogs, have been seen frolicking in the area, much to the happiness of our guests, who just love to watch these magnificent canines romp and play.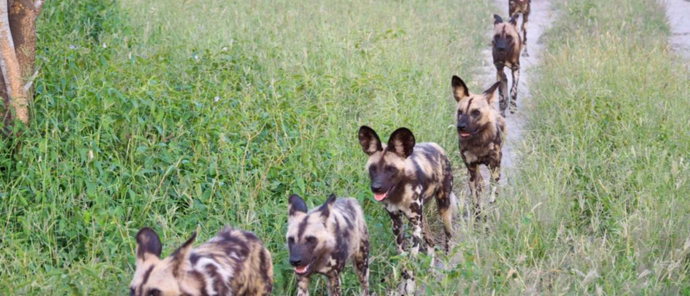 We are so looking forward to the arrival of autumn, the changing of the seasons and all the new interesting sightings they will bring. We will definitely miss the lush green bush of the wet season though.

Until next time,

Ponche Whelpton
General Manager, Gomoti Plains Camp