Wildlife Sightings August 2020
The typical August winds began blowing from mid-August and, although mornings and evenings were chilly, we started experiencing sweltering hot temperatures during the day. It has also been very hazy due to the annual burning on the Zambian and Zimbabwean escarpments.
Honey Badger Kill
While on a walk, we found interesting honey badger tracks. After reading the spoor we determined that the honey badger had dug up a hole which a python was hiding in. The honey badger killed the python and ate most of it, leaving behind only a small portion of its meal a little further down the path.
Wild Dogs and Pups
One of the guides was tipped off that there was a new wild dog den so he and his guests went to find it. After walking in a big circle looking for tracks, they found them and then followed them right into the den. There were pups and a few adults resting in the shade.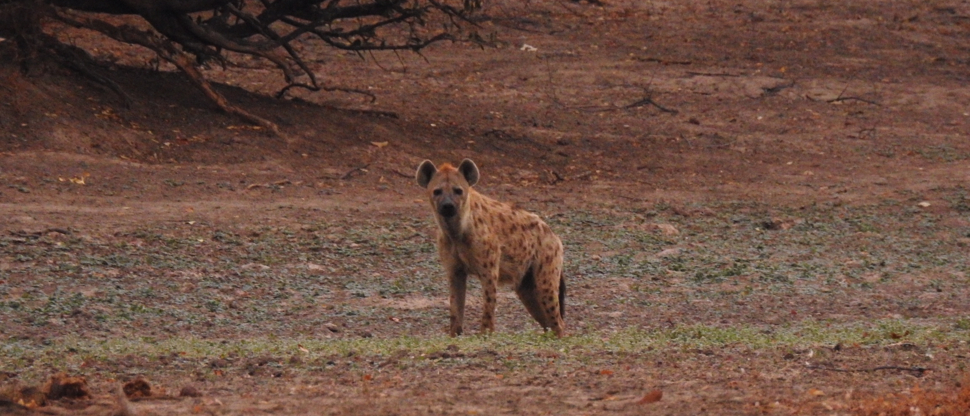 Lion
One morning we walked right up to our resident lion while he was still fast asleep on the concession. Our stalking must've been quite good because he seemed to get quite a fright when he woke and saw us. He quickly trotted off into the bush and was only seen later when he had recovered from his embarrassing encounter earlier in the day. He posed nicely so that everyone could take pictures of him.

The rest of the month was lots of fun and quite busy, we celebrated a 25th anniversary and an engagement!

Until next time,

Siraaj Gardner and Caitlin Wetzlar
Safari Guides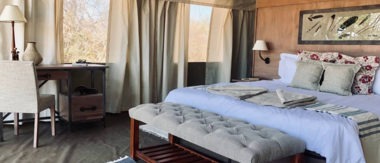 Ingwe Pan
Ingwe Pan Camp nestles alongside a large secluded pan in the pristine Mana Pools National Park, which forms part of a UNESCO World Heritage Site.
Find out more