My Take On Mana
By Flo Chouglan, General Manager (Ingwe Pan and Mana River Camp)

As someone who has worked in Mana Pools National Park for fifteen years and visited as a guest for twice as many, I feel that it is, without a doubt, my second home.

However, anyone who has visited Mana Pools, even once, will tell you the same thing and many guests leave in tears after their first visit, as surprised by their instant feeling of belonging as we are.

I've tried to put my finger on this emotional reaction and have come to the conclusion that it's all about the tranquillity of the setting, the river that runs through it and the closeness of the wildlife.
The Walking Safaris
The ability to walk unhindered amongst animals on a personalised safari with few surprises is what Mana Pools is all about. Usually, animals run as soon as they see people on foot but years of close interaction has habituated them to humans and they exude peace and serenity.

Our experienced walking guides help create this intimacy while tracking animals. Where spoor is easy to see, guests become part of this rewarding and fulfilling experience. Enjoying a relaxing picnic under a tree en route is a great time to philosophise.

This unhurried pace is something you won't experience if you sit on a vehicle for two hours, rushing from sighting-to-sighting. The serenity of sitting at the pans in the Mopani woodlands, gentle walks amongst relaxed animals (in particular, old elephant bulls), uninterrupted vistas across the terraces and the Zambian escarpment as a backdrop, is what makes Mana Pools so unique.

Although the road to Mana Pools is not user-friendly, it does serve a purpose. There is no traffic, no tour busses and no day-trippers cluttering the route. Also, travel distances are shorter and the day's activities can be enjoyed at a pace that suits the situation.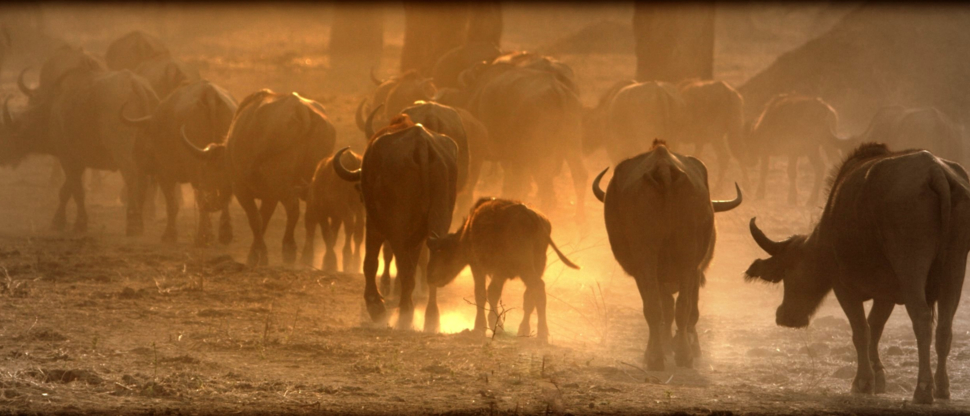 The Wildlife Photography
Even though Mana Pools is magical all year round, it is the hot dry months (August, September and October) that are most special for photographers. The light is breath-taking and bushfires on the Zambian escarpment combined with the dust from the very dry floodplain create various colour and mood filters.

The 'Mana Blue Light' in October, golden late afternoon hours, picture-perfect sunsets, a lack of grass and vegetation affords the opportunity to photograph animals and landscapes through these light filters with no background interference.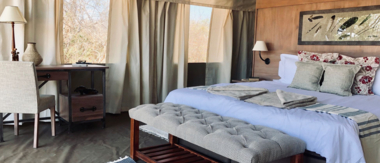 Ingwe Pan Camp
Ingwe Pan Camp nestles alongside a large secluded pan in the pristine Mana Pools National Park.
Read More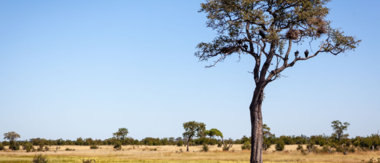 Discover Zimbabwe
A country of dramatic landscapes, Zimbabwe is home to one of the Seven Natural Wonders of the World, a wide variety of rare animals and a nation of gentle people with an impressive heritage.
READ MORE