Wildlife Sightings March 2020

The rains have slowed since last month's heavy downpours, the flood plains are green and temporary pools are full of water. Up in the western part of the Okavango the flood is building up fast and we are expecting it down here soon.

Game viewing continues to be great with herds of buffalo, elephants, impalas and zebra roaming the plains in large herds. The young impalas have grown so much compared to the last month and they are now almost fully-grown.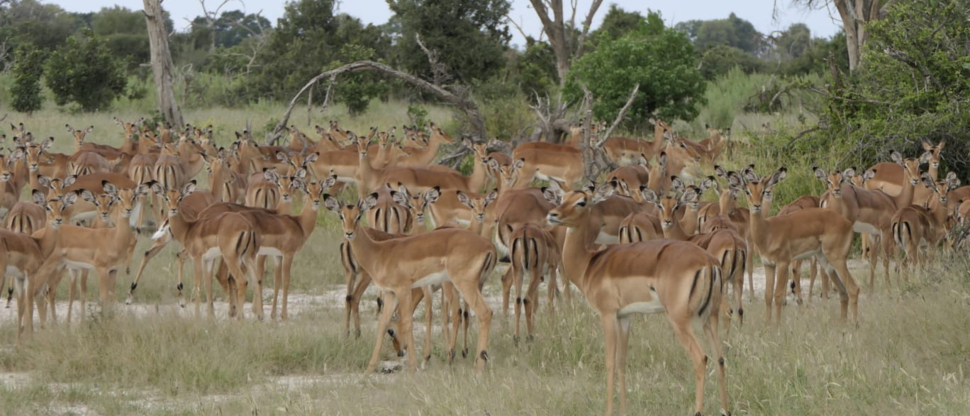 We have discovered a new set of lion cubs in the north where two lionesses were spotted for the first time with four very tiny cubs a fortnight ago.

We had a beautiful sighting watching one of the lionesses carrying one of the cubs in her mouth obviously relocating them to safety. These sightings mean we now have 24-cubs in the area.

The southern pride with their cubs which are now about 18-months old have been us entertained and recently brought down a male wildebeest very close to camp.

The family of 10 was also spotted on an ostrich kill a few days ago. This was probably the best sighting of the month.

While watching pride feeding on the big bird a herd of over one hundred elephants showed up and walked straight to lions. We waited in anticipation. Without hesitation, the lions decided to move. We were in a great position to take pictures of the lions with elephants in the background.