Wildlife Sightings February 2020
February was dotted with short afternoon rain showers and scenery around camp is picturesque with stunning green plains and an abundance of wildlife.
Leopard and Cheetah
Rare behaviour of an adult tom leopard and female have kept our Gomoti guides and guests wondering. The two do not seem to be courting and are just enjoying each other's company. They were even spotted together on an impala kill.

Two young cheetah cubs were spotted with their mother a few times, once the mother was seen trying her luck with a herd of impala.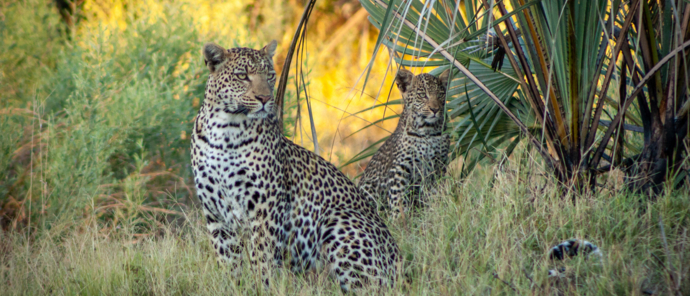 Lions
The large pride that is seen often was seen feasting on a young buffalo a few days ago. Two prides in the north were also spotted often and their cubs have grown a lot and look very healthy. On average we saw lions every other day.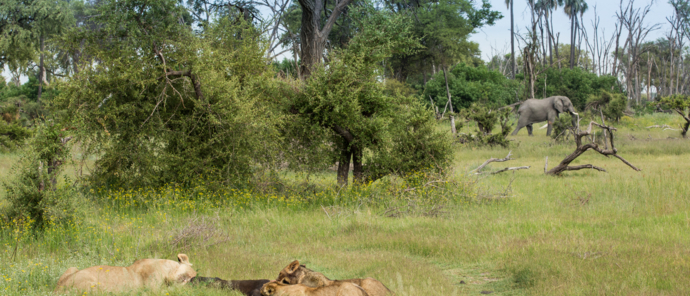 Elephants and Buffalo
Large herds of elephants are back on our plains and breeding herds as big as 100 were a common sighting this month. Small herds have been inside and around camp.

Herds of buffalo roam the flood plains. Herds of up to about 300 animals are seen regularly.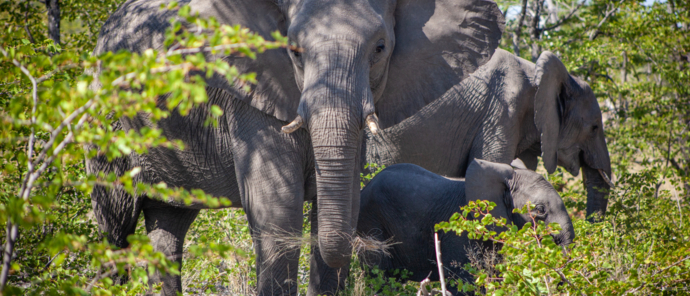 Rhino
A mother with a calf was spotted a few times and two bulls are also seen regularly making this a fantastic Big 5 month!

From the Gomoti team, we hope to see you soon.